Power BI intensive training is two day Level 200 training, where we go level up, and broaden your Power BI skills and abilities.
About this event
About This Course
Power BI intensive training is two day Level 200 training, where we go level up, and broaden your Power BI skills and abilities with more developed and advanced concepts. Revelation further developed demonstrating, shaping and visualization strategies to tackle more serious issues. We cover best practices and eye popping techniques to take your Power BI dashboards to the next level. With leading Power BI consultants, attendees will be guided through intensive modelling, concentrated demonstrating, shaping and visualisation techniques and representation methods, then tasked with challenges to solve in practical labs to test your knowledge. Bring your own device.
Who Is This Course For?
The audience for this two day course is business professionals who want to Learn Power BI on prepared training datasets.•You will learn how to Transform, Model and Present data for Business Scenarios. Extension topics include attention to Shaping and Modelling.•The course is instructor-led, and you'll be using your own laptop to develop real reports using Power BI desktop.
What Do I Learn?
This Intensive 2 Day Power BI Event gets you to be the envy of your colleages or your customers. We sharpen your existing Power BI skills with advanced Shaping, Modelling and Presentation options, with a full second day working with advanced Power Query and DAX calculations.
Day 1 Course Modules :
01: Power BI Overview
02: Data Connectivity and Transformation
03: Calculations
04: Organizing and Simplifying
05: Visualization
06: Analytics
07: Performance Optimization
08: Bringing it all Together
Day 2 Course Modules :
01: Data Modeling Basics & Power BI Desktop Internals
02: Data Modeling Best Practices
03: DAX Calculated Columns & Measures
04: CALCULATE
05: DAX Evaluation Contexts
06: Data Modeling: Time Intelligence Functions
07: DAX Best Practices
What do I need :
1. Your Laptop (Windows 10 or a Mac that can boot or run Windows 10)
2. Some Data (if you would like to participate in your own data in the last few hours, otherwise sample data will be provided)
•Business Experience Domain Knowledge of your business scenario
•Excel Have used Excel before to Organise and Chart data
•Data An open mind to be Data Driven
•Roles An appreciation of different skills for different jobs
•Reporting Previous Reporting experience desirable but not essential
Skills Gained:
• Transform Ingest, Clean and Transform Data
• Model Create a Business Model
• Present Design and Create Reports for an Audience
• Shape Master Transformation with Power Query and M
• Model Face DAX Front On and Master Power BI Calculations
• Roles Understand where you plug into the Power BI system
• Action Put Insights into Action
Who is the Instructor?
Yuvraj Panta (Microsoft Certified Trainer)
Yuvraj Panta (Yuba) is a talented Microsoft Data Platform Specialist and Microsoft Certified Trainer with specialist skills in Azure Applications and Mobile Applications.
Yuba developed Powerwater's mobile app for Android and Apple, and has previous experience working in Cloud adoption projects in the Northern Territory Government and Councils. Yuba's hands-on experience extends to Queensland and Internationally, having worked on the launch of the high profile Ratopati Discovery News web and mobile platforms in Nepal. Currently, he teaches post gradute students in Charles Darwin University as a Part Time Lecturer.
As a Microsoft Certified Trainer, Yuba brings advanced instructional skills in Data Platform and DevOps including use case development, business analysis, specification design and rapid prototype development. He has an attention to detail, for working on projects of an increasingly complex nature that may require extensive research and analysis.
With a wide variety of cloud, data, application, web and programming skills, and an experienced Charles Darwin University lecturer specialising in Python, Yuba's skills have been extremely useful for our clients who rely on Azure Service to run their business operation.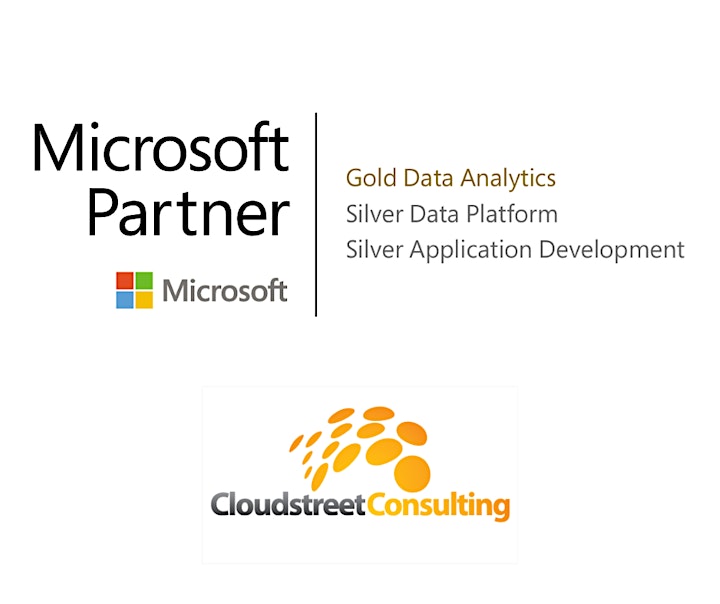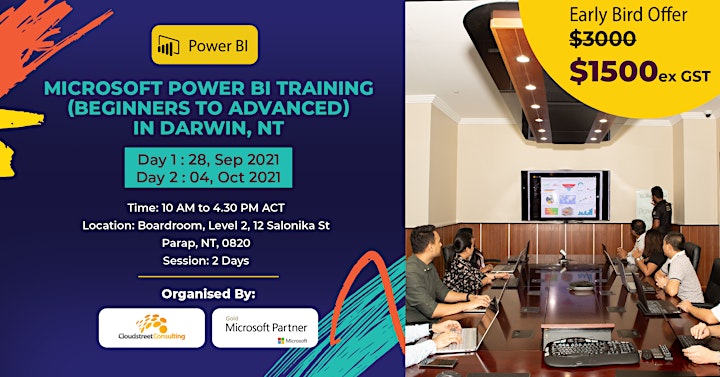 Organiser of Microsoft Power BI Training (Beginners to Advanced) in Darwin, NT
YOUR GATEWAY TO WORKING IN THE TERRITORY!
Cloudstreet Consulting is a true blue, local Darwin company, who live and breathe the benefits of working and living in Australia's smallest capital city, in the Northern Territory. Cloudstreet Consulting is committed to skills for the future in the Northern Territory.  We have over 8 years of recruiting skilled Information Technology specialists and we know the occupations and skills that are in high demand in the NT.   Cloudstreet has your skills for the future covered.  We offer free Lunch & Learn and Learn sessions, One day training accelerators and we support local meetups, the NT Power Platform User Group, and the Deep Learning Meetup.   We equally maintain an honest personal and lifelong connection with our trainees, our candidates and our clients.