This Microsoft Office 365 workshop introduces key productivity and collaboration tools including SharePoint, Teams, OneDrive and Planner.
About this event
Fact! - Microsoft 365 is extremely useful, but most people are not sure what it is. In our Microsoft 365 workshop, we demystify the environment and show you how to get the most from its functionality.
Microsoft 365 for Business offers a wide range of applications to improve collaboration and communication in your organisation.
This workshop provides a comprehensive overview of the Microsoft 365 environment, while delving deeper into SharePoint, Microsoft Teams, Planner, OneDrive and other applications.
This is a beginner level course.
What you get
Class size kept to a maximum of 6 participants.
Qualified, experienced and approachable facilitators.
Training materials and take away practice files.
Lifetime post course support.
We encourage you to bring along your own laptop so you are familiar with its layout and functionality. If you do not have a laptop, we can supply one on the training day.
Microsoft 365 Workshop Course Content
Introduction to SharePoint
What is SharePoint
What are Libraries
Accessing SharePoint Sites
The SharePoint Interface
SharePoint Permissions
Default Permission Groups
Understanding Inheritance
Site Permissions
SharePoint Libraries
Library Overview
Sorting and Filtering Libraries
Changing and Viewing Libraries
Working with Documents
Documents Overview
Opening Library Documents
Emailing a Link
Deleting Files
Document Versions
Viewing or Restoring earlier Versions
Introduction to OneDrive
Add Files from your Computer
Add Files using OneDrive Online
Creating, Editing and Sharing Documents
Collaboration with Co-Authoring
Microsoft Teams
Creating a Team
Managing a Team
Creating a Channel
Working on Documents Together
Scheduling and Setting up a Meeting
Starting a Meeting
Recording a Meeting
Using Meeting Notes
Sharing Content including Screens
Microsoft Planner
Understanding the Task Board
Creating a Plan
Adding Tasks
Assigning Tasks
Charting Progress
Adding Plans to Teams
If you need to book a course after the ticket sales have closed, please get in touch and we'll do our best to accommodate you.
See here for terms and conditions.
Organiser of Microsoft 365 Workshop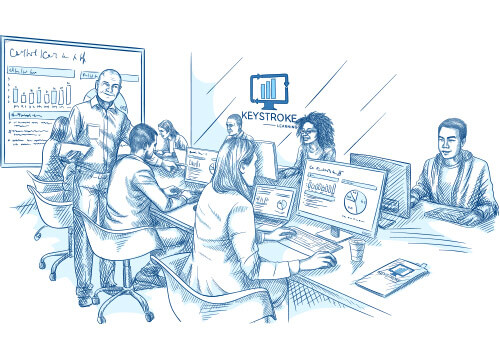 At Keystroke Learning our goal is simple, to provide an unforgettable learning experience. Our speciality is customised half day computer courses ranging from beginners through to advanced levels. We work with Microsoft Office and Adobe Creative Cloud applications, as well as the latest rapid development eLearning software. We focus primarily on skills that can be immediately applied in your workplace. As well as providing traditional training, we have developed innovative services such as Self-Paced Assisted Learning and Live Online Training.