Multiple Dates
Micro Macrame Necklace Workshop with Azadeh Zolfigol
Description
Micro Macrame Necklace Workshop with Azadeh Zolfigol
The Iranian Women Visual Artists Collective - Australia (IWVAC-Australia) are hosting an exciting Mirco Macrame workshop on Wednesday 12th April 2017 as part of the public program for their group exhibition, Turquoise Paradox, on at Me Artspace St Leonards (5th - 27th April, 2017).
Micro Macrame is a form of textile making using knotting rather than weaving or knitting to create designs.
IWVAC-Australia exhibiting artist Azadeh Zolfigol will be running two workshop sessions. In each session two different designs will be created.
Session 1
11am - 12.30pm
In this session you will create an Owl design necklace using a reverse lark head knot, the square knot and diagonal double half hitch.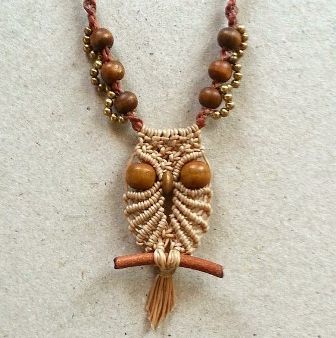 Session 2
1pm - 3pm
In this session you will create a leaf design necklace using reverse lark head knot and horizontal double half hitch.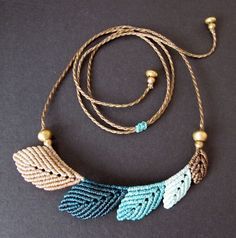 All materials included
Workshop location

: Me Artspace, 25 Atchison St, St Leonards NSW
Booking essential as places are limited.
About Azadeh Zolfigol
Azadeh Zolfigol was born in 1979 in Tehran and immigrated to Australia in 2013. She has a degree in Political Science and Theology. She perused her passion for visual arts studying the traditional form of Marquetry from Master artisan, Mehran Amir Inanlou in Tehran. Marquetry is the art of applying pieces of veneer to a structure to form decorative patterns, designs or pictures. The Iranian art of marquetry, known in Persian as Moarraq, is a delicate form of craft in which images and patterns are fashioned with thin slices of wood, glass, shell and other materials. Azadeh's work embraces traditional subject matter of landscapes, birds and intricate Persian patterns. She creates both functional and decorative objects. She is a member of the Woodwork Association of Australia and has participated in many exhibitions of her work since arriving in Australia.