MFD Presents: THE POWER OF SKINCARE - Focus on Flawless with Dr Des Fernand...
Description
Margifox Distributors are thrilled to announce that Dr Des Fernandes, world-renowned plastic surgeon and founder of Environ® Skin Care is returning to Australia! Join Dr Des and the Margifox Distributors team for your opportunity to experience first-hand the world authority on skin-ageing, vitamin A and creating beautiful skin for a lifetime.
Dr Des will empower you as skin care professionals to achieve real, measurable results in your clinic using Environ Skincare – this is the one event you don't want to miss!


---

WHAT YOU WILL LEARN:

Dr Des will provide his expert knowledge on how to target and treat stubborn skin conditions such as pigmentation and acne with the recently released Environ Focus Care Radiance+ and Clarity+ Ranges.

Learn how to effectively incorporate the revolutionary Electro Sonic DF Mobile Device into your clients' skin care regimes to maximise the benefits of Environ homecare products.

Be the first to hear about his new book, Skin Analysis - A Practical Guide.
Hear the latest brand news hot off the press from the Environ Skin Care Global Distributor Conference, which was held in South Africa in March this year.
The winner of the 30 Day Reborn Beautiful Skin Care Challenge will also be announced!
A dedicated Q&A session, co-hosted by Bianca Robertson, Environ Educator (QLD & VIC), will be held to answer your pressing skin care questions. Do you have a question for Dr Des? Please submit your questions by emailing: enquiries@margifox.com.au


---

EVENT DETAILS:
Date: Sunday, 16th June 2019
Time: 10.00am - 4.00pm (registration starts from 9.30am)
Venue: Howard Smith Wharves, Rivershed
Address: 5 Boundary Street, Brisbane
RSVP: Wednesday, 5th June 2019 - unless sold out prior

A two-course lunch and refreshments will be provided. Please advise of any dietary requirements when booking your tickets.

Your (tax deductable) investment: $99 – book now as tickets are limited and will sell out quickly!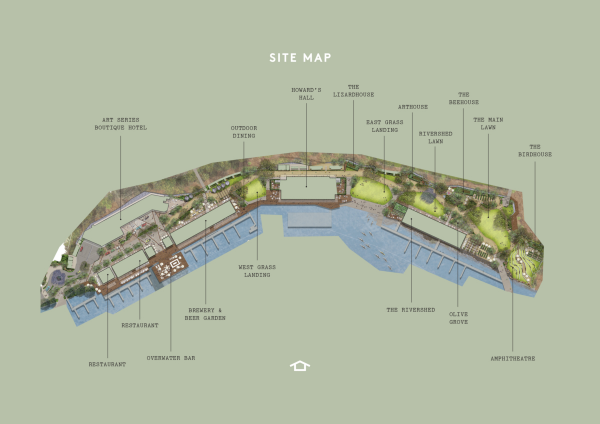 PARKING INFORMATION:
There is onsite, undercover parking available for the day. The full-day fee starts from $30, unless booked online prior. There is alternative street parking available nearby.


---

Meet Dr Des Fernandes up close and personal at this full day event, which aims to inspire and educate our Environ stockists and therapists. We look forward to bringing you all together to stimulate engaging conversations, share innovative ideas and help you take your Environ skincare knowledge to the next level - see you there!

Terms & Conditions:
Details are subject to change at anytime without notice. Ticket numbers are limited, bookings are essential. Ticket sales will close Wednesday 5th June, unless sold out prior. Only open to stockists of Environ Skincare Australia in QLD & VIC and their staff. Ticket refunds will be at the discretion of Margifox Distributors.