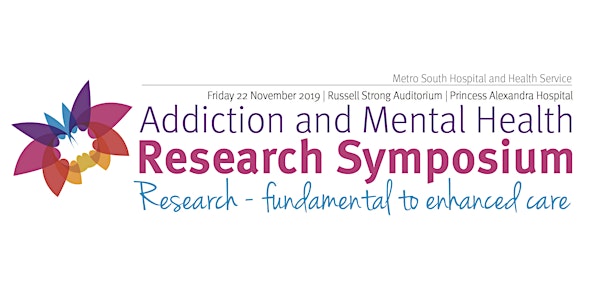 Metro South Addiction and Mental Health Research Symposium
Location
Princess Alexandra Hospital
Russell Strong Auditorium
199 Ipswich Road
Woolloongabba, QLD 4102
Australia
You are invited to attend the annual Metro South Addiction and Mental Health Research Symposium.
About this event
The symposium is being held on Friday 22 November 2019 from 8.30am to 4pm. This year's theme is 'Research - Fundamental to enhanced care'
We are very excited to announce Professor Debra Rickwood as the keynote speaker. Debra is the Chief Scientific Advisor and Executive Director of Research and Evaluation and has been with headspace National since 2011. She is a professor of psychology at the University of Canberra, Fellow of the Australian Psychological Society (APS) and member of the APS College of Community Psychologists.
Guest speakers:
Dr Ed Heffernan: Ed is the Director of Queensland Forensic Mental Health Services, he has over 20 years experience working in the criminal justice system.
Professor Robert Bland and Dr Marianne Wyder: Robert is a foremost social work authority, Robert is well known throughout the country as a pioneer and leader in the mental health field, having worked in mental health and academic settings sine 1972. and Marianne is the MSAMHS Senior Research Fellow
Dr Christine Palmer: Christine is a mental health nurse with extensive clinical practice experience in inpatient and community settings as well as 10 years working in private practice
Professor Margaret McAllister: Margaret is professor of nursing in the School of Nursing, Midwifery and Social Sciences at CQUniversity. She has degrees in nursing, arts and education. Her research and teaching foci include: solution focused nursing, resilience, nursing education and inter-professional learning.
Gordon Kay: Gordon is a social worker with MSAMHS and a CBT practitioner with an interest in the treatment of psychosis. Over the past 6 years he has led in the research, development and implementation of a group-based therapy program for people who are struggling to cope with their experiences of hearing voices.
Dr Barbra Disley: Barbara is the Chief Executive, Emerge Aotearoa a large national mental health and drug and alcohol NGO.
Stacey Freedenthal: Psychotherapist, Denver Colorado USA. Stacey is a licenced social worker, she works with adolescents and adults who are dealing with issues related to suicide.
Lightning presentations by:
Dr Nicola Warren - Consultant
Dr Manaan Kar Ray - Consultant
Reece Bamford - Peer Support Worker
Sarah Hamilton and Tom Meehan
Rachel Elphinston and Julia Arnold - Community Liaison Officer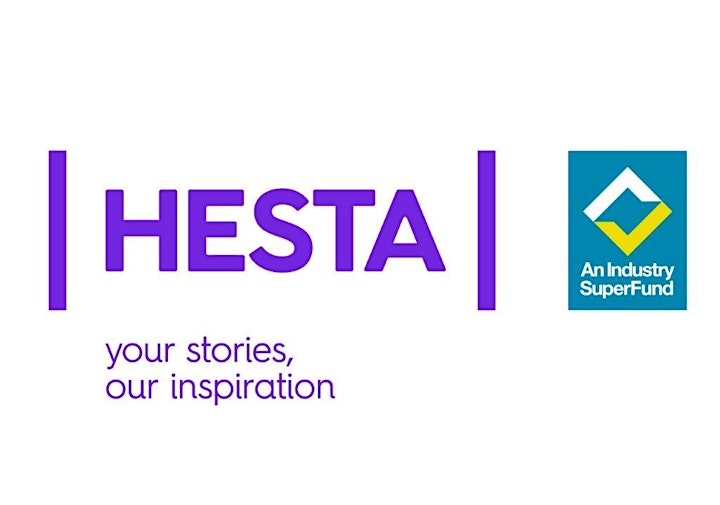 Coffee Cart proudly sponsored by QSuper

What are my transport/parking options for getting to and from the event?
The main campus of Princess Alexandra Hospital is located at 199 Ipswich road Woolloongabba, a 10 minute drive south of Brisbane's central business district.
The main hospital entrance is accessible via the Ipswich Road entrance
There are alternative wheelchair access points at levels 1 and 2 via the Cornwell Street entrance
Parking
There are two privately operated car parks close to PAH. There is no other on-site parking available on campus. Brisbane City Council parking restrictions apply in all streets surrounding the hospital.
Drop off zones
PAH has two drop off/pick up zones for the main hospital building. these zones can be accessed via the main Ipswich Road entrance and the Cornwall Street entrances. These zones are subject to time restrictions.
Car parks
Metro Parking multi-storey car park is located on the hospital campus on the corner of Ipswich Road and O'Keefe Street. Entry is off Ipswich Road. There is a link way to the foyer of the hospital.
PA Parking multi story car park is located opposite the hospital on Ipswich Road. Entry to this car park is off Wolseley Street. There is a link way over Ipswich Road and a short walk to the main foyer.
Disabled parking
Vehicles displaying a disabled parking permit can park in designated disabled bays on level 4 of the metro multi-storey car park. PA Parking have disabled bays on level 2. PAH staff can provide wheelchair assistance if required: please use the green courtesy phone at the entrance to the link way on level 5 to phone for assistance.
Bicycle facilities
There are bicycle parking facilities on the ground floor of the metro multi-storey car park.
Bus
The PA Hospital busway station is located on the hospital campus. there is a walkway leading directly from the station to the main hospital building. Regular bus routes through the PA hospital busway station include: 66 (RBWH), 169 (Eight Mile Plains), 136 (Sunnybank Hills), 209 (Carindale)
Ipswich road is a major bus route with frequent services. There are also a number of bus stations on Cornwall Street.
The Buranda busway station is a ten-minute walk from the hospital. The station provides services to and from the city centre and southern suburbs.
Train
The nearest train stations to PAH are Dutton Park (Beenleigh line) and Buranda (Cleveland line)
To contact the organiser email MSAMHS_Research@health.qld.gov.au
Telephone: 3156 9878