MeTreat Connect: Wellness, Friendship & Fun
Sales Have Ended
Ticket sales have ended
Thank you for your interest in booking into our MeTreat Connect event on 7 October 2020. Ticket sales have now closed for this event. If you would like to be informed of future events, please sign up to our mailing list at www.metreatretreats.com
Sales Have Ended
Ticket sales have ended
Thank you for your interest in booking into our MeTreat Connect event on 7 October 2020. Ticket sales have now closed for this event. If you would like to be informed of future events, please sign up to our mailing list at www.metreatretreats.com
Join us for a relaxing and lighthearted evening of wellness, friendship and fun with other like-minded women.
About this Event
Our August online MeTreat Connect event was a great success – so we've decided to run another one!
Life in lockdown in Melbourne or Victoria has been really tough over the last few months. Many of us are feeling exhausted and isolated from friends and loved ones.
Whilst there is a potential end in sight for our lockdown – it is still a little way off.
It's vital that we keep prioritising our mental and physical health and make the time and effort to connect with each other, even if it is only through a computer screen.
The women who joined us at our August event left feeling relaxed and uplifted - having had a chance to learn some great wellness tips and strategies, 'meet' some like-minded women and have a laugh and a giggle with each other.
Once again, we will be bringing you an online evening of WELLNESS, FRIENDSHIP and FUN – the 3 vital elements that we believe are essential for ensuring optimal health and wellbeing.
The evening will run from 7.30pm – 9pm on Wednesday 7 October and will be split into 3 segments:
WELLNESS: Tanya Levy will lead us in the beautiful 'Heart Expansion Meditation'. This group meditation will help you relax, quieten your mind, raise your vibration, and focus you on all the love in your life – for both yourself and for others.
FRIENDSHIP: We'll split off into smaller breakout rooms for activities that encourage connection and friendship.
FUN: We'll play some fun games as a group which will give us all a giggle and raise our spirits.
Bring along some nibbles, a cup of tea, a glass of wine, a block of chocolate(!) and we'll help you relax and giggle and forget all your troubles for a little while.
Please feel free to invite any of your friends who may also enjoy a well-deserved evening of wellness, friendship and fun.
Tickets are $20.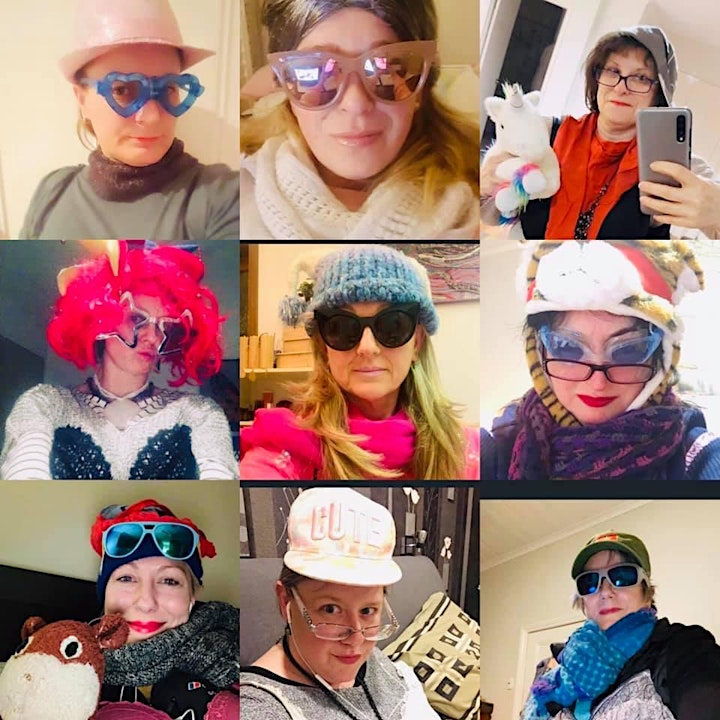 Date and Time
Location
Refund Policy