Description
Methodology on Fridays
A series of discussions for staff and HDR students interested in the practice and problems of educational research
This series aspires to be a forum for discussion and argument about research. We will focus on methodology conceived in the broad sense of the structure and process of inquiry: from questions and theory through to ethics and the techniques of data collection and analysis.
Each session will begin with a unique 'provocation.' The provocation is intended to set the tone of the session by identifying and articulating a research issue which the members of the group can debate. For some sessions the provocation will aim at a synthesis of issues raised in previous sessions, and may involve a reading to further the discussion.
Locations
Methodology on Fridays will be hosted at the following campus:

Burwood campus: Burwood Corporate Centre, Level 2, Building BC.*

*Except Friday 20 April which will occur in Room N3.11.

If you are unable to join us at Burwood, Methodology on Fridays will be hosted at the following campuses via virtual meeting point (VMP):
Geelong (Waurn Ponds) campus: Video Meeting Room IC3.108

Warrnambool campus:

Video Meeting Room D2.30 Video



If you wish to dial in from another location using your phone or Skype, you may do so using VMP 39322. Instructions will be sent to you via email after registration.


Friday 20th April
2.00pm - 3.30pm


Dr Jo Raphael and Dr Shelley Hannigan
'Drawing out' understandings through arts-based inquiry
In this Friday session, we open up discussion on the place of arts-based inquiry in educational research. We propose arts-based inquiry has the power to reveal knowledge that cannot be easily put into words, that may be hidden behind images we choose to present, or embedded within the narratives we communicate. We consider the ways arts-based research employs 'aesthetic qualities to illuminate and reveal educational situations and experiences' (Eisner, 2008).
In the spirit of arts-based research practices, this session will be arts-active, drawing out our understanding of the methodology through arts approaches.
We will trace the origins of our engagement with arts-based methods in our own research: Jo through drama/applied theatre and Shelley as a visual/media focused artist and creative arts therapist. We describe how through our shared appreciation of the way the arts can reveal embodied and subconscious knowing, as we worked together to develop a series of arts inquiries into our practice as teacher educators.
Over a period of three years 2014-2016, we employed arts based inquiry research approaches as members of a faculty research group (CREPE), that included eight academics from different discipline areas within the School of Education. Our group's aim was to share, improve and better understand our practices as teacher educators through a series of smaller focused projects and an over-arching collaborative project using self-study methodology. Increasingly, arts-based approaches became important to the group for providing spaces for communal reflective dialogue, and enabling a deep and original understanding of our scholarship.
Careful listening and responding to what was emerging within the CREPE ABI research activities, called for a kind of recursive reasoning and consideration that we have documented as arts-based inquiry facilitators. Developing the right kind of arts-based inquiry was crucial at particular stages of the evolution of CREPE's research project(s). We share provocations and artifacts that were created during this time and explain how the insights they revealed enabled other issues to arise, and opened new areas of inquiry through diverse arts-based approaches.
Eisner, E.W. (2008). Persistent tensions in arts-based research. In M. Cahnmann-Taylor & R.
Siegesmund (Eds.), Arts-based research in education: Foundations for practice (pp. 16-27). New York: Routledge.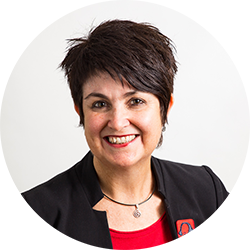 Dr Jo Raphael has taught arts education units at Deakin University for over 20 years. She is also artistic director of Fusion Theatre, an inclusive theatre company involving actors with and without disability. Her understanding the potential of the place of the arts in learning has strongly influenced her teaching career. She has applied drama as pedagogy within varied contexts including cultural institutions such as museums and galleries and in areas of the humanities, history, science, environmental sustainability and language learning. Jo's PhD research was a convergence of her interests in teacher education, inclusive education and applied drama and theatre and involved actors with disability leading pre-service teachers in drama-based workshops on teaching for diversity. She works with nested methodologies: an outer and overarching layer is reflection on practice, and a second research frame is participatory action research methodology that opens a communicative space. At the heart, is arts-based research, with drama as both pedagogy and a mode of inquiry.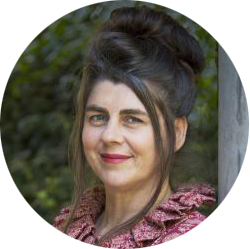 Dr Shelley Hannigan has been lecturing at Deakin University in visual arts and arts education for over ten years. As an artist her focus has been consumed with the experiential and experimental processes of creating art with a focus on identity and place issues. Her practice as artist and teaching art over many years, led to her training as a multi-modal creative arts therapist and practicing this in hospitals. Her Phd research investigated the phenomenon of place and identity in artistic practice and thinking across these three fields. Her continued research draws on her practice work from her multiple fields, with a particular interest in symbolic and metaphoric meaning that creating, making, intentions and interpretation generate. Central to her practice(s) are the usefulness of art – in artistic practice, pre-service teacher education, art-education, Wellbeing and STEAM. Methodologies she has used in her research include: Narrative Inquiry, phenomenology, critical Autoethnography, arts practice-based research, arts-based research, A/R/Tography, narrative and visual arts-based case studies.


Coming Soon

Friday 4th May
Post Qualitative Inquiry: Methodological Murmurs, the Too Strange and the Too Much - Dr Leanne Coll and Dr Emma Charlton
Dr Leanne Coll and Dr Emma Charlton consider what counts as research. Using the below paper as a launch pad, and their recent publication in Sex Education, they will think through the (im)possibilities of post qualitative inquiry.
Please read the short and conversational article: 'Writing paralysis in (post) qualitative research' by Sarah Bridges-Rhoads.
Abstract: In this article, the author takes up the page as a site of experimentation with/against/through paralysis. Struck by the (im) possibility of untangling and taming a deconstructing inquiry to "write it up" as recognizable research, she writes, instead, to pursue previously unthought and unseen openings for thinking and doing qualitative work. The effect is an article that negotiates the tensions of doing qualitative research in the post(s) and questions the possibility and value of resolving such tensions.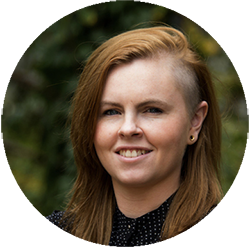 Dr. Leanne Coll accepted a Lecturing position with the School of Education in March 2015. Prior to commencing this role, Leanne held a part-time lecturing position at Dublin City University and a part-time appointment at the University of Limerick. Leanne graduated with First Class Honours from the BSc in Physical Education (with Mathematics) at the University of Limerick in 2010. She was subsequently awarded the Irish Research Council for Humanities and Social Science's (IRCHSS) Post-Graduate Scholarship. Leanne's PhD (in the area of Young People's Voices in Sexuality Education) was supervised by Professor Mary O'Sullivan (University of Limerick and Dr Eimear Enright (University of Queensland) and was completed in 2015. Using Youth Participatory Action Research (YPAR) as a methodological frame, the purpose of her PhD was to understand and transform how sexuality education was designed and delivered in Irish post-primary schools.



Dr Emma Charlton is a lecturer in education, and course director of the Associate Degree of Education, at Deakin University. She has previously taught in middle and secondary schools in Brisbane and London, and taught teacher education and education studies at the University of Queensland and Cambridge University, including units on middle schooling and gender studies. Her research focuses on issues of gender, social justice, alternative pathways and student engagement. Emma has conducted research in primary, middle and secondary schools, and universities looking at aspects of identity, transition, gender, pedagogy and curriculum.
Friday 1 June
Details TBC.


Friday 6 July
What Happens if We Ban Methodology? "Doing" in Post-Qualitative Research

- Dr Lucinda McKnight

Details TBC.


Friday 3 August
Making Educational Research Distinctive by Focussing on 'Education' - Associate Professor Scott Webster.

Details TBC.


Friday 31 August

Details TBC.


Friday 5 October

Details TBC.


Friday 2 November

Systematic Reviews, Evidence Synthesis and the Essay: How can we Make Sense of Reviewing the Literature?

- Associate Professor Margaret Bearman


Details TBC.


Friday 7 December

The Vicious Nature of Curiosity in Video-Based Research: The Need to Embrace Wonder

- Dr Joe Ferguson


Details TBC.