Description
Methodology on Fridays
A series of discussions for staff and HDR students interested in the practice and problems of educational research
This series aspires to be a forum for discussion and argument about research. We will focus on methodology conceived in the broad sense of the structure and process of inquiry: from questions and theory through to ethics and the techniques of data collection and analysis.
Each session will begin with a 'provocation.' The provocation is intended to set the tone of the session by identifying and articulating a research issue which the members of the group can debate. For some sessions the provocation will aim at a synthesis of issues raised in previous sessions, and may involve a reading to further the discussion.
Locations
Methodology on Fridays will be hosted at the following campus:

Burwood campus: Burwood Corporate Centre, Level 2, Building BC.
If you are unable to join us at Burwood, Methodology on Fridays will be hosted at the following campuses via virtual meeting point (VMP):
Deakin Downtown: Please ask reception (or check screen) for room allocation upon arrival.

Geelong (Waurn Ponds) campus: Video Meeting Room IC2.122.

Warrnambool campus:

Video Meeting Room B3.18.



If you wish to dial in from another location using your phone or Skype, you may do so using VMP 39322. Instructions will be sent to you via email after registration.


Friday 1 December
2.00 pm—3.30 pm


The Affective Interface: The Role of Play in Developing Digital Competencies

Associate Professor Tom Apperley
In this session Tom Apperley will discuss the role of digital play in cultivating an affective disposition towards computers in young people, drawing from examples of physical digital toys, digital games and social media. Through these early encounters with affective and social interfaces, youth develop an affinity with playful processes of meta-cognition and strategic action, which shapes their motivation to learn. Digital learning and pedagogy must attend the importance of play in introducing learning through technology in student's lifeworlds to utilise digital technologies effectively in education.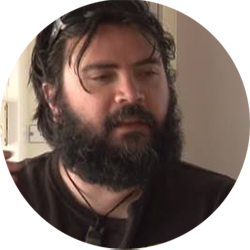 Tom Apperley
Tom Apperley, Ph.D. is an ethnographer that specialises in researching playful digital media technologies. His previous writing has examined broadband policy, digital games, digital literacies and pedagogies, and social media. Tom is an Associate Professor of Digital Learning in the School of Education at Deakin University, where he is director of the Masters of Professional Practice in Digital Learning. Tom's more recent work has appeared in Communication Research & Policy, The Fibreculture Journal and Transactions of the Digital Games Research Association.