Description
Methodology on Fridays
A series of discussions for staff and HDR students interested in the practice and problems of educational research
This series aspires to be a forum for discussion and argument about research. We will focus on methodology conceived in the broad sense of the structure and process of inquiry: from questions and theory through to ethics and the techniques of data collection and analysis.
Each session will begin with a 'provocation.' The provocation is intended to set the tone of the session by identifying and articulating a research issue which the members of the group can debate. For some sessions the provocation will aim at a synthesis of issues raised in previous sessions, and may involve a reading to further the discussion.
Locations
Methodology on Fridays will be hosted at the following campus:

Burwood campus: Burwood Corporate Centre, Level 2, Building BC.
If you are unable to join us at Burwood, Methodology on Fridays will be hosted at the following campuses via virtual meeting point (VMP):
Deakin Downtown: Please ask reception (or check screen) for room allocation upon arrival.

Geelong (Waurn Ponds) campus: Video Meeting Room IC1.108.

Warrnambool campus:

Video Meeting Room B3.18.



If you wish to dial in from another location using your phone or Skype, you may do so using VMP 39322. Instructions will be sent to you via email after registration.


Researching Literacy and Learning across Physical and Virtual Worlds

*Please note the change of date for this month's Methodology on Fridays to Friday 10 November*
This week's Methodology on Fridays session will be a discussion based on the following two readings:

Cathy Burnett, Guy Merchant, Kate Pahl & Jennifer Rowsell (2012) The (im)materiality of literacy: the significance of subjectivity to new literacies research.Discourse: Studies in the Cultural Practice of Education

35:1.


Rebekah Willett (2016): 'Microsoft bought Minecraft … who knows what's going to happen?!': a sociocultural analysis of 8–9-year-olds' understanding of commercial online gaming industries,

Learning, Media and Technology.

In this provocation, Catherine will consider ways in which virtual and non-virtual dimensions are addressed within new literacies sociocultural research, and the consistencies, dissonances and assumptions informing methodologies and frames.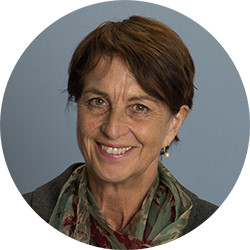 Catherine Beavis
Professor Catherine Beavis is program leader for the Curriculum, Assessment, Pedagogy and Digital Learning program in REDI - Research for Educational Impact: Deakin University's Strategic Research Centre for research in Education, and Professor of Education in the Faculty of Education and the Arts at Deakin University, Australia.
Since 1989, at Griffith and Deakin Universities, she has developed, taught and convened courses at undergraduate, postgraduate and Masters levels, and undertaken Doctoral Supervision, in areas encompassing English and Literacy Education, Curriculum Studies, Language and Literature, Research Methodology, Digital Culture, New Media and New Literacies; Learning and Digital Games. Her research addresses English and Literature education, English curriculum history, young people and digital culture, ICT and new media, critical literacy, in and out of school literacies and computer games. She has edited six books, with a further two in preparation, addressing videogames and learning (Serious Play) and Literature Education in the Asia-Pacific.
Catherine has a long history of engagement with a range of secondary and senior secondary curriculum committees and roles in Victoria between 1980 and 2006, with ACARA as a member of the ACARA Advisory Panel for English (2008-2010), and as a member of the National Curriculum Board Advisory panel for both the English and Literacy leading to the NCB Framing paper for English. In 2007 and 2008, she was academic coordinator for the Australian Government Summer School for Teachers of English, (Department of Employment, Education, Training and Youth Affairs/Department of Education, Employment and Workplace Relations; with Deakin University, Murdoch University, and the Australian Association for the Teaching of English).
Catherine maintains close ties with the profession, and is a Life Member of the Victorian Association for the Teaching of English, and Patron of the English Teachers' Association of Queensland.


Coming soon
Friday 1 December
Title - TBA
Associate Professor Tom Apperley