MESCA Briefing: Acciona & Queensland Government
Sales Have Ended
Ticket sales have ended
Thank you for your interest in attending this event. Unfortunately ticket sales have now closed. For information on future MESCA events please email Steve or Cathy at MESCA - mesca@aigroup.com.au.
Event Information
Location
ONLINE: Skype meeting
Gladstone
Australia
Sales Have Ended
Ticket sales have ended
Thank you for your interest in attending this event. Unfortunately ticket sales have now closed. For information on future MESCA events please email Steve or Cathy at MESCA - mesca@aigroup.com.au.
Description
Please join us for our second MESCA Briefing for 2020.
NB: This event is being held as an ONLINE Skype event. Please Register to receive log-in details via email
ACCIONA and the Queensland Government will present to supply chain companies. ACCIONA's General Manager Procurement and Supply Chain Rajeev Bhambari will provide an overview of their Aldoga Solar Farm Project and Colin McDonald, Manager - Hydrogen Industry Development, Department of State Development, will talk about the Queensland Government's Hydrogen Industry Strategy and the opportunity for the Central Queensland region to become a major player in the renewable hydrogen industry.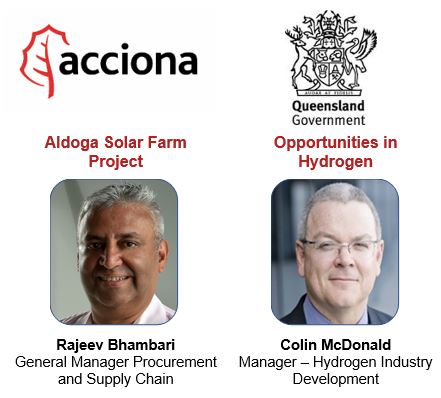 About ACCIONA's Aldoga Solar Farm
ACCIONA is a global group that develops and manages sustainable infrastructure solutions, especially in renewable energy. Its business spans the entire value chain, from design and construction through to operation and maintenance. ACCIONA began operating in Australia in 2002, building its business to become an industry leader in renewable energy, infrastructure, construction and water. The company has successfully delivered large-scale projects including new and upgraded road and rail infrastructure, tunnels, bridges, desalination and water treatment plants, as well as wind and solar farms. The Aldoga Solar Farm, a proposed 250MWAC solar photovoltaic (PV) facility, is to be located approximately 20 km north-west of Gladstone on the central Queensland coast. The Aldoga site will be EDQ's flagship renewable energy project. The A$400M project will generate significant economic activity in the Gladstone Shire and surrounds. Rajeev Bhambari is ACCIONA's General Manager for Procurement and Supply Chain in Australia for the Energy Business. With over 25 years of experience, Rajeev works collaboratively with senior stakeholders to ensure that business needs are understood and that sound strategic commercial solutions are sourced, implemented and managed effectively. As the Procurement GM, Rajeev is responsible for providing strategic procurement leadership across a diverse portfolio of categories with a substantial overall spend. Rajeev has a strong track record creating and nurturing effective client/vendor relationships and developing an environment of mutual trust. A procurement and supply chain specialist, he has significant experience in leading the supply roles in Global and Australian companies across various industries including renewable energy, construction, mining, and heavy engineering.
About the Queensland Government's Hydrogen opportunities
Hydrogen is a clean, renewable fuel that can be used in transport, power supply and a range of industrial processes. It's already key for a range of industries that provide vital inputs into our mining and agricultural sectors, including manufacturing. Hydrogen can be produced from a variety of sources including renewables such as solar, wind and biomass. The Queensland Government is supporting the development of a sustainable hydrogen industry in Queensland and has released the Queensland Hydrogen Industry Strategy which focuses on: supporting innovation; facilitating private sector investment; ensuring an effective policy framework; building community awareness and confidence; facilitating skills development for new technology. Gladstone is well positioned to take advantage on the investment in a Hydrogen industry. Colin McDonald has a Degree in Mechanical Engineering and a Grad Dip in Business Administration with extensive experience in coal handling, alumina refinery and metalliferous underground mining, mineral processing and smelting industry. He is skilled in project management, engineering, operations and maintenance management, feasibility studies, shutdown management, logistical analysis, organisational reviews and innovative problem solving. Colin has also lectured at the Central Queensland University in Maintenance Management. Colin recently joined the Queensland Government Department of State Development, Manufacturing, Infrastructure and Planning as the Manager – Economic Development and was transferred to new role as Manager – Hydrogen Industry Development to support the roll-out of the Queensland Government Hydrogen Industry Strategy.
This briefing is proudly supported by the following companies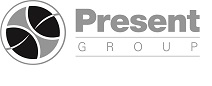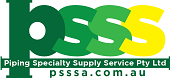 ---

FAQs
Why has this event changed to an ONLINE Skype event?
Due to the COVID-19 outbreak and the associated public health risk of peopel travelling and gathering in lareg groups, MESCA has made the decision to hold all Project Briefings in the short-term as onlne events
I have already paid for a ticket. Will I get a refund?
All already prurchase tickets will be refunded

How can I contact the organiser with any questions?
Please contact Steve Zeppa, MESCA National Manager at steve.zeppa@aigroup.com.au should you have any questions regarding this event.
Date and Time
Location
ONLINE: Skype meeting
Gladstone
Australia