MESAC: National Science Week - Under the lens at Ricketts Point & Port Phillip Bay

Saturday, 15 August 2015 at 9:00 am

-

Sunday, 23 August 2015 at 3:00 pm (AEST)
Event Details
MESAC offers a series of free presentations and activities at the Beaumaris Yacht Club during the 9 day National Science Week period (Saturday August 15th to Sunday August 23rd) covering key aspects of science and research, natural history and management of Ricketts Point marine sanctuary and Port Phillip Bay.
High quality and engaging sessions will be delivered by experts across many subjects: marine research, geology and fossil beds, foreshore plants, Port Phillip Bay history, Aboriginal Heritage and the role of citizen science and how to participate.
The expo of events will raise the profile of MESAC the (Marine Education Science and Community Centre) a new venture to re-build the Beaumaris Yacht Club into a multi-user community facility on the foreshore of the marine sanctuary.
Saturday August 15
-

9:30 to 12:30
Marine Science and Research in Port Phillip Bay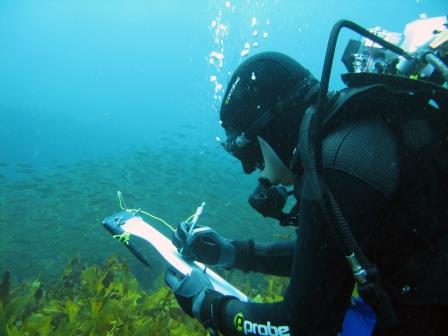 The session will cover important topics and questions from the extensive Discovery, Science and Research across the diversity of habitats in Port Phillip Bay: What does research in the marine national parks and sanctuaries tell us? How big a threat are marine pests? What is the ecology of the Burrunan dolphin species?
Presenters and Topics
Dr Mark Norman, Museum Victoria: The importance of scientific discovery for the incredible marine life of the Bay.

Dr Matt Edmunds, Australian Marine Ecology: The ups and downs of life in the marine parks and sanctuaries in Bay – 18 years of monitoring.

Jan Carey, University of Melbourne: Marine pests – what are the pests and how are they spreading in the Bay.

Dr Kate Charlton-Robb, Australian Marine Mammal Conservation Foundation: The journey of discovery: Port Phillip Bays unique species, the Burrunan dolphin.
From 1:30 pm: Coastal Foreshore and beach walk - led by Marine Care Ricketts Point volunteers. Marine Photographic Competition voting.
 Sunday August 16 - 9:30 to 12:30
Natural History of Port Phillip Bay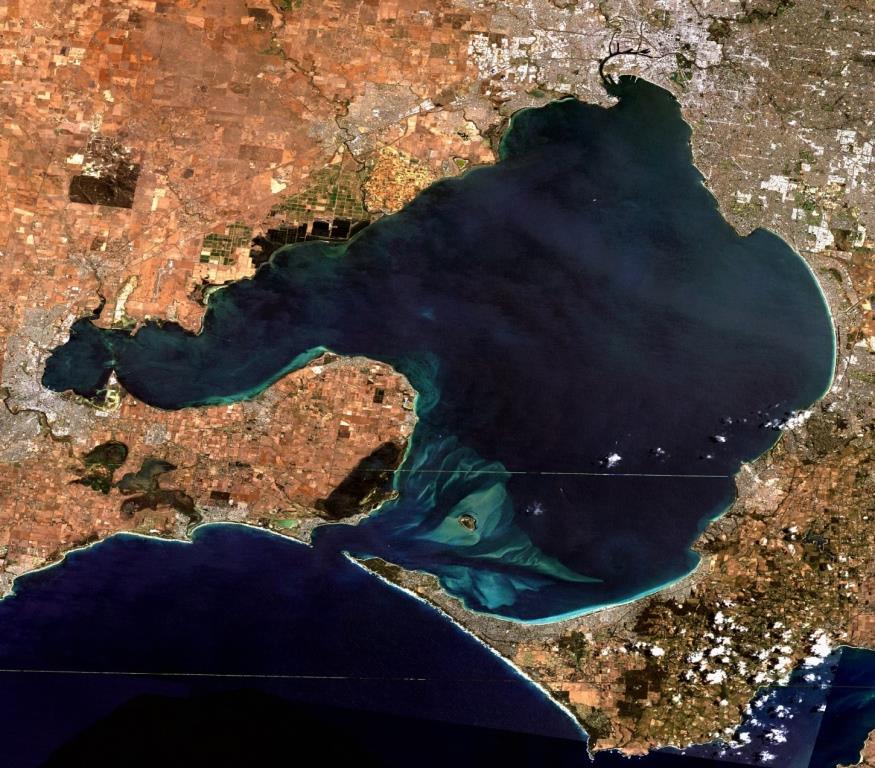 This session will provide an insight into the amazing pre-history of the local Beaumaris geology and fossils at the close of the Miocene period, some 5.5 million years ago. It will cover the history of Bay sea levels over the more recent thousands of years and examine the evidence whether the Bay almost dried up in this period. The Aboriginal history of use of the Bay will be explored.
Presenters and Topics
Prof. John Buckeridge, RMIT University: The geology of the local rocks at Ricketts Point and fossil history over millions of years.

Dr GR Holdgate, Univ. of Melbourne: Did Port Phillip Bay nearly dry up between ~2800 and 1000 cal. yr. BP.

Adam Magennis, Cultural Heritage Advisor, Mornington Peninsula Shire: Aboriginal culture and coastal middens.
From 1:30 pm: Beach Walk – Fossil History led by John Buckeridge. Marine Photographic Competition voting.
 Saturday August 22 - 9:30 to 12:30
Marine Environment issues and solutions for Port Phillip Bay

The pollution of our rivers, seas and oceans by manmande plastics is now recognised as a major global environmental problem. This threat to the health of the Bay requires science and community action. This session wil inform of the physical and chemical impacts of plastics upon aquatic life including pollution from micro-plastics. It will also present results of studies into the interaction between kelp forests and sea urchin barrens in the Bay, and inspire action to restore the important shellfish reef habitats in the Bay.
Presenters and Topics
Assoc.Prof. Mark Osborn, RMIT University: Plastic Pollution in our Rivers, Seas and Oceans.

Neil Blake, Port Phillip EcoCentre Director and Port Phillip Baykeeper anm Fam Charko, Port Phillip EcoCentre: Tracking Plastic Pollution in Port Phillip Bay.

Dr Paul Carnell, Deakin University: Kelp forests and urchin barrens in Port Phillip Bay.

Chris Gillies, The Nature Conservancy: Bay shellfish regeneration project.
From 1:30 pm: Rockpool life survey: Sea Search - led by Gould League and Marine Care Ricketts Point volunteers. Marine Photographic Competition voting.
 Sunday August 23 - 9:30 to 12:30
Community involvement and Citizen Science

This session will explore some of the fantastic marine and coastal programs that have been supported by volunteers in recent years. It will provide opportunity for sharing volunteer and friends groups projects and activities that support scientific knowledge and management of marine protected areas, the Bay and the Victorian coastline. Examples include Beach Patrol, marine friends groups citizen science, Reef Watch, Great Fish Count, the Two Bays program and Coastcare activties.
Presenters and Topics
Chris Smyth, Victorian National Parks Association: Volunteer involvement in conservation.

Randall Lee, Environment Protection Authority Victoria with Natalie Davey, Saltwater projects:Science and community engagement studies in Port Phillip Bay.

Dr Ross Headifen, Beach Patrol Australia.

Parks Victoria and Coastcare: Local volunteer groups - Community involvement and action.
12:30 pm: Science Week closing words - Bayside City Council Mayor Felicity Frederico
Marine Photographic Competition - Judging and Winner
From 2:00 pm: Rockpool life survey: Sea Search - led by Gould League and Marine Care Ricketts Point volunteers.
Weekday Presentations
Monday August 17 – Friday August 21 10:00 to 11:00 am
 Monday August 17 - 10:00 to 11:00 am
Batting 4 Bayside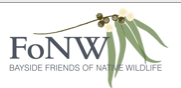 An informative presentation by the Friends of Native Widlife on the life and needs of  Bayside's 10 species of microbats. Batting4Bayside aims to learn more about microbats in Bayside through community-based research, and to ensure there is effective action to conserve them.
Presenter: Elizabeth Walsh, Friends of Native Wildlife
 Tuesday August 18 - 10:00 to 11:00 am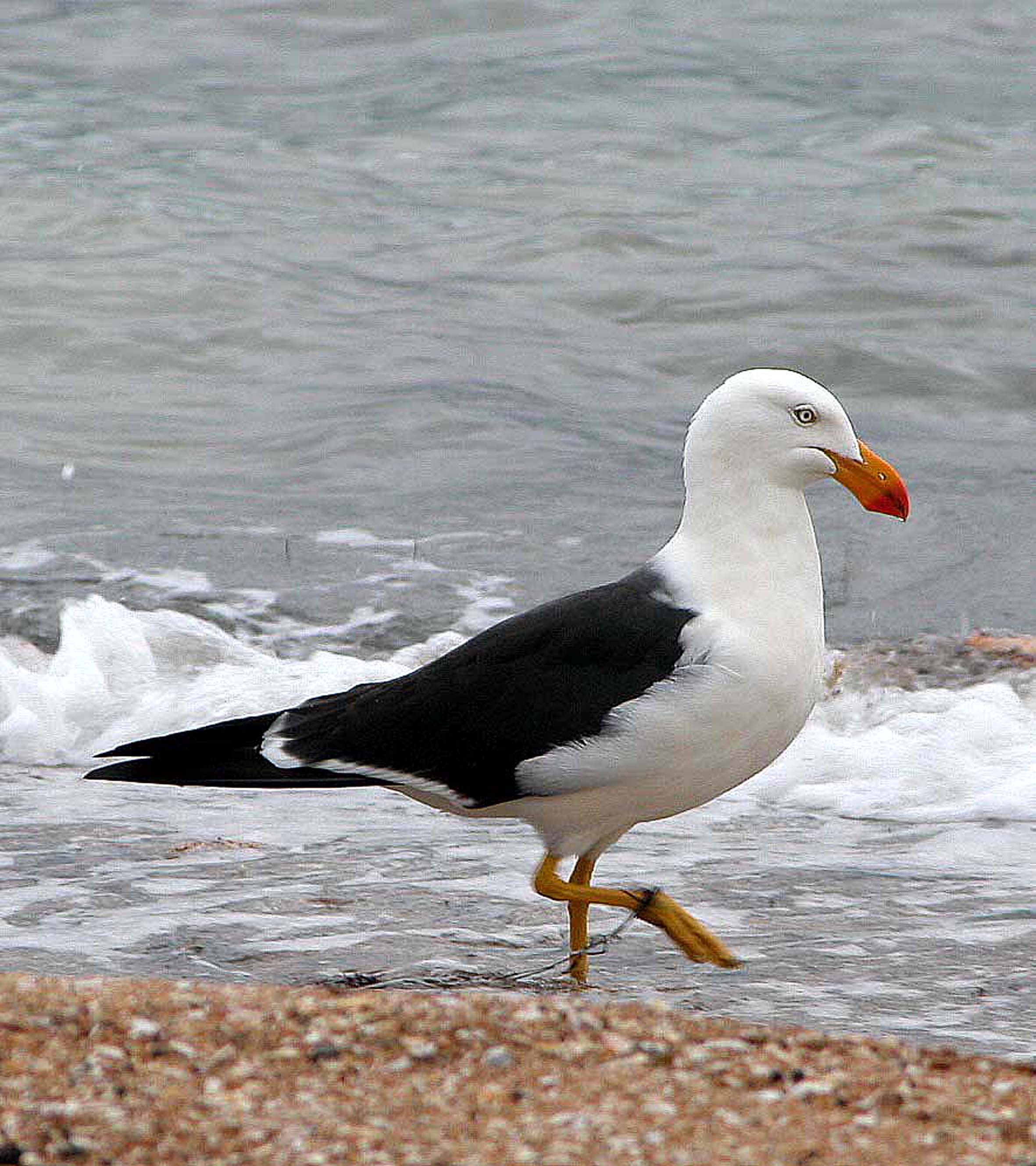 Birdlife of the foreshore and sea birds
A fabulous opportunity to learn about the birds along the Ricketts Point coast and rock platforms with local experts who will provide identification and bird watching tips. Includes an outside foreshore walk and talk.
Presenters: Michael Norris and Kim Croker: 
Wednesday August 19 - 10:00 to 11:00 am
Foreshore Plants & Coastal Protection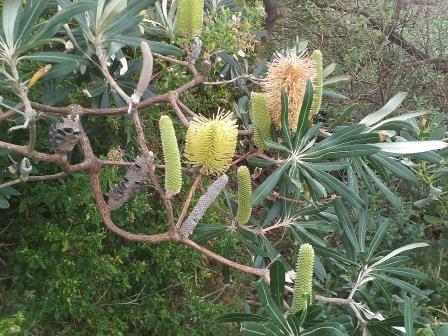 Join the Bushland Coast Crew who look after the foreshore and vegetation for an informative presentation on the indigenous flora and fauna management of the coastal reserve. Includes an outside foreshore walk and talk.
Presenters: Citywide: Scott Withers and Andy Ross
Thursday August 20 - 10:00 to 11:00 am
Local Aboriginal heritage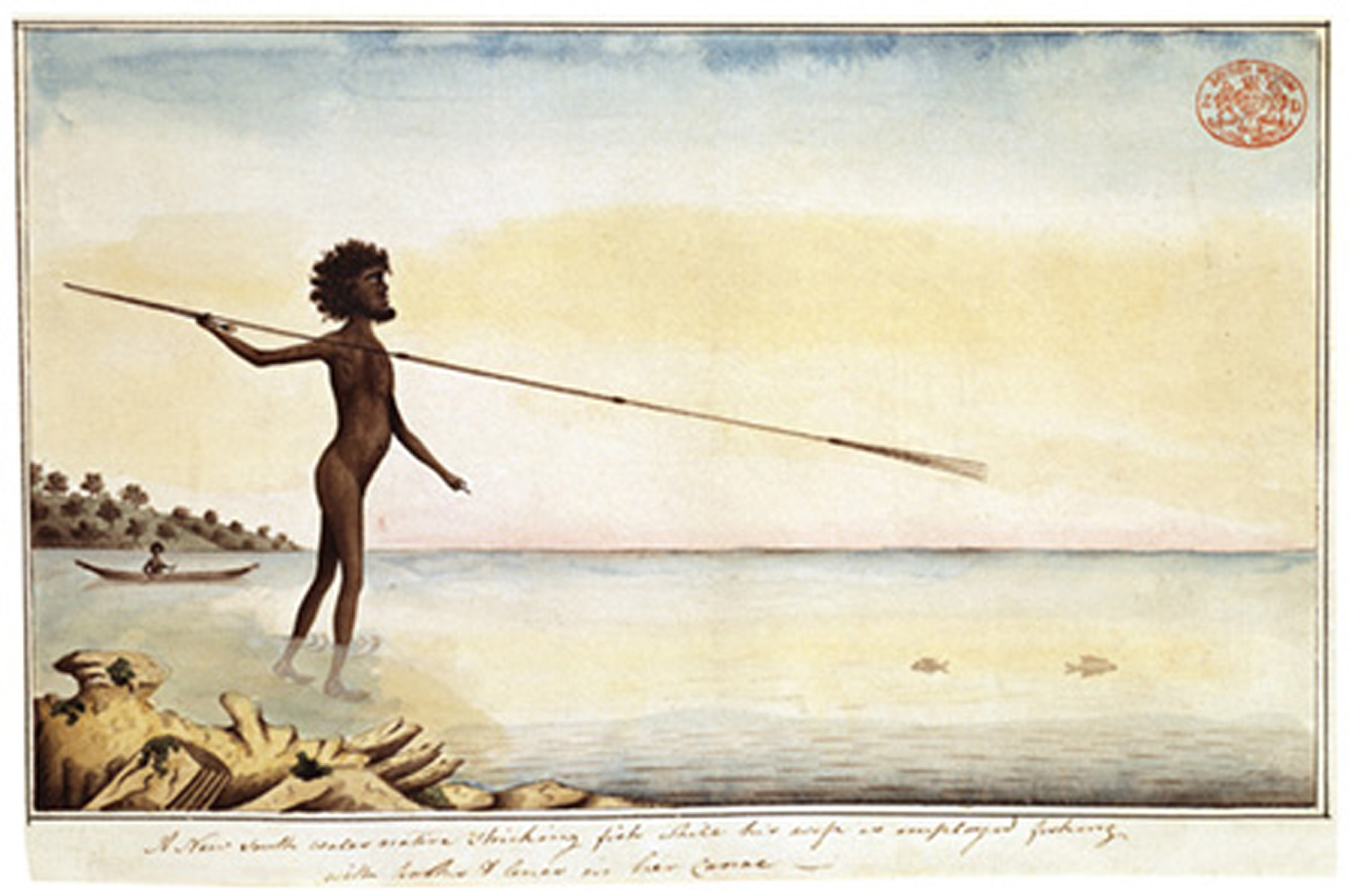 Gain an understanding of the rich Aboriginal history of Rickets Point and Beaumaris and how Aboriginal people used the local plants and animals with local history experts. Includes an outside foreshore walk and talk.
Presenters: Bob Whiteway and Ray Lewis: 
Friday August 21 - 10:00 to 11:00 am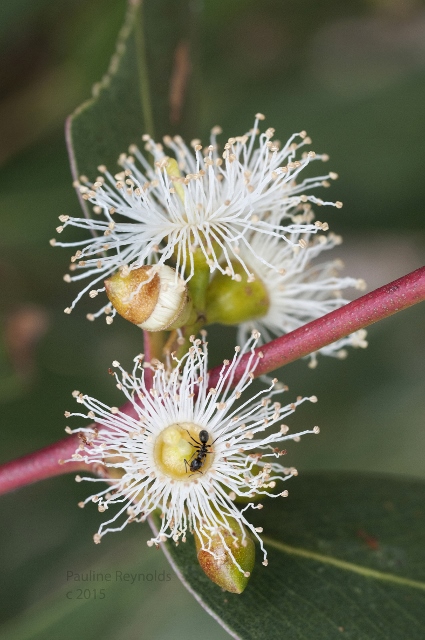 Wildlife & Landscape Photography
Improve your knowledge of wildlife photography with an experienced landscape and wildlife photographer. Suitable for beginners and those with a passion for capturing the natural world on film.
Presenter: Pauline Reynolds
Especially for schools! The Yacht Club is open 11am – 3 pm to feature a variety of MESAC presentations and displays on fossil history, marine research, computer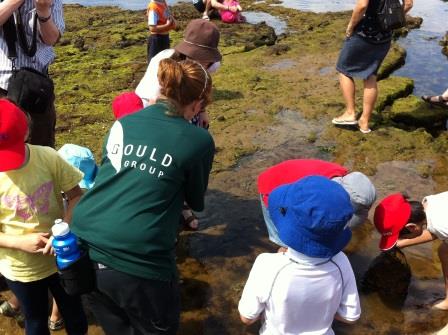 activities, films and more.
School group visits welcome – please book a time! Hosted by Marine Care volunteers. 

 Gould League Sea Search Ramble Programs for selected schools will be operating daily.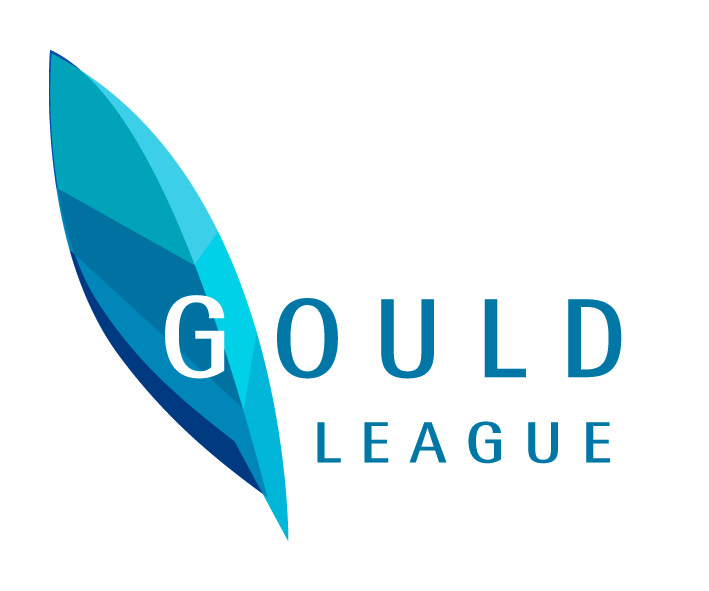 As will a voting for the 2015 Marine Care Ricketts Point week long photographic competition.
When & Where

Beaumaris Yacht Club
Corner Beach Road and Haydens Road
Beaumaris, VIC 3193
Australia

Saturday, 15 August 2015 at 9:00 am

-

Sunday, 23 August 2015 at 3:00 pm (AEST)
Add to my calendar
Organiser
MESAC is a venture between Beaumaris Yacht Club and Marine Care Ricketts Point and potentially other community organisations to develop a multi-purpose facility that supports marine science and education activities as part of a re-developed yacht club building.