About this Event
2040 Movie Screening
Directed by Damon Gameau, 2040 is an innovative feature documentary that explores what the future would look like by the year 2040 if we embraced the best solutions already available to us to improve the planet. Released in April 2019, the film is already in the top 5 highest grossing documentaries of all time in Australia.
Join us for a complimentary screening of this stunning feature documentary.
Secure your spot today as seats are limited.
Meet you on the corner of King & Collins.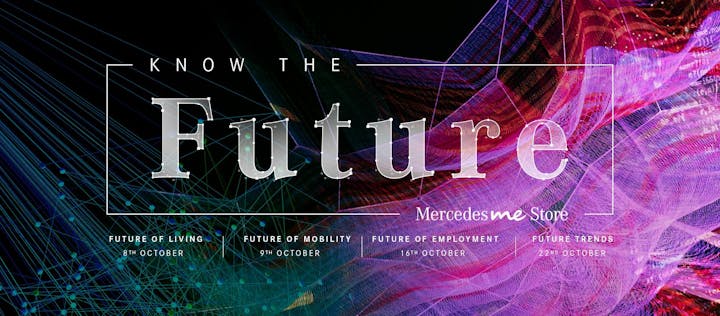 Intuitive mobility. Urban forests. Artificial intelligence. The world of tomorrow has never been more intriguing.
During the month of October, Mercedes me Store Melbourne is hosting a series of fascinating talks exploring the future and all it has to offer.
For more information visit mercedesme.melbourne/future