A private boardroom lunch with the Hon Andrew Constance MP, NSW Minister for Transport and Roads (limited to 20 people).
About this event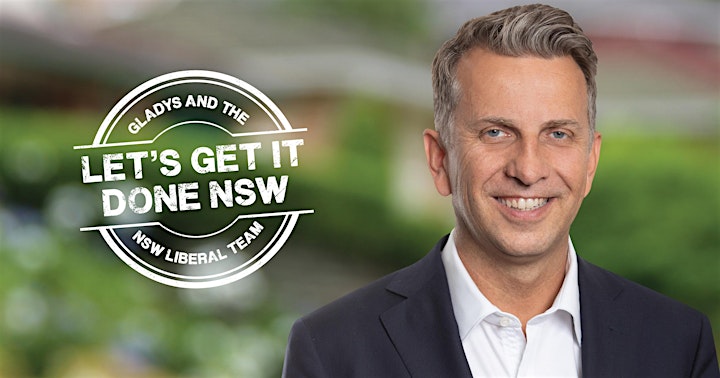 Please join Nick Cater, Executive Director of the Menzies Research Centre, together with business leaders in conversation with Minister Andrew Constance who leads the biggest infrastructure investment of any state across Australia.
The Minister is keen to engage with and hear from our guests. He will be joined by his Chief of Staff.
A delicious meal and drinks will be served.
The Chatham House rule will apply.
All COVID requirements will be met.
Enquiries: Tim James 0411 422 555 or tim.james@menziesrc.org
Organiser of Menzies RC Private Lunch with NSW Transport Minister Andrew Constance
The Menzies Research Centre is a think-tank that champions Liberal principles and advocates for a free, just and prosperous Australia.
It draws inspiration from Sir Robert Menzies, Australia's longest-serving prime minister and an exceptional articulator of Australian Liberalism.
The Centre conducts public policy research, publishes books, hosts live events and maintains an active media presence promoting the values that have made Australia one of the most free and prosperous nations in the world.
The Centre supports freedom, human dignity, personal responsibility, and private enterprise as the mainstays of modern Australian Liberalism.
It is committed to a just and humane society in which every individual has the opportunity to flourish.
The Menzies Research Centre advocates for effective, efficient and democratic government while encouraging independence, innovation and reward for effort.
It supports the institution of the family as the foundation for a strong and dynamic society bound by shared values and mutual obligations in which every individual enjoys equal moral worth.
The Centre is affiliated with the Liberal Party of Australia.