Description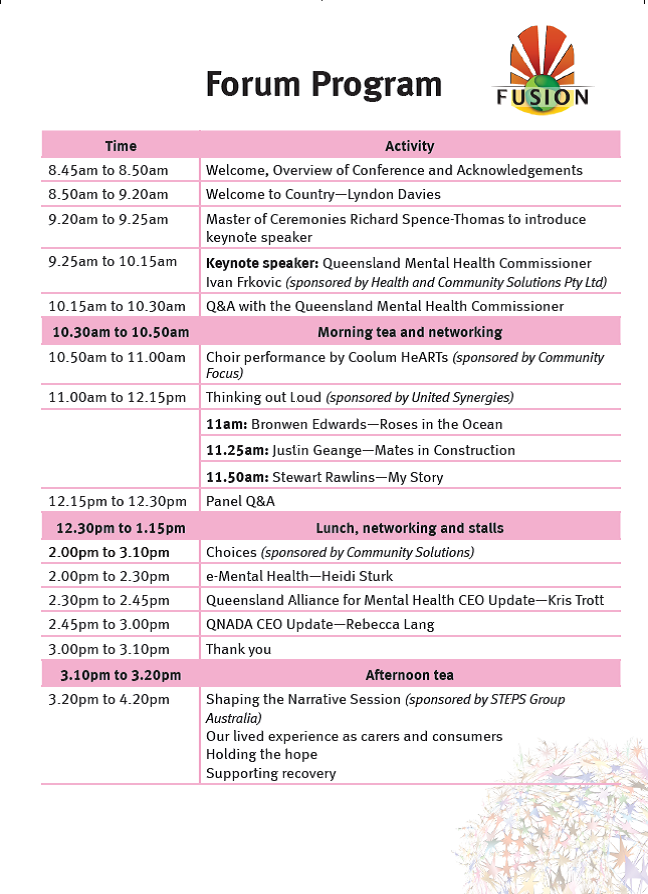 Choice, Chance and Change
With our partner TAFE Queensland East Coast Region for our Bi-annual Mental Health Winter Forum 2018 we are exploring:
Choice: What informs the choices we make, do we see other possibilities, what moves us forward, or do we contiuously get bogged down in our old lives.

Chance: Every choice can bring with it some good, some bad, some learnings and some luck, it's only a matter of taking that chance, letting go of your old life and taking the next step.
Change: Growth can be daunting, change can be daunting, but nothing is as daunting as staying stuck somewhere you don't belong. The secret to change is to focus all your energy not on fighting the old but on building the new.
We are fortunate to have consumers and carers open to sharing their story, consumers and carers who have shared a similar journey but recount their journey from their own personal perspective. As well as the valued contribution of guest speakers.