Description
LEARN WAYS TO SUPPORT YOUR PATIENTS' HEALTH AND WELLBEING AS WELL AS YOUR OWN DURING THIS TIME OF UNPRECEDENTED DROUGHT.
To cover the cost of this conference, you may be eligible for a bursary through the Health Workforce Scholarship Program. Bursaries are a payment of up to $10,000 (maximum of $10,000 in total in one year) towards upskilling, training or course fees and associated accommodation and travel-related expenses, where appropriate.
Doctors, allied health, nurses and other health professionals are invited to explore the rural region of Narrabri and network with colleagues from across the New England North West.
RACGP & ACRRM POINTS PENDING
---
GUEST SPEAKER | DR CAROLINE WEST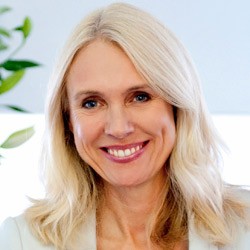 Dr Caroline West is one of Australia's best-known media doctors and leading expert working in general practice for more than 25 years. She is a regular Wellness Blogger ,is the GP expert for ninemsn and has written regularly for the Sun Herald and Australian Doctor. Currently Caroline is the presenter of Catalyst and Ask the Doctor on ABC TV.
FACILITATOR | DR HELEN SCHULTZ
Dr Helen Schultz facilitating and presenting throughout the program. Helen is a Consultant Psychiatrist, Author, Coach, Public Speaker and Mentor to Doctors in Training.
She has an extensive background in delivering medical education workshops to doctors. More recently she has been facilitating with Mr Glen Hancox, professional actor, coach and facilitator. Together they have developed #medcrucialconvos, a unique workshop that uses real life scenarios as a way of demonstrating key factors in effective communication, rather than just talking about it.
This workshop gives attendees the opportunity to practice how they would handle conversations regarding doctor's help seeking, delivering feedback, and how to best elicit risk when managing a doctor's mental health issue. The scenarios are raw and controversial, and designed to stimulate valuable discussion and learning.
This is sure to be a dynamic and exciting conference to attend.
---
PROGRAM | DAY ONE | JUNE 15
Clinician Wellbeing
9.15am | Introduction and opening remarks - Dr Helen Schultz
9.45am | Understanding risk factors - Dr Caroline West
10.30am Morning Tea
10.45am | Handling conversations with health professionals seeking help - Dr Helen Schultz
11.30am | Overcoming challenges around disclosure - Avant Mutual
12.00pm Lunch
1.00pm | Lifestyle medicine - Dr Caroline West
1.45pm | Video Interview 'The Wellbeing Doctor' - Dr Bethan Richards
Patient Wellbeing
1.55pm | Table Discussions - Applying lifestyle medicine practices and approaches to supporting patients
2.45pm | Referral Pathways
3.30pm | Table Discussions - Creating a plan of support for health professionals and patients
4.00pm | Conclusion and evaluation
6.30pm Pre-Dinner Drinks
7.00pm Conference Dinner
PROGRAM | DAY TWO | JUNE 16
Supporting Patients
9.00am | Welcome from the Chair and recap of Day One
9.15am | Aboriginal Mental Health
10.00am | Suicide prevention in high risk groups - Dr Helen Schultz
10.45am Morning Tea
11.00am | Having effective conversations about mental health - Dr Caroline West
11.45am | Mental health and wellbeing strategies for surviving the drought - Sarah Green, RAMHP
12.30pm | Evaluation and wrap up
12.45pm Lunch & Close of Conference