Mental Health Support and Solutions for Families
About this event
Mental Health Support and Solutions for Families.
Looking after our mental health has become a priority in today's COVID-19 world. But how do we do this? This workshop will uncover the fundamentals of mental health and practical ways to help yourself and others, and where to go for help when you can't.
Our presenter, Jonny Shannon highlights the importance of talking about, normalising and seeking proven solutions to potential mental health disorders you may encounter. Jonny provides practical solutions as well as emphasising the importance of taking care of ourselves in every area of life.
Topics Covered:
• Understanding Core Mental Health
• Identifying Emotions & what they mean
• 5 Keys when going through Anxiety
• Depression: How to identify & help
• Top 5 Routines for great Mental Health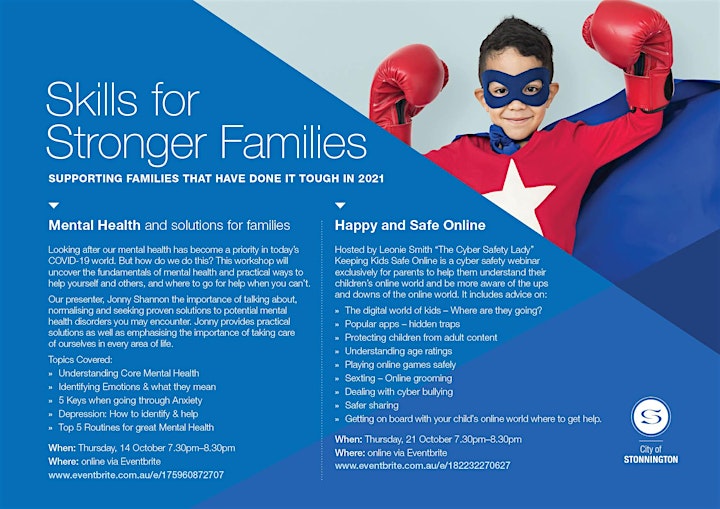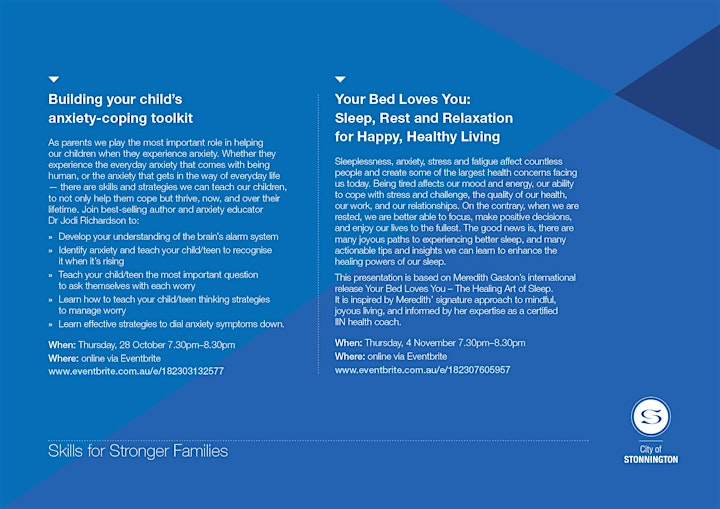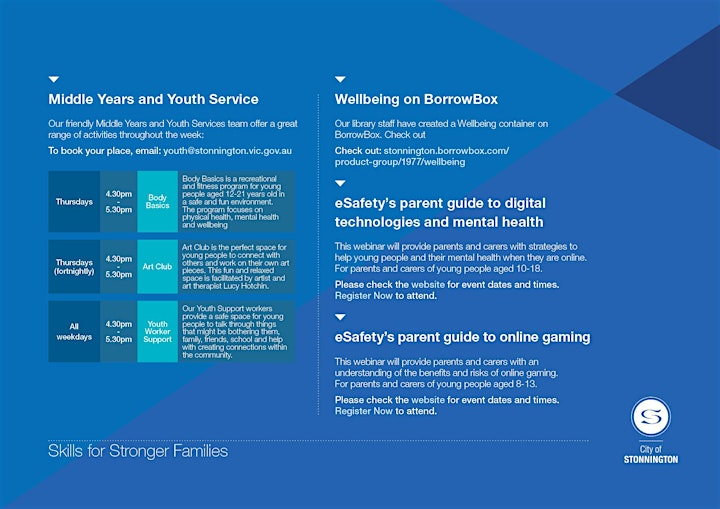 Organiser of Mental Health Support and Solutions for Families.
As part of our commitment to providing quality services for Stonnington families, Council hosts a series of affordable parent information sessions each year.
With a focus on promoting children's health and wellbeing, and building family resilience, the sessions are designed to provide parents—a child's most important teacher—with practical tips and strategies to help them thrive.