Description
Mental Health First Aid is the help given to someone developing a mental health problem or in a mental health crisis. The first is given until appropriate professional treatment is received or until the crisis is resolved.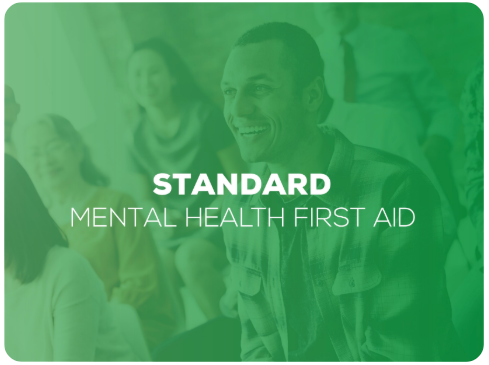 Outcomes:
The 12-hour Standard Mental Health First Aid course is for any interested adult.


You will learn how to assist an adult who may be experiencing a mental health problem or mental health crisis until appropriate professional help is received or the crisis resolves, using a practical, evidence-based action plan.


This course is based on guidelines developed through the expert consensus of people with lived experience of mental health problems and professionals.


On completion of the course, you will receive a Mental Health First Aid Certificate of Completion, and a Standard Mental Health First Aid Manual to keep.


Participants can optionally participate in the Mental Health First Aider Certification program by completing a free online assessment after the course. This certification is valid for 3 years - find out more at https://mhfa.com.au/firstaider
Course Content:
Developing mental health problems covered:
• Depression
• Anxiety problems
• Psychosis
• Substance use problems

Mental health crises covered:
• Suicidal thoughts and behaviours
• Non-suicidal self-injury
• Panic attacks
• Traumatic events
• Severe psychotic states
• Severe effects from alcohol or other drug use
• Aggressive behaviours

Prerequisite:
There are no prerequisites for this course. Attendees must be 18 years or over.