Description
Addictions – Practical Insight for Men
Addictions are everywhere. The church is no exception and none of us are beyond getting caught up in one. God's word is full of practical wisdom for battling all sorts of addictions. It points us towards what we need to think and do to avoid them or overcome them. Through His word, God reveals the deeper nature of the battle and ultimate solutions that believers can except to benefit from.
In this important Men's Breakfast, Dr Karl Hood will help us explore some the essential biblical perspectives on overcoming addictive substances and experiences, with a presentation based on one he gave at the 2015 Belgrave Heights Men's Convention.
Addict or not, come along to be helped and to help others on the Saturday the 29th of July.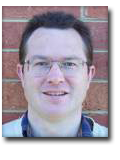 Dr Karl Hood MMBS(Hons), GradDip(Anaes), FRACGP, FACRRM Dip Th MAR (Westminster)
Karl is an experienced counsellor and has training in, medicine, counselling and theology including a masters in biblical counselling from Westminster, Phil, USA He teaches pastoral care and counselling at PTC Melbourne and is in his 20th year of anaesthetic practice.
Contact or SMS John Galbraith 0413332647