Melbourne Zoo Wildlife Photography Masterclass With Jay Collier
Join renowned wildlife photographer Jay Collier from Photographers Collective for a wildlife photography masterclass at Melbourne Zoo
About this Event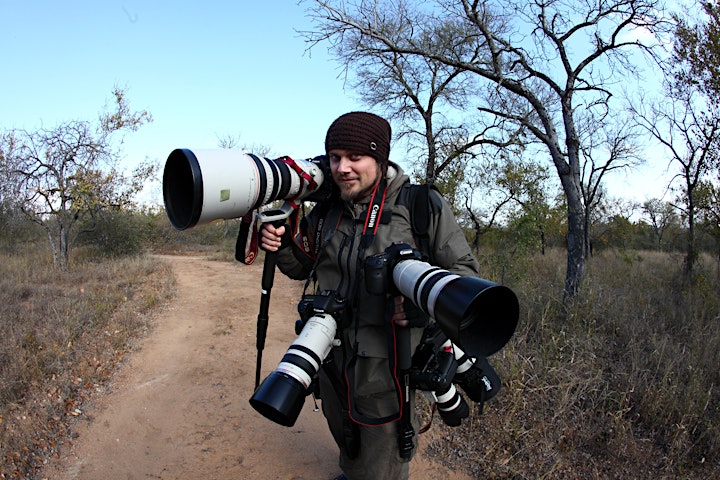 Details
Do you love wildlife photography but have had no luck in perfecting your skills or understanding for wildlife photography? Have you struggled to grasp the technical aspects of your camera and the many techniques used for capturing breathtaking wildlife images? If so then this wildlife photography masterclass is for you!
This masterclass has been specifically tailored to either kickstart or boost your understanding of wildlife photography and to gain confidence and control of your camera gear, settings and techniques in the field in order to achieve outstanding wildlife images.
Tap into Jay's extensive 22+ years of professional wildlife photography experience. Jay has guided many photographic safaris throughout Africa over the past 16 years along with being an industry leading photography educator having worked the last14 years at Canon Australia hosting thousands of workshops all over Australia and worldwide.
During this 4.5 hour masterclass you will be provided with:
A small group of 8 to ensure plenty of time for 1 on 1 tuition
Learn the ins and outs of camera settings and techniques for successful wildlife photography
Learn how to master exposure, focus and depth of field
How to improve your composition and how to think ahead to create better images
Creative use of shutter speed to capture a range of dynamic and diverse images
Pros and Cons of different exposure modes explained and practiced
Ample time to explore the zoo and visit a wide variety of exhibits which offer different photographic challenges and outcomes.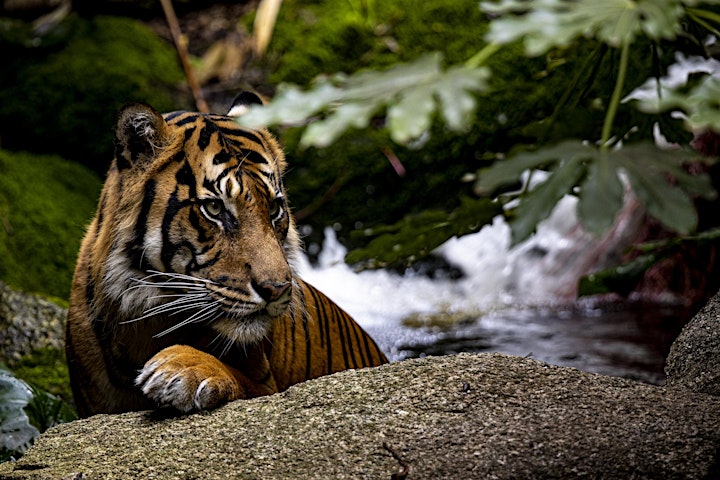 Suggested equipment & important information
1 or more digital SLR cameras
A telephoto zoom lens such as 100-400mm, 70-300mm, 150-600mm
Shorter zoom lenses such as 18-200mm, 24-240mm or 70-200mm are also ok but focal lengths above 300mm are better suited. Crop sensor cameras with these lenses are perfect as you will gain additional reach on your zoom
As we will be quite close to some animals you may wish to bring a wide angle and or macro lens. If you own a flash you may also wish to bring it along as they are very useful for wildlife photography.
PLENTY of extra memory cards. It is not uncommon for guests to leave with multiple full cards!
Spare batteries and ensure they are fully charged
Comfortable shoes as we will be covering a fair amount of ground.
Appropriate clothing as we will be outdoors. I suggest long sleeve shirts, long pants and a hat.
Monopods can help if your lens is quite heavy but avoid tripods which become a hinderance when shooting quickly.
Sunscreen
Water Bottle
Please arrive at least 15 mins ahead of the scheduled starting time. It will not be possible to catch up on important information or to repeat any section of the workshop for those who arrive late without affecting the experience of others
MEETING LOCATION is outside the main entry gates next to ticketing
Be sure to join our online Facebook community and share your images at https://www.facebook.com/Photographers-Collective-118494376659220
COVID-19
All workshops are strictly run in accordance to current COVID-19 restrictions and up to date Gov advice. Group sizes will be limited to the maximum number allowed for outdoor gatherings at the time.
All guests must at all times:
Remain 1.5m apart at all times
You must wear a face mask if the current restrictions still require this at the time of the workshop. Masks will not provided and any guests arriving without a suitable face mask will not be allowed to join the workshop and will forfeit their booking
Adhere to any advice or requests by the event staff
Wash your hands and or use hand sanitiser at the commencement of the workshop. Bathrooms are available on site or please BYO wipes or sanitiser
Please do not attend if:
If you have any symptoms or have come in contact with anybody who has tested positive for COVID-19 in the past 14 days, please do not attend the workshop and notify Jay Collier via email at photographerscollective@outlook.com ASAP if you are unable to attend.
If you have been tested for COVID-19 and awaiting results please do not attend and notify Jay Collier via email at photographerscollective@outlook.com ASAP
people aged 65 years and over with chronic medical conditions
people with a compromised immune system
Aboriginal and Torres Strait Islander peoples 50 years and older with one or more chronic medical conditions
By booking an event, you agree to cooperate with all requirements and confirm you do not fall within one of the above listed categories. If your situation changes between booking your event and the day of the event, please do not attend and notify Jay Collier via email at photographerscollective@outlook.com
Bookings affected by changes to Gov advice for COVID-19 restrictions:
If for any reason the workshop cannot proceed due to Gov restrictions due to COVID-19 such as; numbers of guests for outdoor gatherings or bans between Melbourne Metro and regional VIC travel, an alternative date will be arranged and your bookings held for the new date. All guests will be notified by email if the event will be affected.
If a suitable alternative date cannot be arranged a refund will be offered
Zoo Entry
This masterclass does not include your zoo entry which must be purchased separately.
Due to COVID 19 crowd restrictions are in place and all zoo entry tickets must be purchased online in advance at https://www.zoo.org.au/melbourne/whats-on/events/entry/tickets/?visiting=select&date=2020-11-27&calendar=2020-11-01
Guests arriving without a pre-purchased zoo entry ticket may not be able to gain access if tickets are sold out on the day.
Please ensure that you book your zoo entry ticket or if you hold a membership you still need to go to the zoos ticketing page to reserve your entry ticket. Its best to do this ASAP when booking.
Terms Of Booking
Please choose carefully. Except where otherwise indicated, we do not offer refunds unless an event has to be cancelled, rescheduled to a date you cannot attend, or where required under Australian Consumer Law.
Refunds are not available for change of mind or circumstances or late arriving / non-arriving guests
You must be 18 years of age or older. If you are under 18 you must be accompanied by an adult. During covid-19 group sizes will be limited which may mean a parent or guardian cannot be present and must wait outside the property at all times in order to maintain the maximum allowed group size for outdoor gatherings
You will receive an automated confirmation by Eventbrite of your order via email. It is Your responsibility to ensure you provide the correct email address and to check your junk-mail folder if necessary.
Guests must inform Jay Collier by email if they have any health concerns or physical limitations which may cause a risk to you or others in attendance at photographerscollective@outlook.com
Jay Collier reserves the right to decline or remove any participant from an event for any reason, including if their conduct or condition is deemed to pose a risk or nuisance to others or to the participant.
You may be filmed or photographed during the workshop which may be used for promotional material by Photographers Collective only. By booking this workshop you agree to these terms and that if you do not wish to be filmed or photographed that you must inform Jay Collier by email before the event at photographerscollective@outlook.com
By booking this workshop you accept that you are responsible for your own safety and that of your camera equipment and other items at all times. You accept that Jay Collier will not be liable for any injury or damage/loss of personal equipment during the workshop.