Description
DJO Global welcomes you to attend a half day education event to hear from local and international clinical specialists to discuss the latest research and treatment approaches to ACL Rehab & Gluteal Tendinopathy.
Food and Beverage will be provided.
YOUR LOCAL SPEAKERS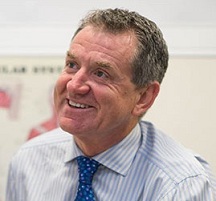 (MC) Dr Peter Larkins,
MBBS, BMedSc (Hons), FASMF, FACSP, FSMA, FFSEM(UK) Sports and Exercise Physician
Event Convenor (MC)

Dr Peter Larkins is a specialist sports & exercise physician in clinical practice and a founding member of the Epworth Sports & Exercise Medicine Group in Richmond, Victoria. His practice focuses on the management of sport and other musculoskeletal injuries as well as the effects of exercise and lifestyle on health promotion in all age groups. Peter is a regularly invited speaker and author on a wide range of sports medicine topics and has been a medical commentator on multimedia networks including Television (Ch9 & Ch7) and Radio (Triple M & 3AW).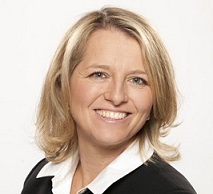 Jane Rooney, FACP. APA Titled Musculoskeletal Physiotherapist
"ACL Injury - The Scandinavian Way" - join me on my recent tour of Scandinavia to explore management algorithms , non-operative management and prevention programs for ACL injury.
Jane Rooney is a Specialist Sports Physiotherapist (sub speciality knee), Titled Musculoskeletal Physiotherapist and Honorary Clinical Lecturer Melbourne University. Jane has over 30 years of clinical experience in the Sports Medicine field across Europe and Australia. She is the Clinical Director at Prahran Sports Medicine Centre and Prahran Market Pilates and Injury Rehab and has a passion for knee injury rehabilitation, particularly ACL and other knee ligament injuries and patellofemoral dysfunction.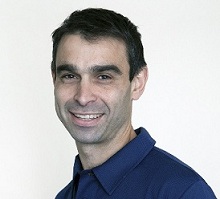 Peter Malliaras, B.Physio (Hons), PhD, APAM. Associate Professor
Education first and everything else second in the management of gluteal tendinopathy

Peter Malliaras is a physiotherapist and clinical researcher from Melbourne, Australia specializing in tendinopathy. In 2006 he completed his PhD in tendinopathy identifying novel risk factors, and since has undertaken post-doctoral research in the UK and Australia, and has co-authored over 70 peer review publications. Currently, he is an Associate Professor at Monash University Physiotherapy Department and involved in multiple tendinopathy research projects and groups in Australia and internationally. Peter maintains a strong clinical focus, specializing in difficult tendinopathy cases and regularly consults to elite athletes.
INTERNATIONAL SPEAKERS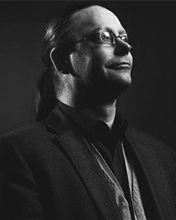 Professor Jim Richards
ACL Biomechanics & The Latest Research

Professor Richards' research includes much work on clinical application of biomechanics, the development of new assessment tools for chronic disease, conservative and surgical management of orthopaedic and neurological conditions, and development of evidence based approaches for improving clinical management and rehabilitation. The focus of Professor Richards' work is to encourage inter-professional research and to develop direct parallels with research to the 'real world' of allied health work.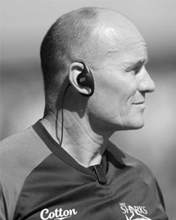 Cliff Eaton | MSc BSc (Hons) MCSP
Electrotherapy Modalities for Tendinopathy

Cliff Eaton has spent his career working in professional sport at an elite level. He has been published in internationally recognised Journals on Sport Specific Rehabilitation. Cliff believes in three core skills advocated by the Chartered Society of Physiotherapists: Manual Therapy, Exercise Therapy and Electrotherapy, combined to provide the best care management for patients. Cliff will discuss anecdotal evidence and contemporaneous clinical research to support the use of Shockwave Therapy for Tendinopathies and Neuromuscular Electrical Simulation for ACL Rehab.


FAQs

Which gate is the event?
We will be in the legends room located in the southern stand for this event. I believe best access is via Gate 2.
The security team at the MCG have an attendee list for this event and a contact number for DJO should there be any issues.
What are my transport/parking options for getting to and from the event?
Parking – is available at Melbourne & Olympic park, please click here to access their website and rates.
How can I contact the organiser with any questions?
You can contact us at events.au@djoglobal.com
What's the refund policy?
In the event of cancellation of registration, attendees can receive refunds up to 7 days before your event start date. Please contact events.au@djoglobal.com if you wish to cancel your ticket.