Speed Dating Night at Miranda Bar; Enjoy Singles Events in Melbourne, Friday Evening's Singles Bar Speed Dating
About this event
Friday Night Speed Dating at Miranda Bar Melbourne 🥂
Looking for the Best Speed Dating & Singles Events in Melbourne?
Stop wasting your time with endless Tinder swipes and misleading online chats that go nowhere 🥱
👉 IF WE GO INTO LOCKDOWN - Worst case, I'll simply postpone the event by a week or two. We're a 40 person seated event and I book the entire venue, should we be stuck in a lockdown I'll push the event back (your ticket will still be valid), all details will be updated on this event and you'll receive an email from melbournespeeddatingevents@gmail.com
Stop Being Rejected ❌ Let me introduce you & Easily Meet Fun Attractive Singles in Person 🥂 RSVP & Book your spot now ❤ (most come alone, or invite friend!)
Click here to view all upcoming Melbourne Speed Dating Events
Curious? Watch our Latest Speed Dating Event on YouTube 👇
Single? What is Speed Dating?
Let's face it, Meeting People is Hard 😳
Arranging an online date is time consuming, frustrating and not to mention expensive. And when you finally meet I'm sure you've know within the first minute if there's no vibe only to be stuck with them for hours...
Naturally Meet Singles at our Exclusive Dating Events in Melbourne ❤
Simply come alone (or bring a friend) and I'll greet you with your complimentary drink card! 🥂 There'll be a few minutes to mingle with the others who are also excited to meet like minded singles just like you.
Every 5 Minutes You'll Rotate and Meet Someone Fun & New
I'll assign you a comfortable seating area and companion (enjoy your privacy, I've booked the entire venue.) After an exciting 5min chat you'll be prompted when to move, no stress, no thinking - I'll do it all for you 🙂
Now you're comfortably meeting your next potential match while making new friends - seriously I met my current housemate while speed dating 😅
Stop Being Rejected
The best part is there's no rejection, simply tick your dating card and receive your compatible matches details the next day via email. Let's have fun getting out, RSVP and Book your ticket now while places are still available...
Curious? Click below to view our latest Melbourne Speed Dating YouTube Video 👇👇👇
Want to Easily Meet Someone or Have Fun Making New Friends?
Speed Dating Age Range 24-34yrs ✌ (+/- 1 year is okay)
🥂 Bar opens at 6:30pm November 12th at Miranda Bars bespoke basement lounge on 313 Flinders Lane, Melbourne
❤ We Start Speed Dating at 7pm Sharp & finish before 9pm
✔ That's 2hrs with exhilarating chats, and time to mingle at the bar before and afterwards - enjoy around 15 individual conversations with charming singles
Tired of online dating, or frustrated about the whole having to find someone experience? 💔
EVEN WORSE - Is when my female friends feel the same...
She knows she's a great person, but is sick of the rubbish dates and less then satisfying comments on tinder and other dating sites. 💔
What am I meant to say to the right guys when only the wrong ones approach me? I mean I'm great at talking to friends, but initiating chat with someone new? 😐
No More Boring Questions!
Where do you live? ❌
Do you come here often? 🥱
Where do you work ❌
Let me provide Fun Conversation Starters ✅
What secret have you never told your parents?
What passion/hobby do you have photo's of on your phone?
What would you tell your 15 year old self?
Dress Code,
Gentlemen, let's step it up and wow your dates. Think smart casual and be well groomed. Ladies, you're already beautiful and know what to do. Let's keep it classy guys, I can't wait to meet you!
You've literally got nothing to lose:
At worst you'll have interesting stories, and what if maybe, just maybe you find someone who completes you... (do it!)
RSVP and book your spot Now 🙂
(most come alone, or forward this event to invite a friend)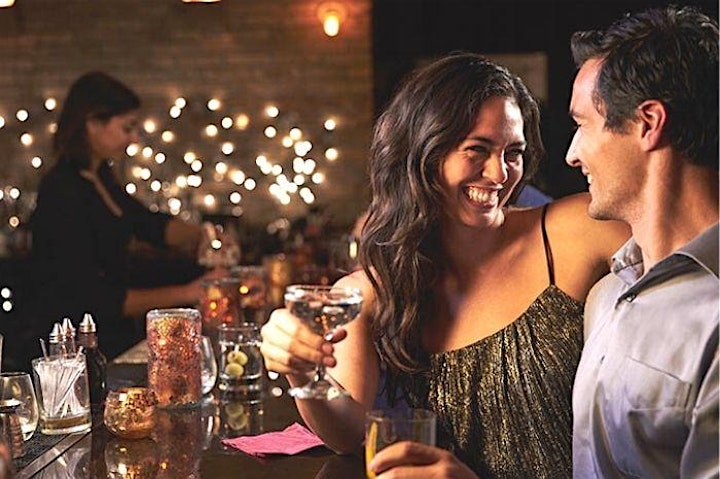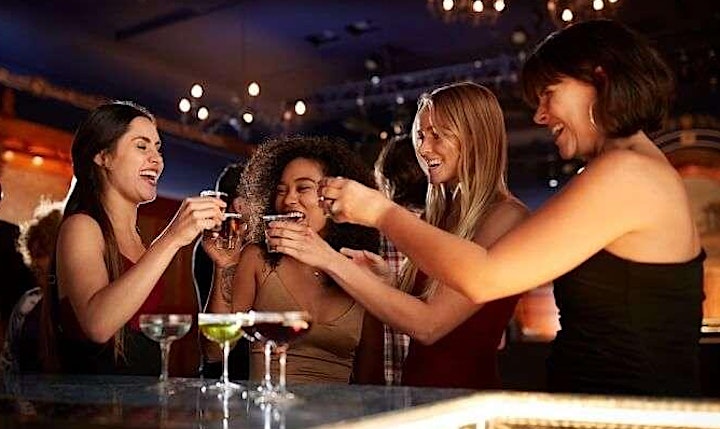 Organiser of Melbourne Speed Dating 24-34years Meetup at Miranda Bar & Lounge Nightclub