Chat face-to-face with a wide range of Exhibitors to gain up-to-date, expert advice on the early years of parenting.
About this event
Doors open 8:30 am – 5 pm with 6 sessions to choose from over the two days.
Covid regulations within Australia mean we now must adhere to strict attendance number requirements. Therefore, we ask that you only register for tickets to one session per day.
ALL ADULTS & CHILDREN ATTENDING WILL REQUIRE A TICKET.
The Pregnancy Babies & Children's Expo is Australia's trusted early parenting event. With over 30 years of experience, it is a must for all new parents. Showcasing BIG brands, BEST prices, special offers and the LATEST innovations, all under one roof.
Enjoy FREE talks and classes from trusted experts, including antenatal education focusing on your Pregnancy, Labour and Birth, car and home safety, preparing for breastfeeding, safe sleeping environments and much more!
Discover all you need to know from bump, to birth and beyond at the Pregnancy, Babies and Children's Expo.
Make sure to download the PBC Expo App before you arrive, to access your ticket, bonus offers, workshops and maps. Search for PBC Expo App in your Apple or Google Play store. PBC Expo will send you instructions and login information in a separate email, 2 weeks before Expo doors open, so keep an eye out.
Look at our Exhibitor Directory to see who will be at our Expo!
With hundreds of brands, be assured you will experience the very best in market!
See you there!
*Note, this is a Covid safe event. Please refer to our website for more details.
Follow us on socials (FACEBOOK and INSTAGRAM) for more great deals, education and to stay up-to-date on Expos.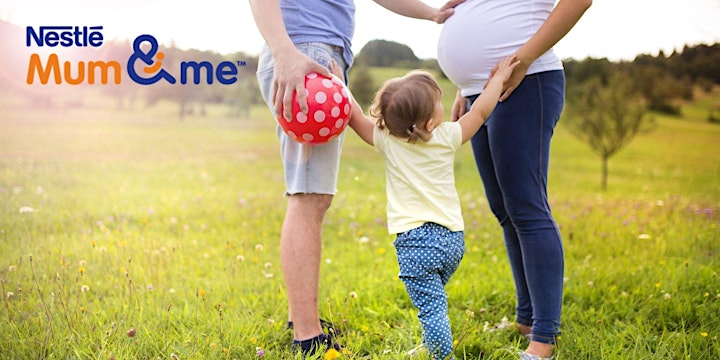 Want to learn more about pregnancy nutrition and receive practical parenting advice?
Nestlé Mum & me offers a free online nutrition program, which provides you with knowledge, practical advice and skills that will help you make the right nutrition and parenting choices.
Sign up and be in the running to WIN A $500 EFTPOS GIFT CARD!
Just tick the opt-in statement in the ticket registration, or visit us at the Mum & me stand on show day.