Description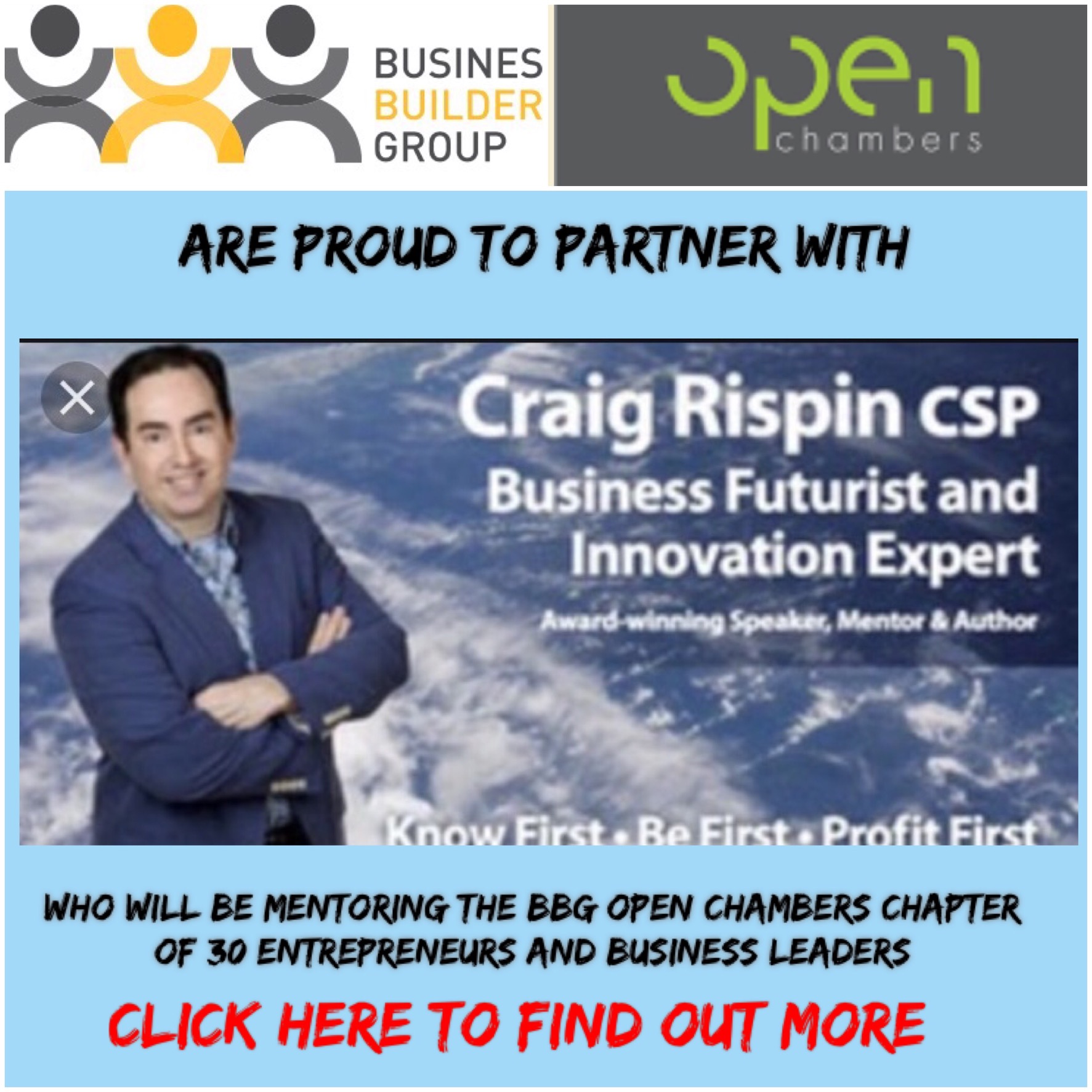 Craig Rispin, - Business Futurist and Innovation Expert, will be facilitating the BBG Open Chambers Forum of 30 Entrepreneurs, Innovators and Business Leaders.
If you'd like to understand the landscape of your future, and generate a steady flow of warm referrals for your business, this could be the answer you've been looking for
Forget about your previous experience of networking and referral groups ... BBG has been designed from the ground up to overcome the challenges that business owners and leaders face in generating new business.

Our unique structure, best-of-breed tools and professional mentoring program will help you to build an army of informed advocates for your business.
Join us as a guest at our BBG Open Chambers Breakfast Briefing and we'll show you how we can help you achieve your growth objectives.

Hurry! Seating is Limited
This meeting is strictly limited to 30 people.
Please click the green button and register today.
We look forward to seeing you there!
Organiser of Melbourne - Open Chambers and BBG Breakfast Briefing
Built by referral marketing specialists, run by professional business development experts and supported by best-of-breed referral tools and training resources; Business Builders Group is re-defining the business growth process.
Each BBG Chapter of 20 - 30 non-competing small business owners and leaders meets once a month at a breakfast forum run by a professional facilitator, where they get to know like and trust one-another in a friendly, high-energy environment.
BBG members own or manage strong cashflow positive businesses and are striving to take their business "to the next level". They are not solo operators struggling to make a profit.
To find out how Business Builders Group can help you achieve your growth objectives, please register to attend one of our monthly Business Forums or a Briefing Session in a location near you
BBG membership is by invitation only and all applications are carefully screened to ensure complementary, non-competing businesses are grouped together.