Description
Want to learn more about laser systems? Laser Learning Sessions allow potential customers to get valuable hands-on time with the lasers, test out your ideas, learn about compatible materials, graphic design software and more!
Every month we will cover a dedicated topic at 9:30am to 10:30am.
Following that one-to-one demonstrations are available throughout the remainder of the day by appointment only.
All events are free of charge, though we do require reservations for individual demonstrations (available after 10:30am) Contact Alfex Laser on 1300 20 15 10 to reserve your time.
Laser Learning Sessions are relaxed and informal opportunities for visitors to come and see a range of laser systems, speak with our experts and ask them anything.
Get hands-on with all types of machines and try out all the latest materials and techniques. In addition, we will also touch on a different Special Topic each month to really help expand your knowledge and give you the confidence to try something new!


Monthly Topics Schedule


February What can you do with Fiber lasers? We'll show you!

March Epilog Laser Spotlight: Come and see the different models.
April Galvo Lasers: What are they about?
June How to make cake toppers and other welded designs in CorelDraw.

July Kern Laser Demo: Large format high powered laser cutting and engraving
August How to engrave cups, mugs, bottles and more
September Colour mapping and how it can save you literally hours!
October See how to quickly create hundreds of plates with variable data without any typing!
November How to mark stainless steel and aluminum with laser marking solutions
---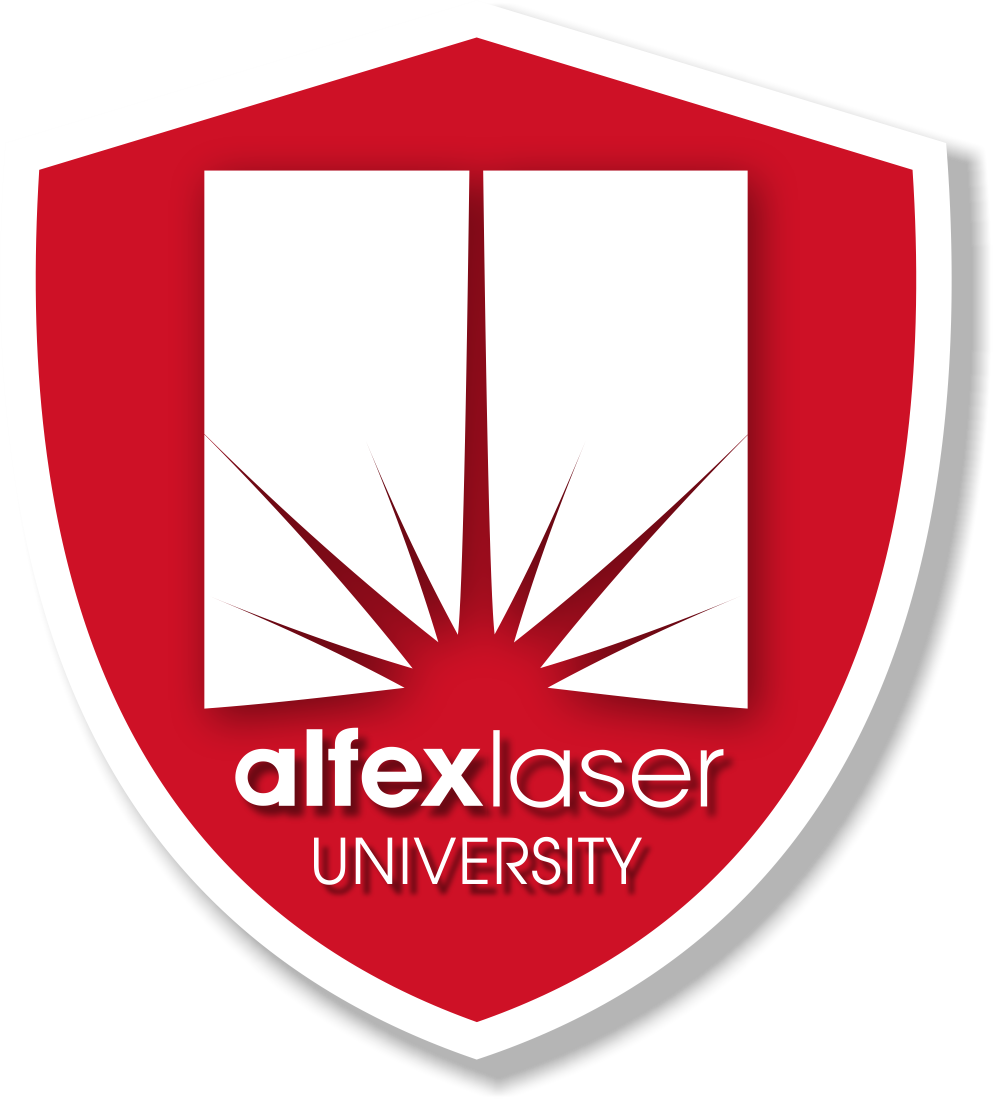 Alfex Laser University was created to:
- Provide those interested in laser system solutions with first hand experience on the different lasers and understand their capabilities
- Help existing laser users get the most of their machine and learn new tips and tricks to grow their business
Our demo room will be open for each event, so you can experience using our machines and our laser experts will be on deck to answer any questions.