Lest celebrate the 'Best Beer Week In The World"
About this event
Good Beer Week is "the best beer week in the world", according to many of the world's leading craft brewers.
(source https://www.goodbeerweek.com.au/about)
On Sunday 16th May, we are going to Celebrate Good Beer Week in Fitzroy with refreshing Beers and delicious BBQ.
Meatsmith's Smokehouse and BBQ is getting ready with fire, teamed up with East Gippsland brewery Sailors Grave's handcrafted, artisanal beers, get ready to enjoy!
What is Good Beer Week?
It's a global Beer festival, made up of numerous different events across Melbourne and Victoria . We are visiting 1 venue for their specific Good Beer Week event.
What you'll pay for tickets?
Entry is free at the venue
You pay for what you drink and eat
At Inspiring Singles, we love to see members happy, and this resonates in everything we do.
Not a member yet? You can join our private Facebook group here
Sip - Eat - Have Fun - Make Friends at this Beer And BBQ event.
Want to join us? Please get your free tickets now 😀
PS: We'll meet at the Meatsmith. Please try to be there on time.
Look forward to meeting you there.
Hey, don't forget, we are on Facebook, you can join us here or give us a like on our Facebook page here :-)
Cheers,
Founder | Connections & Empowerment Coach | Event Organiser
-COVID Safety - Carry a mask with you at all times, and please don't attend if you have COVID like symptoms.
-Please Drink Responsibly
-By joining the event, you agree to this Liability Waiver here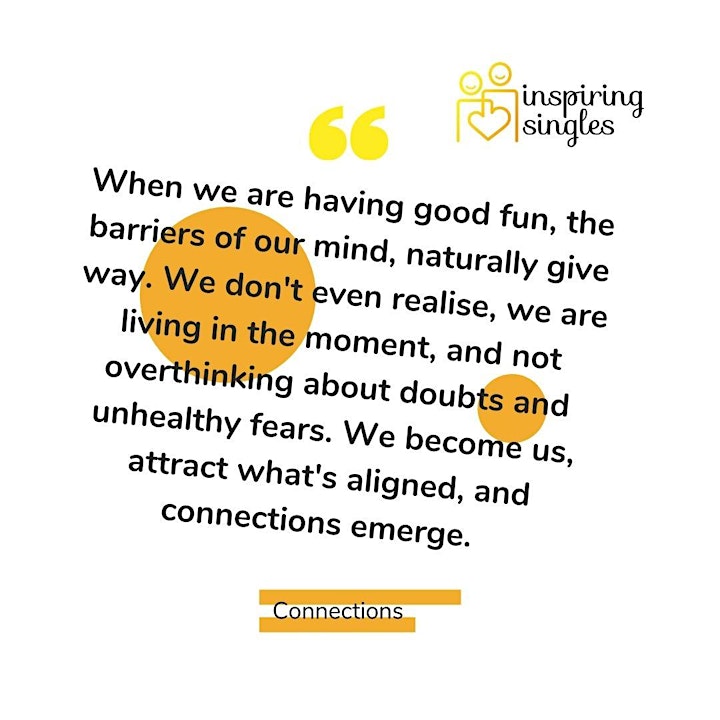 Organiser of Melbourne Good Beer Week | Sip - Eat - Live
Inspiring Singles Founder, Coach, and Mentor.
Passionate about supporting singles to build genuine love connections through empowerment.
There are two main reasons why I organise events for you online and offline
To build connections through similar interests of food, tours, socialising, travel, and more. Connections that may turn into beautiful friendships, an amazing romance, meaningful relationship, or more.
To build empowerment through self-belief and confidence by coaching, mentoring, workshops, and more. Empowerment that may help you to come out of the cage of unhappiness so you can start living a fullfilling and happy life.
For support in the areas above, you can contact me here