Location
The Timber Yard
351 Plummer Street
Port Melbourne, VIC 3207
Australia
Refund policy
Refunds up to 30 days before event
MEET 55 AUSSIE CRAFT GIN MAGIC-MAKERS. WE SUPPORT THE TASTY LITTLE GUYS AND NOT THE INTERNATIONAL COMPANIES - WE ARE THE BOUTIQUE GIN GUYS.
About this event
SESSION DAYS AND TIMES
FRIDAY 17 MARCH 5PM-8.30PM
SATURDAY 18 MARCH 12PM-3.30PM
SATURDAY 18 MARCH 5PM-8.30PM
SUNDAY 19 MARCH 12PM-3.30PM
TUTORED TASTINGS DETAILS BELOW Navy/Contemporary/Sloe/Flavoured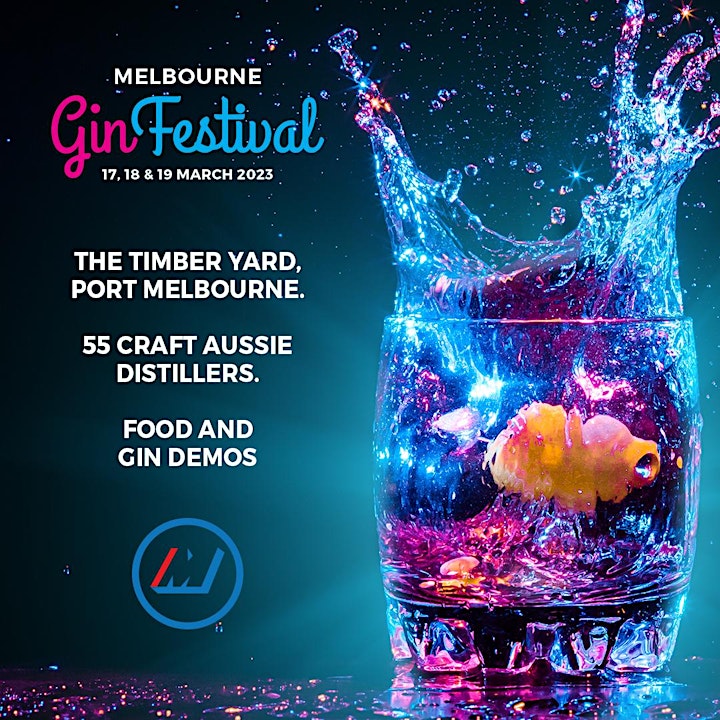 The romantic Timber Yard is a Melbourne Hidden Secret - the perfect setting for a friendly, tasty, Gin Festival. Tutored tastings and free 10 minute food and gin demos announced on the day.
Your ticket gives you unlimited (within sensible limits) G&Ts, Tonic, Soda Water, a tote bag, a souvenir glass and 55 Aussie craft distillers to chat to. Hear their production secrets and buy their bottles for take home.
Food Trucks and Schibello Coffee will be a tasty feature to add to the enjoyment of the G&Ts.
All gin is available for take-home purchases.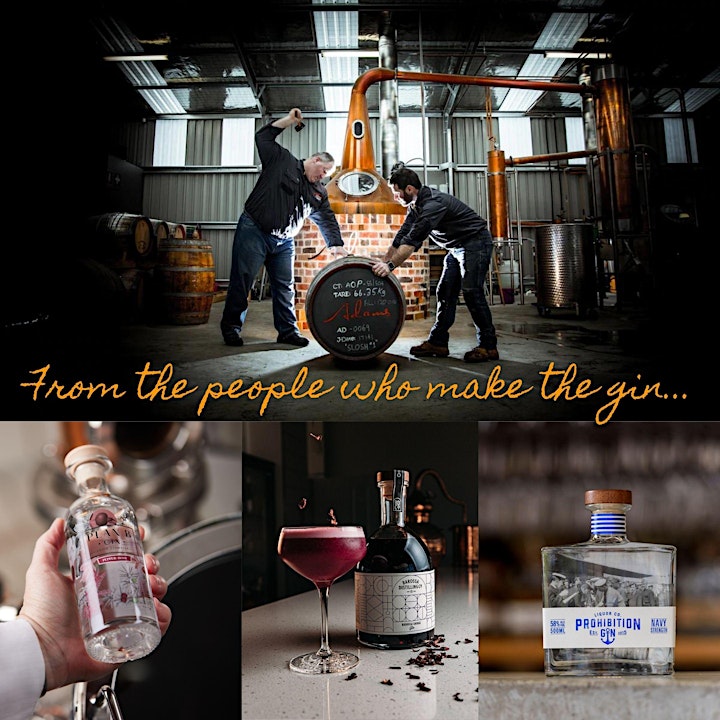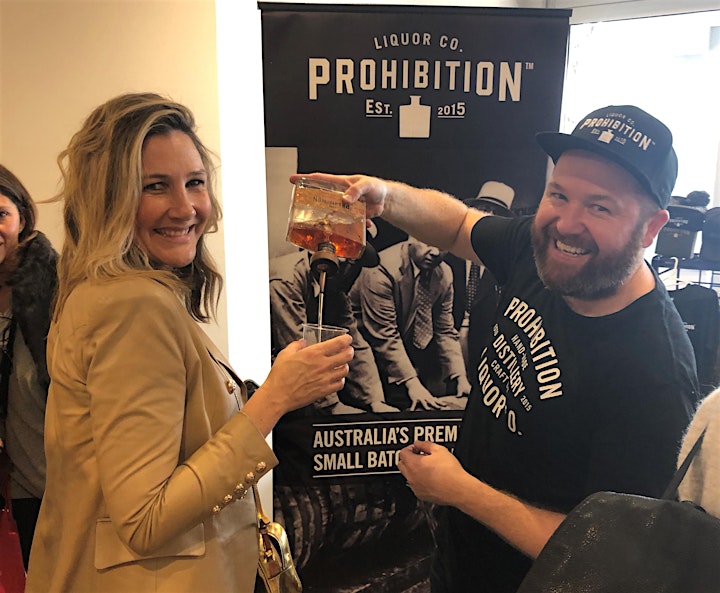 TUTORED TASTINGS Now selling.
45 Minute private session then join the large tasting session.
Ready for a 45 minute, tasty, fun-filled session in a private tasting room? Your ticket includes real live distillers, tapas, a G&T AND ENTRY INTO THE NEXT 3 ½ HOUR GENERA L GIN FESTIVAL SESSION? Jump on to Tickets for a bargain.
What is a Navy Gin? 4.15pm Friday - 8.30pm Prohibition Liquor Co (South Australia) $110
Based in Adelaide, this award-winning gin company will take a dive into the Navy Gin category during a turbo charged taste and learn session. This 58% alcohol gin complements the rough seas, celebrating the juniper-based spirit's naval heritage. Want to know more and meet this entertaining team headed up by Wes' the gin magician? Now join the crowd in the big tasting room.
Contemporary Gin Means? 11.15am Saturday - 3.30pm Plan B Distillery (Tasmania) $110
Distillers named Tash and Fuzz tell you immediately you are in for a fun 'gin' ride.
Pepper-Rose is one of their gold-medal Contemporary Australian gins. Expect the unexpected and enjoy this delicious gin neat or with a Long Rays mixer – your choice! So what makes it Contemporary? That's for us to know and you to discover! Now join the crowd in the big tasting room.
Just How Sloe is a Sloe Gin? 4.15pm Saturday - 8.30pm Adams Distillery (Tasmania) $110
The two distillers (both named Adam – true!) will invite you into their world of infused berries which have been steeped for six months then placed in lightly toasted and charred ex Pinot Noir casks to age and mature to perfection. Also true! The results are a sweet, viscous, complex and smooth gin. How can you not be totally interested? Now join the crowd in the big tasting room.
What's all the fuss about Flavoured Gins? 11.15am Sunday - 3.30pm Barossa Distilling Co – you know where that is! $110
This Shiraz Gin is produced just once a year from the same super intense shiraz grapes that are revered across the globe. Silky-smooth with an inky depth and incredible richness – truly a Spirit of Barossa. Learn how flavour is created and refined in the production of gin through maceration techniques whilst enjoying this delightful drop with the Barossa Distilling team. Now join the crowd in the big tasting room.