Location
Australian Volunteers International
88-90 Kerr St
Fitzroy, Victoria 3065
Australia
Description
Melbourne Development Circle is bringing together community and international development professionals, students, the social enterprise community and the "development-curious" for a full-day event this October. Join us for the first ever #devunconf — an informal, day-long, participant-driven event where attendees determine all topics and sessions.
Your voice, your passions, and the ability to vote with your feet!
On Saturday 5 October at Australian Volunteers International, with support from Friends of AVI and our Event Partners (below), attendees are invited to speak, present or share their work at the #devunconf by signing up their ideas to the schedule.
Participants select a session to attend or start a break-out discussion group of their own -- this event is designed to empower our amazing community and facilitate skillsharing and collaboration around ideas in community and international development.
At the start of the day participants get to nominate if they wish to present, and the schedule gets written up on a giant grid that becomes the guide for what you may wish to see. There are six timeslots for sessions, with each session being 25 minutes, and as to how many sessions are in each time slot, that's up to the amount of people who put their hand up on the day!
Throughout the day, participants will take part in different sessions that will include: workshops, presentations, round-table discussions, how-tos, with early registrations covering:
#expand How to develop a career within the humanitarian sector
#learn Disaster response and development programming, how do they relate and why are they separated?
#discover The Ubuntu Project: creating connections and sharing stories stories that may not usually be told from people who may not usually have the opportunity to be heard
#hear About Bottle for Botol, a new program promoting environmental education between Australian and Indonesian schools
#learn What is the PACTAM (Pacific Technical Assistance Mechanism) program all about? And how does it contribute to building capacity across the Pacific region?
#learn Drawing from an appreciation of customary practice, learn how one agency is 're-imagining' Development in Timor-Leste
#learn The benefits of well-structured program assessments, including monitoring and evaluations, and how to achieve genuine community participation.
#participate Rapid 'red flag' generation for new projects - identifying key weaknesses and risks during project ideation
**Your ticket includes lunch, coffee, tea, snacks and networking drinks!**
Do you have a discussion topic or workshop you'd like to organise? A how-to or project case study you'd like to share? If yes, then we want YOU to sign up for @TheDevCircle Melbourne Unconference!
When you register, please nominate if you wish to be a speaker on the day
Complimentary drinks will be served at the venue from 4pm-5pm to wind up the day
Join the conversation now: http://developmentcircle.org/2013/09/09/development-unconference/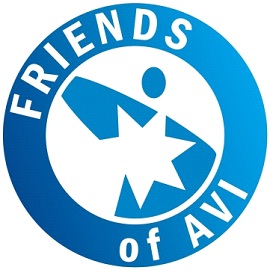 We are running this event in partnership with Friends of AVI
.
Join Friends of AVI for FREE and receive a $10 discount on this event + other great benefits. Anyone can join! Link: http://www.australianvolunteers.com/friends-signup.aspx
Supported by

Melbourne Development Circle is proud to be supported by bankmecu - Australia's first customer owned responsible bank. Visit bankmecu.com.au
Event Partners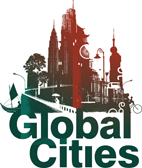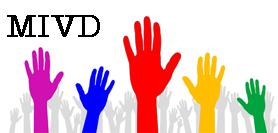 Disclaimer: If you select the Friends of AVI ticket type but are not a registered member, you will be asked to pay $10 cash on the door. Thank you!