Description
You're invited to join a free panel discussion led by Dr. Simon Wilkins, the Director and Co-Founder of Translating Research at Melbourne (TRaM), as the panel discuss how research innovation can drive global impact and outcomes.

In this conversation, the panellists will explore why the collaborative process involving university research commercialisation pathways, industry engagement and investment can expedite and enhance research impact. The integration of deep technology initiatives will drive the business economy of the future and heighten output of innovative, research-based solutions to the world's greatest problems.

This is the second of the Melbourne Connect Monthly Breakfast Series, designed to delve into a range of topics on innovation, and connect a diverse mix of thought leaders in leading industry, government, university, and the innovation community to encourage collaboration.
Melbourne Connect is creating a connected innovation ecosystem by co-locating industry, research, talent and entrepreneurs, establishing Melbourne as a global innovation destination. Led by the University of Melbourne, in partnership with a consortium led by Lendlease, the people, place and program at Melbourne Connect is designed to foster the type of collaboration that can expedite and amplify innovation for our future challenges and contribute to greater wellbeing of societies globally.
TRaM will be located at Melbourne Connect, contributing to the precinct's immersive culture of entrepreneurship. Melbourne Connect is a key location in the Melbourne Innovation Districts (MID) partnership between University of Melbourne, City of Melbourne and RMIT University, to develop urban innovations in Melbourne, for the benefit of the whole city.

Presentation commences 8.20am, networking to follow from 9.00am.
Breakfast provided.



MEET OUR SPEAKERS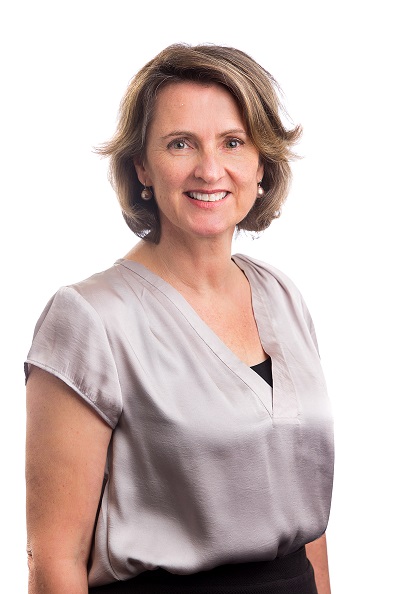 Linda Peterson, Chief Operating Officer and Company Secretary, BioCurate Pty Ltd.
Linda Peterson is Chief Operating Officer and Company Secretary of BioCurate Pty Ltd, a joint initiative between Monash University and the University of Melbourne, with support from the Victorian State Government. She is responsible for leading and managing all aspects of the initial establishment, independent operations and governance of the company and, as part of the Executive team, to deliver on the Company's goals – to improve the understanding of translational research and to grow the level and speed of successful translation and commercialisation of early drug discoveries.
Linda has greater than 25 years' experience across the academic, translational research, start-up and commercial life sciences sector and has held positions in medical research, R&D, executive and business management, and C-Suite executive leadership.
Prior to joining BioCurate, she was the Executive Manager of Bionics Institute and CEO of Bionic Enterprises with senior responsibility for establishing and managing new programs that leverage the technology and science underpinning Australia's highly-successful multi-channel cochlear implant (bionic ear). Together with her senior technical and clinical colleagues, she was instrumental in establishing translational programs aimed at developing a range of electrically active, implantable medical bionic devices aimed at replacing impaired senses such as hearing or vision and treat neurological and psychiatric disorders including epilepsy, Parkinson's Disease, stroke, dystonia, essential tremor, severe depression and obsessive compulsive disorder.
Linda's particular business and organisational strengths are working at the interface of science and business, building strong, collaborative partnerships, and leading and managing cross functional teams to achieve impact for patients and the further development of the biomedical industry.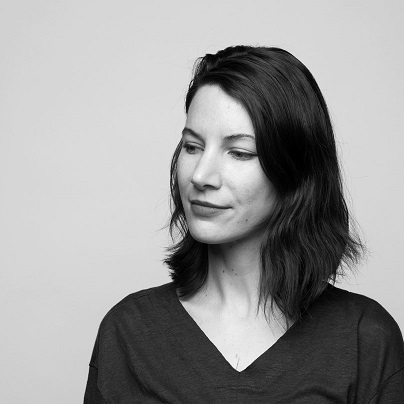 Bree Trevena, Research Manager, Arup Foresight, Research + Innovation
Bree is the research manager at Arup Foresight, Research + Innovation- leading the Arup Australasian research program alongside a core team delivering a collaborative research agenda with industry, academic and government partners.
Arup Research concentrates on creating new knowledge in three trends emerging across the built environment:

1/ Complex city systems. In an increasingly interconnected world we need to think socially, technically and environmentally. This also means considering transport, water, waste and energy considered alongside one another when designing complete solutions.

2/ Evidence + Perception. New data streams have made it easier to quantify and qualify the way we perceive our environment. At the same time, it's becoming ever more important to evaluate how we gather, store and use this data.

3/ Age of Augmentation. Machine learning, robotics, and automation have given us the tools to produce higher quality designs in a way that's faster, cheaper, and produces less waste along the way. What does this mean for our collective physical and intellectual capacities moving forward?

Arup are designing for the next decade and showcase their output online via https://research.arup.io/
In her many years of working within Creative Victoria in charge of the strategic infrastructure development of Victoria's creative facilities, Bree has been instrumental in developing innovative strategies for creative incubators around town – from the arts precinct in Southbank and Collingwood Arts Precinct on the site of the former Collingwood TAFE, to the smaller-scale experimental hubs of ACMI X and Testing Grounds.
Bree is currently undertaking a PhD at University of Melbourne entailing a Research Unit in Public Cultures in the School of Culture and Communications, focussed on complex system dynamics and policy across urban creative redevelopment strategies.

MEET OUR MODERATOR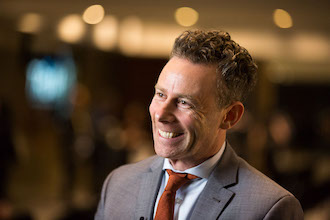 Dr Simon Wilkins, Director, Translating Research at Melbourne (TRaM)
Dr Simon Wilkins is Director and Co-founder of Translating Research at Melbourne (TRaM), an initiative of the Melbourne Entrepreneurial Centre at the University of Melbourne. TRaM is a cohort-based, experiential program to develop the entrepreneurial capability and practical business skills of researchers to maximise their commercial impact.
Simon previously led Innovation Development for the University's Carlton Connect Initiative (now known as Melbourne Connect), within the Vice-Principal, Enterprise Portfolio. The Innovation Development approach focused on network development, fostering key partnerships, large-scale bid development and growing the capability of researchers to engage externally. Simon was also previously acting Centre Director for the University of Melbourne EU Centre on Shared Complex Challenges.
Simon's passion is accelerating research impact. He is an official Lean Launchpad™ Educator and has a background in business development with several early stage high growth biotechnology companies in Europe and the US as well as over 8 years' experience in research commercialisation, working for both the University of Queensland and the University of Melbourne. Simon previously also worked in management consulting focused on strategy development at the intersection of industry, research and government.
Simon holds a BSc (Hons), from Monash University, a graduate certificate in applied finance, and a PhD in developmental genetics from The University of Queensland.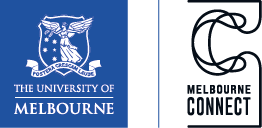 In partnership with: