Description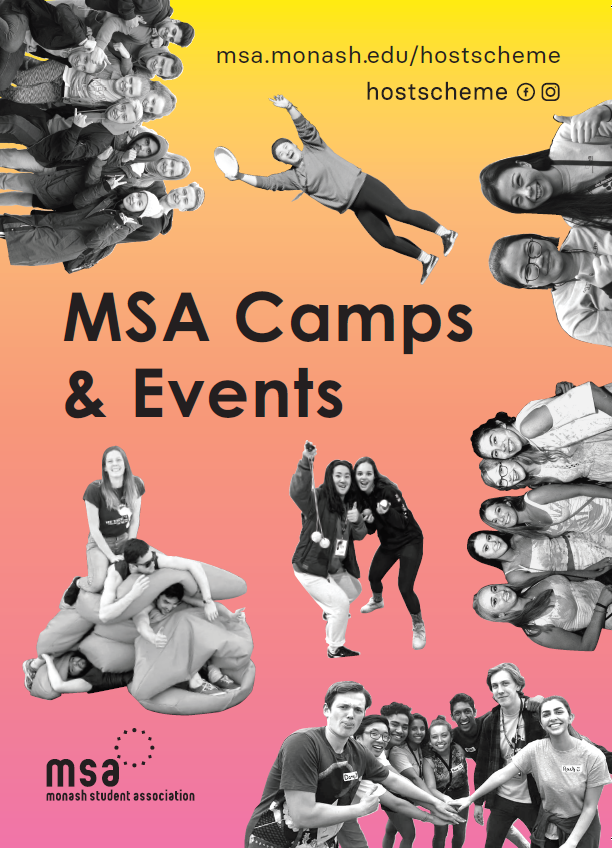 Date: Sunday 24th of February
Free Event
Address: 3 Boathouse Dr, Melbourne VIC 3004
Parking: Park along St Kilda Road and surrounding Streets
Public Transport: Take any train line that heads to Flinders Street Station
Things to bring:
Feel free to bring picnic blankets, food and non-alcoholic drinks.
About MSA O-Functions
MSA O-functions provide new students with an opportunity to meet other new students from their area prior to their first day on campus.
Functions are a fun, inexpensive and accessible way of meeting new people in their area who they may never have bumped into otherwise.
About Alexandra Picnic Function
Come down and join us. We have every type of cake your heart desires, sandwiches, drinks, multiple games and we might even teach you a few circus tricks.
We hope to see you there!
Event Organiser:
Della Zhang
T: 0470129397
E: dzha0016@student.monash.edu
Emily Klahm
Still Attending? Bringing Friends? Let Della Zhang and Emily Klahm know by 19/07/2018
T: 0468518990