Description
Meisner Melbourne presents
MEISNER SUMMER INTENSIVE
What is The Meisner Technique?
The Meisner Technique was originally developed for actors by world renowned acting coach Sanford Meisner. Meisner wanted to create exercises for his actors to be able to listen and respond truthfully in the moment. Even though these exercises are the building blocks actors use to open their instrument and come alive in a scene, people from all walks of life can benefit from this work.
The exercises invite you to integrate the mind, body, voice and spirit.
The Meisner Technique will help you to listen with your full body, speak with truth, power and integrity, connect to your authentic impulses, be more alive and present in everything you do by connecting to more parts of yourself that may have been repressed in todays society.
THE MEISNER SUMMER INTENSIVE
The Meisner Summer Intensive will run from Monday 19th of January to Friday 23rd of January from 10am to 5.30pm.
Each lesson will begin with exercises to connect you to the truth of your body. These exercises include work from The Alexander Technique, Voice Dialogue, Connected Movement (similar to 5 Rhythms) and Committed Impulse.
After opening the instrument, each class will look at a different aspect of The Meisner Technique. These exercises will include Meisner's famous exercises - Repetition, Physical Activities, Knock on the Door and Emotional Preparation.
If you are a performer you are also free to bring in a monologue or song to workshop in an exercise on the last day. If you are a presenter, entrepreneur or teacher of any kind you will also have an opportunity to workshop your material using the foundation of the technique.
The benefit of doing this work in an intensive, is that the armor drops quickly and you are free to go deep into the work. Compared to if you are training in a once a week class environment. The transformation you will see in your personal and work life will be massive by committing to your personal development for an intense period.
It also invites interstate and overseas performers to work with Clare.
We only hold these intensives in January, so if this is something you would like to participate in please book in as soon as possible as places go quickly.
INVESTMENT
Cost - $1497 ($200 deposit to secure your spot)
Early Bird - $997 by 7th of January.
All performers also get a bonus VIP ticket to Branding and Marketing the Performer valued at $497. A weekend workshop on 17
th and 18th January
. Information at the link below:
To purchase your ticket please put your deposit or early bird payment into the Meisner Melbourne account
Meisner Melbourne
BSB - 033057
Account Number - 370134
WORKING WITH CLARE ELIZABETH DEA
Clare Elizabeth Dea has been the Creative Director of Meisner Melbourne for the past 4 years. Nominated for Telstra Business Woman of the Year in 2013. Her passion is to connect people with the truth of their body and help them transform their life by giving them tools to integrate the mind, body, voice and spirit. Clare has worked as an actor, singer and dancer in the entertainment industry all around the world for 16 years. However, nothing has been more fulfilling for her than studying The Meisner Technique full time in London and then sharing it with her students in Melbourne.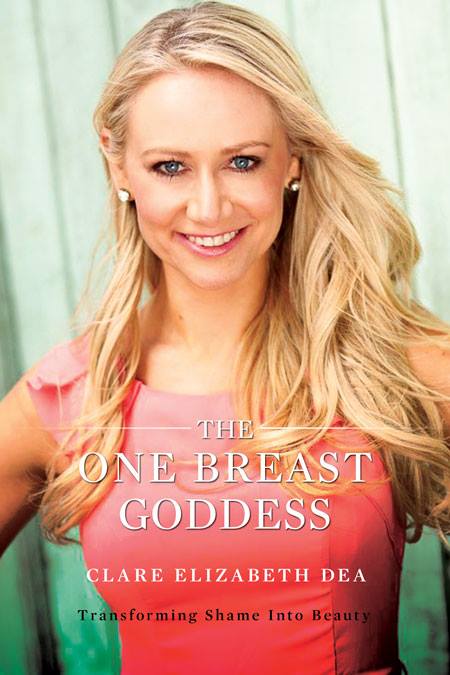 In 2014, Clare was the Host on new talk show The Actors Process and also had her first book published 'The One Breast Goddess' - Transforming Shame into Beauty. She looks forward to working with you.
"Clare helped me see who I truly was meant to become and am. I had it all planned out – house, relationship, career – what I thought I 'should' have. Then Clare came along and I went deep into my truth – I found my true calling, I found my life purpose through working with her! I never realized how closed off to my feelings and emotions I was. I have learnt to love the differences in others because I can see myself in them. I have learnt I have permission to have emotions. I have permission to be 100% authentic and embrace ALL OF ME. If you're ready to change your life and invite in everything you have ever wanted for your life you will chose to work with Clare. I don't have to sell her to you, your heart will know that you're 'meant to be here."
Alysha Kent
Actress
"Clare Dea has an amazing depth of knowledge, passion and heart. If you want someone to care for you more than your own parents, family and friends combined, and someone to invest in you as an actor but more so as a human being with a beating heart and a story to tell, Clare Dea is your woman. She has a no bullshit approach which forces you to stare down your demons and accept them. Her quote "I created this" teaches you to own your issues so that you can be empowered to change them. Clare's approach to acting is like none that I have ever come across in my years of training. Being able to identify your life habits that become your acting habits and change both of them for the better. Clare is a force to be reckoned with and I would spend my last dollar for 1 minute with this very talented, inspiring, knowledgeable lady. She is the gift that keeps on giving and I will be by her side singing her praises and calling her mobile for the rest of our human lives.. and then perhaps stalk her in the next ."
Matt Coleman
Actor/Acting Coach
"After working with Clare, I landed a role on Home and Away, a commercial, a lead role in an Independent film and an ongoing role on Wentworth. Before working with Clare, I had a list of fears relating to performing and I felt really lost, I had a burning passion for acting and I didn't know how to fulfil it. The skills I have now not only apply to my performing but to my life. I am more grounded, present, in touch with my emotions and I am more alive. I am able to able to face my fears and challenges, break down scripts and create freely. My dream is to move people and inspire people and take them on a journey through story telling. With the skills I now have I am closer to achieving my dream, because I am more connected to myself and I am able to connect to the audience. I would recommend Clare because it doesn't matter where you are on your journey she can help you. We are all unique and Clare's approach to acting suits all individuals. For me personally she taught me how to put myself back together and relight my spark."
Georgia Chara
Series Regular - Wentworth
"I have long said Clare creates better people – let alone better actors – cause I've seen it happen before my eyes. I first trained with Clare in 2011 and it was transformational…and the longer I train with her the greater the shift – personally and creatively. She is the guru to us, but what makes Clare's training truly unique is it IS the bridge between being stuck in limiting patterns and unconscious blocks AND arriving in your creative potential. She bridges the personal healing process to creating authentic, truthful performance. And the highlight of our week is going to class… She is truly devoted to transforming and tuning your instrument to the demands of being a working actor or creative artist. I've witnessed it, I've felt it. I've lived it. Clare truly is carrying on Meisner's legacy and with her help it has the power to shift the paradigm for humanity."
Jean-Paul D'Aubbonnett
Singer/Actor
"Before I began working with Clare I was committed to and passionate about my career as an actor but I was emotionally blocked as a person. Like most people I had walls and protectors up that were stopping me from embracing and loving all of myself and showing the world all the gifts that I have to offer. I have only been working with Clare for 7 months but in that time I have become more aware of the fear and protectors I have inside of me. Clare has taught me how to value my protectors without giving them too much power. At the same time she has taught me how to embrace parts of myself that I never even knew I had. Embracing all parts of yourself is a lifelong process but under Clare's guidance I have started the journey and am filled with a level of excitement, passion and self-love that has been missing from my life."
"My first interactions with Clare were on a business level during the early days of developing for The Actors Process – I was to develop the opening musical theme. Fast forward almost 12 months and I consider Clare one of my closest friends, and amongst my most valuable creative colleagues. Her words inspire, challenge and amaze on a regular basis, both inside the classroom and in general conversation. I can confidently say that her influence has been the biggest guiding hand for me during an incredible time of personal growth and transformation, and I have nothing but the utmost love and gratitude for her and what she does."
Chris O'Neill
Frostfire Audio