Mega Challenge the Funder — Learn how to raise capital for your business!
What would 2021 look like after you have secured the capital you need to grow and scale your business?
About this event
After the challenges Covid-19 has presented in the last 18 months, many entrepreneurs have taken the opportunity to create and build promising new businesses. Now is the time to move up a gear and head towards growth and success.
If you're asking these key questions:
What it takes to get funded
What stage deals most often fall over
What it is investors are actually looking for
What the difference between private equity, venture capital, angel investors and the role each of the plays in the funding ecosystem
How to successfully look after capital and funding at each of the growth stages of your business
You need to be at Mega Challenge the Funder!
Learn from the investors and experts who get entrepreneurs and business owners just like you funded.
The Mega Challenge the Funder is your chance to meet the people who actually decide the fate of your funding and find out what are the right next steps for you to take to get your funding requirements filled - whether it's $50,000 or $5 million you need to grow a small business into a bigger business or into an empire.
In addition to meeting the speakers and panelists, this will be a great opportunity to network amongst like-minded individuals as the event will be filled with founders and professionals like yourself from a range of industries - all looking to fund, expand and grow their businesses.
Join Mega Challenge the Funder and take your next step toward being funded.
Three–Part Agenda:
Presentation and Discussion
Hear from real-world investors what makes them invest, and what makes them say "no".
Learn from entrepreneurs who have already received funding
Understand where most deals fall over
Learn the little known behind the scenes strategies to get funded
Open Q&A
This is where the real fun is. Come loaded with your very best questions. And fire away. At previous Challenge events there have been so many incisive questions and brutally honest answers people hang around for hours after the conclusion of the formal part of the event
Networking
Don't forget the room is full of owners and founders with high growth businesses just like yours. They are people who are going places and are keen to get there sooner.
And importantly the room has a large number of investors too. People have been funded after previous events (!)
Want to grow your business but lack the funding?
Boost your business in 2021... with other people's money
Bring your toughest questions
Accept the funding journey is tough for most and requires contacts, meticulous work and perseverance
Start the creation of the roadmap for how you get to "funded!"
Make the right connections to start getting your funding organised.
Compare to your peers and get an honest assessment of how your chances stack up
It's going to be your turn to rise above the rest and see your business take the market by storm after this highly interactive event.
Who is this event for? 
Entrepreneurs looking to get their business off the ground
Small business owners looking for growth capital
Startups looking for investors
Established businesses looking to fund new growth
High-growth businesses strapped for cash through expansion
Business owners looking to expand and grow interstate or internationally
Executives looking for growth funding for the next stage of enterprise growth
Owners looking to leverage technology, inventions and the like for their next growth phase
Companies with significant development costs or R&D
Director / Manager in various areas
Strategy / Business Growth executive
Senior Consultant / Advisor
Financial Controller / CFO / Accountant
Board Members
FAQs
How much is the event?
General admission is free, however, to gain access to the our premium Workshop and/or 1:1 sessions, a fee is required and a spot is reserved.
How to I book a 1:1 session with an expert?
The 1:1 tickets can be found when you proceed to 'Register' for the event.
What is the refund policy?
You can cancel your booking up to 3 business days before an event and your ticket will be fully refunded. This is to ensure that others have the opporutnity to book a spot in a 1:1 and/or workshop session.
How will I gain access to the event?
You will be provided with a unique code to access this virtual event.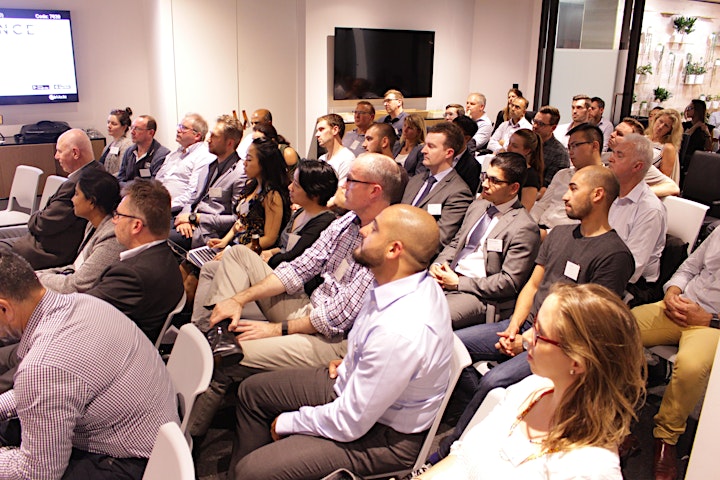 Organiser of Mega Challenge the Funder — Learn how to raise capital for your business!
Catapult helps business owners grow to success. Through our unique 7-step model, backed by 20 years of road-testing, and fitted with a crew of highly experienced super-coaches who are keen to think outside the box... nothing is left to chance. We take you from getting Ready to Launch, through growing and scaling, increasing revenue and improving profits through significant capital raises and beyond. 
Catapult also helps investors find investible opportunities that have been selected and matured by us to deliver the highest possible returns to investors.
We work with a strong set of collaboration partners like include Hicksons, Armstrong Dawson, Tank Stream Labs, AWS and many others, along with investors, investment funds, boutique banks and overseas funds managers and investors.