About this Event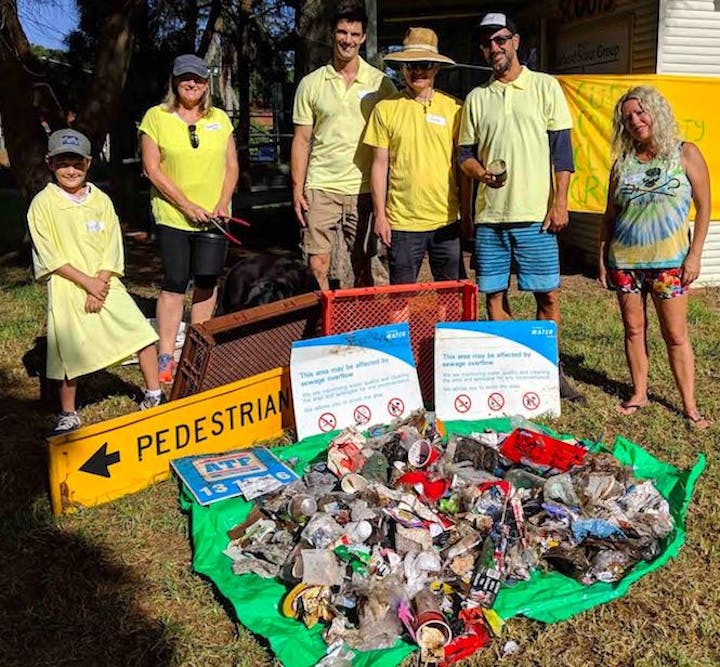 Join the Curly Community Clean-up Crew to help make Greendale Creek, Curl Curl Lagoon, John Fisher Park and Curl Curl Beach a cleaner place by removing discarded plastic and pollution.
Location, Time & Dates
Sue & Ralph Ranger Scout Hall, 43 Stirgess Ave, Curl Curl NSW 2096, Australia
8:00 am – 10:00 am
Sat 9th Feb 19
Sat 2nd Mar 19
Sat 20th Apr 19
Sat 18th May 19
Sat 8th Jun 19
Sat 6th Jul 19
Sat 10th Aug 19
Sat 7th Sep 19
Sat 26th Oct 19
Sat 14th Dec 19
Sat 23rd Nov 19
About the Event
c2source - Curly Community Clean-up Crew (CCCC) Is a group of people from the Brookvale, Dee Why, Curl Curl & Freshwater area or the catchment of Curl Curl Lagoon and Greendale Creek.
We are planning on having a clean-up after 'Park Run' and before other sport starts. Meet at the Sue & Ralph Ranger Scout Hall in Curl Curl and please invite your friends & family to come along too.
Greendale Creek rises in the hill behind the 'Brickworks' in Brookvale as shown below, goes underground before it gets to St Augustine's school, continuing under Brookvale Oval. Passing under Pittwater and Windborne roads briefly re-emerging briefly by Curl Curl/Brookvale Scout Hall. Going under Windborne Estate the creek reappears just before Harbord Road it then runs through John Fisher Park and flows into Curl Curl Lagoon.
Register at www.66-secondchallenge.com/event
Bring: hat, gloves, bag/bucket to put your rubbish, covered shoes a YELLOW Shirt and a friend.
Sponsored by the 66 Second Challenge - Inspired by The Northern Beaches Clean-up Crew