Come spend some time with Whiskey, Pepper and their friends (one ticket per person)
About this event
Bates Farm is a local family venue on the south side of Brisbane with horses, chickens and guinea pigs and many more ready for cuddles and fun. We have baby Alpacas coming soon and many more animals part of our farm.
Research has shown that people felt more relaxed, less anxious and less lonely when holding or petting an animal. They also experienced a normal heart rate, blood pressure and reduce depression. Of this peace comes from the occasional visit with an animal why not come and visit our furry friends.
We are a local family that has experienced the benefits of spending time with animals whether it is grooming, feeding, patting or just watching these beautiful animals on our landscaped property. We want to share that experience with the public so they can experience it too. We encourage parents to take time out and relax as well, our facilities include many areas to rest and relax with our loving animals. Come and wind own while the kids feed, groom, learn and spend time with Whiskey, Pepper and the resat of the gang.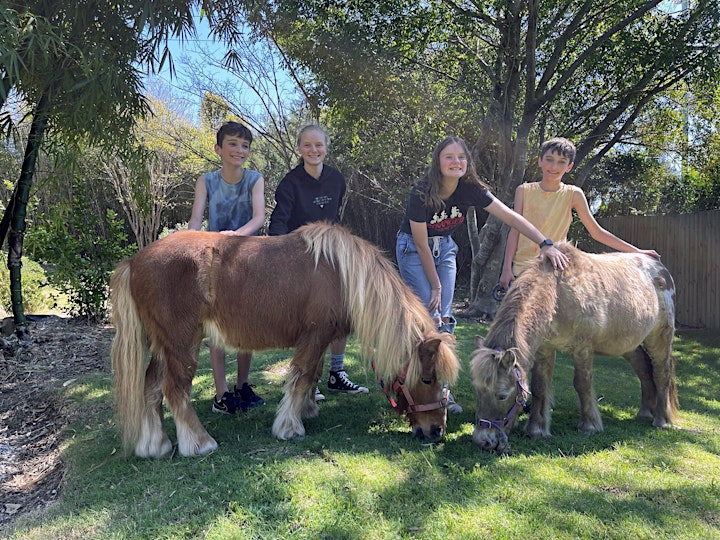 Organiser of Meet Whiskey, Pepper and friends (Afternoon Session)