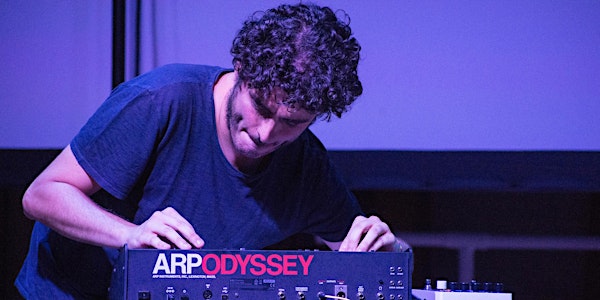 MEET THE PROS | Simone Faraci: Electronic Music Performance Beyond Clubbing
Simone Faraci discusses being an artist & performer and the experimental electronic music scene.
About this event
MEET THE PROS | SIMONE FARACI: Electronic music performance beyond clubbing
in collaboration with MINUS, improvisation collective
Electronic music performance has a long history and a large number of different practices all over the world.
In this masterclass Simone Faraci will go through his experience as an electronic music performer and sound artist, exploring the vast possibilities of working with electronic music.
After a short live performance with another member of his electronic improvisation collective Minus, he will discuss the technical aspects of building a set for a performance and the electronic musical instruments as expressive tools.
ABOUT THE ARTIST:
Simone Faraci is a musician and sound artist based in Bologna, Italy. His work so far has been oriented towards improvisation, music for theater and contemporary dance, acousmatic music, soundscapes and didactics. As an improviser he performed, among others, with Francesco Giomi and Alvin Curran. He is currently developing his research on electroacoustic improvisation with MINUS, a collective based in Bologna of which he is a founding member. He has released 3 albums with Minus and a solo album. He is coordinator of the educational activities for Tempo Reale.
Register to receive the event Zoom link.
The event is an initiative of SAE Institute Amsterdam.