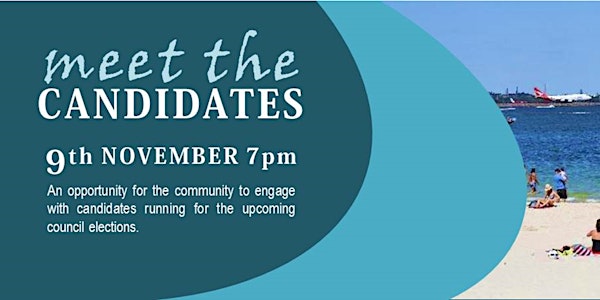 Event Information
Location
St George Motor Boat Club
2 Wellington Street
Sans Souci, NSW 2219
Australia
Meet the candidates running for election in this years Bayside Council LGA
About this event
Meet the Candidates - Bayside Council Election
This community organised forum provides an opportunity to hear from candidates running in this year's Bayside Council election.
Campaigning has been difficult for candidates because of the lockdown. This forum will be one of the few opportunities before the December 4 election where you will be able to interact with candidates. The forum will include a Q & A.
Which topics are you interested in learning more about before the election ? What questions do you have for candidates ? Come along and hear from candidates before the local council election on Saturday 4 December.
All political parties and independent candidates have been invited to participate.
Please note this is a moderated event and respectful rules of engagement are expected.
This event may be livestreamed/recorded.
In line with public health orders only fully vaccinated people will be allowed entry to the venue and proof of vaccination will be required.
YOU MUST REGISTER TO ATTEND
Date and time
Location
St George Motor Boat Club
2 Wellington Street
Sans Souci, NSW 2219
Australia