Sales Have Ended
Registrations are closed
Thank you for booking into one of our amazing events! This event is free. A gold coin donation on entry, for the library, would be greatly appreciated :) Please make sure you arrive 10 minutes before starting time. If you are unable to attend, please telephone us on 8551 0730 so others may attend. No need to print ticket as you will be checked in on arrival. Keep COVID Safe: Bookings are required for all people attending Practise excellent hygiene - hand sanitiser is available at the library entrance and hand washing facilities are also available Physical distancing is required in all sessions Do not attend if you're unwell, no matter how mild your symptoms are Please let us know if you can't make it so others may attend Programs may change or be cancelled as directed by the South Australian State Coordinator
Sales Have Ended
Registrations are closed
Thank you for booking into one of our amazing events! This event is free. A gold coin donation on entry, for the library, would be greatly appreciated :) Please make sure you arrive 10 minutes before starting time. If you are unable to attend, please telephone us on 8551 0730 so others may attend. No need to print ticket as you will be checked in on arrival. Keep COVID Safe: Bookings are required for all people attending Practise excellent hygiene - hand sanitiser is available at the library entrance and hand washing facilities are also available Physical distancing is required in all sessions Do not attend if you're unwell, no matter how mild your symptoms are Please let us know if you can't make it so others may attend Programs may change or be cancelled as directed by the South Australian State Coordinator
From the bestselling author of Wimmera and The Rip comes an unforgettable novel - The Others
About this event
This event has been rescheduled to 12 November 2021 due to COVID-19 border closures and restrictions.
Mark Brandi's bestselling novel, Wimmera, won the coveted British Crime Writers' Association Debut Dagger, and was named Best Debut at the 2018 Australian Indie Book Awards. It was also shortlisted for the Australian Book Industry Awards Literary Fiction Book of the Year, and the Matt Richell Award for New Writer of the Year. His second novel, The Rip, was published to critical acclaim by Hachette Australia in March 2019.
Mark's shorter work has appeared in The Guardian, The Age, The Big Issue, and in journals both here and overseas. His writing is also sometimes heard on ABC Radio National.
Mark graduated with a criminal justice degree and worked extensively in the justice system, before changing direction and deciding to write. Originally from Italy, he grew up in rural Victoria. Mark now lives in Melbourne and is working on his next work of fiction.
This event is free. A gold coin donation on entry, for the library, would be greatly appreciated.
Both books available for purchase at event, from South Seas Books
Book signing
Bookings required
Arrive 10 minutes early for a 6.00 pm start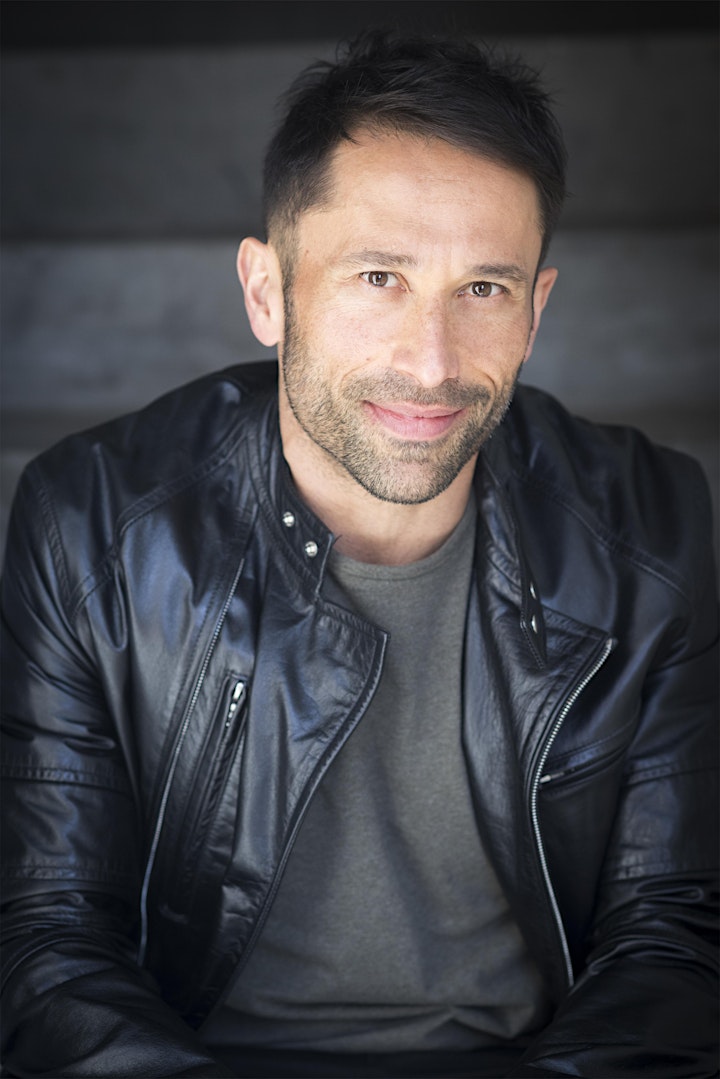 Our Programs and COVID-19
Due to COVID-19 restrictions, bookings are required for our programs.
Please arrive within 10 minutes of the session start time.
Limited bookings are available. If you are unable to attend, please let the library know in advance so others can join in.
Stay COVID-19 Safe
• Practise excellent hygiene - hand sanitiser and hand washing facilities are available
• Physical distancing is required in all sessions
• Do not attend if you're unwell, no matter how mild your symptoms are
• Please let us know if you can't make it so others can join in
• Programs may change or be cancelled as directed by the SA State Coordinator
Organiser of Meet the Author: Mark Brandi
The Victor Harbor Public Library hosts events all year round and welcomes our local community and visitors alike. Located at 1 Bay Road, Victor Harbor, the library is easily accessible via scenic walking paths and there is also ample car parking.
Opening Hours
Monday - Friday (excl. Wed): 9.30 am to 5.00 pm
Wednesday: 10.00 am to 6.00 pm
Saturday: 9.00 am to 12.00 noon
Closed Sundays and public holidays
Contact us on
08 8551 0730 or library@victor.sa.gov.au