Meet author Joel Whitwell as he discusses his story of reslience and debut novel ' One Eye One Ear - No Worries' .
About this event
Join Joel Whitwell as he discusses his personal story of resilience and debut novel 'One Eye One Ear - No Worries' .
Harvey local resident, Joel Whitwell has faced numerous challenges in his day-to-day life that not many others could comprehend.
When strangers would stare at Joel Whitwell, his mother would tell him they were only staring because of how beautiful he was.
Joel looked different to other kids growing up, he was born with craniofacial deficiency and had only one ear and one eye. As a young child, Joel underwent 20+ facial surgeries - including having one of his ribs taken out to be surgically attached to his face at the age of 10 years.
Nevertheless, growing up in the Harvey community of Western Australia, gave him the courage to go out into the world and show his true colours.
This is his story of love, support, equality and resilience.
______________________________________________________________________________________________________
* Spaces are limited and bookings are essential.
* Light refreshments will be provided.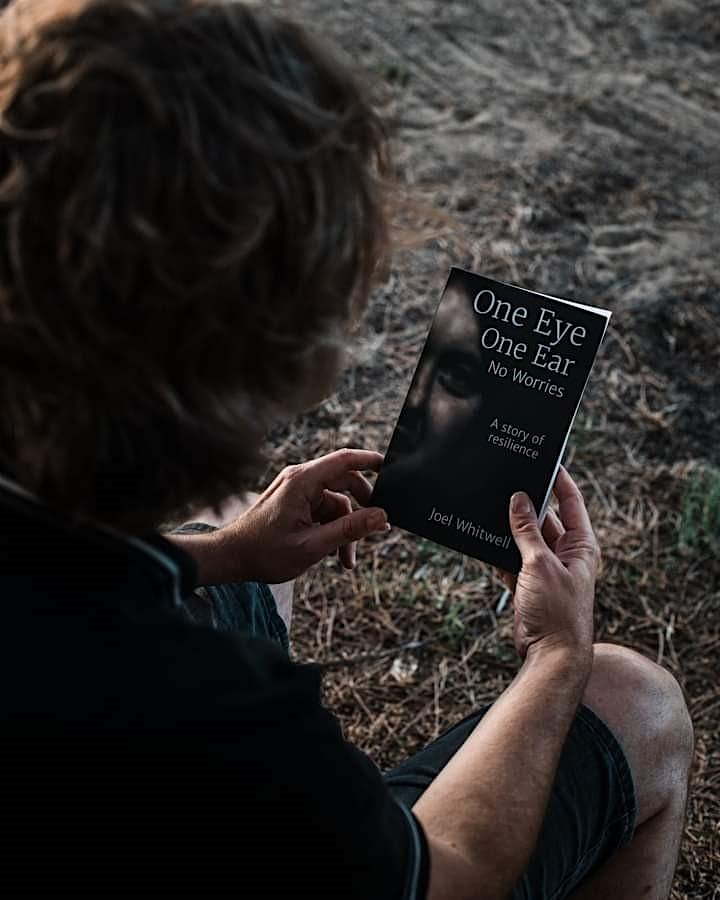 Organiser of Meet The Author: Joel Whitwell
City of Bunbury Libraries
The City of Bunbury operates two public libraries in partnership with the State Library of Western Australia, providing resources and programs for self-directed and lifelong learning and the positive use of leisure. 
Bunbury Public Library is located on Parkfield Street in Bunbury and Withers Community Library is located on Hudson Road in Bunbury.
For more information about City of Bunbury Public Libraries please visit our website.