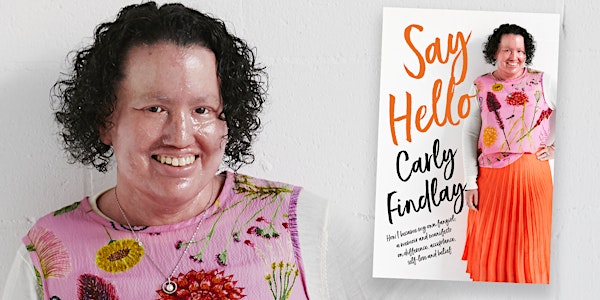 Meet the Author: Carly Findlay 'Say Hello' at Marion Cultural Centre Domain...
Event Information
Location
Marion Cultural Centre - Domain Theatre
287 Diagonal Road
Oaklands Park, SA 5046
Australia
Description
Carly Findlay is an award winning writer, speaker and appearance activist. She writes on disability and appearance diversity issues for publications including the ABC, Daily Life and SBS. She was named as one of Australia's most influential women in the 2014 Australian Financial Review and Westpac 100 Women of Influence Awards.
She has appeared on ABC's You Can't Ask That and Cyberhate with Tara Moss, and has been a regular on various ABC radio programs. She organised history making Access to Fashion - a Melbourne Fashion Week event featuring disabled models.
Carly has written Say Hello, an honest, outspoken and thought-provoking memoir that will challenge all your assumptions and beliefs about what it is like to have a visibly different appearance. Carly lives with a rare skin condition, Ichthyosis, and what she faces every day, and what she has to live with, will have you cheering for her and her courage and irrepressible spirit. Say Hello is both a moving memoir and a proud manifesto on disability and appearance diversity issues.
Books available for sale thanks to Booked at North Adelaide.
Wheelchair access and Auslan interpreter services provided.
Date and time
Location
Marion Cultural Centre - Domain Theatre
287 Diagonal Road
Oaklands Park, SA 5046
Australia