Description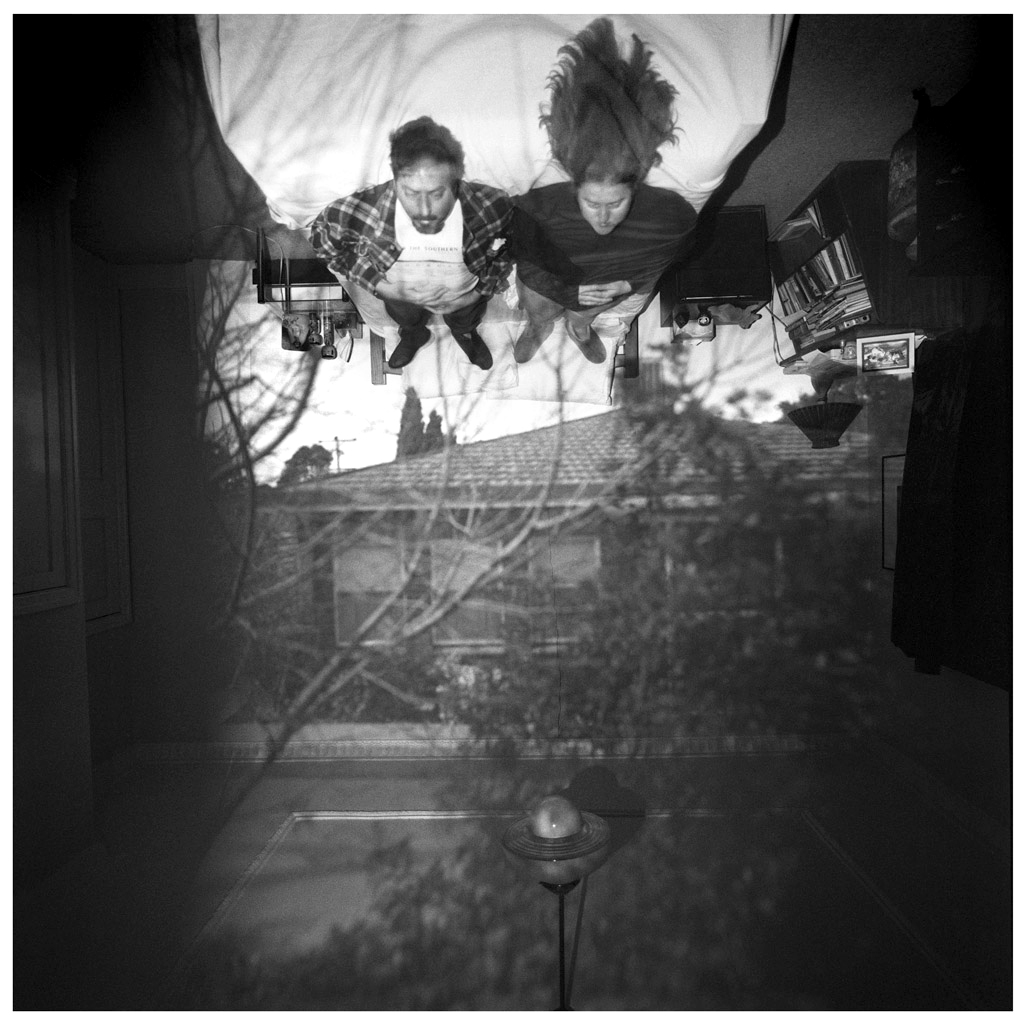 Meet the artists: Victoria Cooper and Doug Spowart. See their work, hear them talk about creativity, invention, tinkering with art, and how to pursue personal directions in artmaking and life.
The artists will also launch their FotoFrenzy workshop series and Artist in Residence.
SEE THEIR WORKS: http://www.cooperandspowart.com.au
SEE THEIR WORKSHOPS: http://www.wotwedo.com
AND THEIR BLOG: wotwedid.wordpress.com
YOUTUBES: http://www.youtube.com/watch?v=Wg8zdvr1nfY&feature=related
THE ARTIST'S BIOS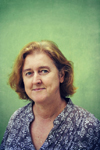 Victoria Cooper is an artist and is currently finalising a PhD in Visual Arts researching the intersections of art and science. During her 23-year career she has work across many forms of photography from hand made and low technology to digital imaging and production techniques. Of particular note is her use of the pinhole camera and the camera obscura collaborative work with Doug Spowart. She has achieved international acclaim for this work and was exhibited in The World Through a Pinhole in New Zealand, images published in the Pinhole Resource Journal, the Le Stenope issue of French Photo Poche series and in 2010 the collaborative Car Camera Obscura work with Doug was included in the publication LOOK, Contemporary Australian Photography since 1980. Cooper's artists books are held in most significant national and private collections including the rare books and manuscript collections of the National Library of Australia and the State Library of Queensland.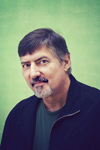 Doug Spowart has been extensively involved in creative media areas for over 40 years — his practice includes: artists books, photobooks, artist, critic, judge, writer and teacher. He has completed a Doctorate of Philosophy at James Cook University researching issues of the contemporary photobook. Spowart's work, as well as collaborative work with Victoria Cooper has found its way into many private, regional and state public galleries, national and international photography and artists' book collections. Spowart's photobooks have won the AIPP Queensland Photographic Book of the year on two occasions and he has twice been Runner-up to the national AIPP book award.
VISIT OUR WORKSHOP PAGE: Click image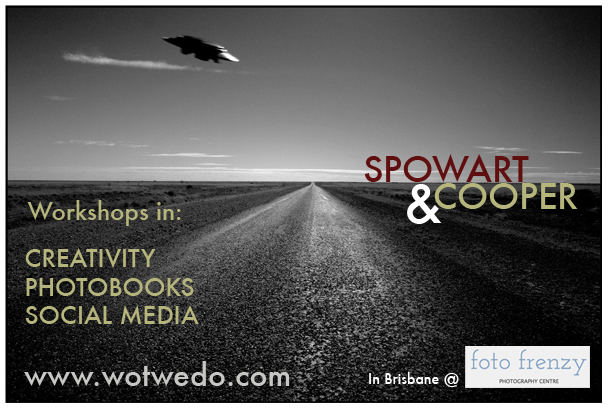 ---
Organiser of MEET THE ARTISTS @ Foto Frenzy
Victoria Cooper and Doug Spowart are visual artists working in the fields of photoimaging, books as art, cultural research and education. They have collaborated on many art projects and exhibitions of book works that have featured their cyanotype works as well as their room and car camera obscuras.
Photobooks and artists' books by Cooper and Spowart have been Finalists in many awards including the Josephine Ulrick and Win Schubert Photography Award, the Libris Australian Artists' Book Prize and the Manly Artists' book Award. In 2017 their photobook 'You are here...' was a Finalist in the Vienna Photobook Festival. Spowart and Cooper have had work published internationally in the Pinhole Resource Journal, Photo Poche and Eric Renner's Rediscovering a historic technique: Pinhole Photography. A body of Camera Obscura work was a finalist in the Australian national LEICA CCP Photodocumentary Award.
Both have lectured nationally on the topic of the photobook and artists' books and their book have been purchased for the rare book and manuscript collections in the State Libraries of Queensland and Victoria, and the National Library of Australia.