Description
Beach Lane Winter Festival Special Event!
Meet The Artist, Exhibition display and 3D Art Demonstration
3D art is a new form of art, it is different and magnificently tactile, so much fun to work with.
The Belart 3D workshops allow individuals, whether novice or professional, to experience the 'art form' of polyurethane, working with liquid, powder pigments and resin colours. The evening will include complimentary glass of wine, antipasto platters, 3D workshop demonstration with Angela and enjoy her exhibition of 3D artworks.
Visit www.bellaartista.com.au for more information on Angela's Belart 3D workshops and artworks.

Let the fun begin!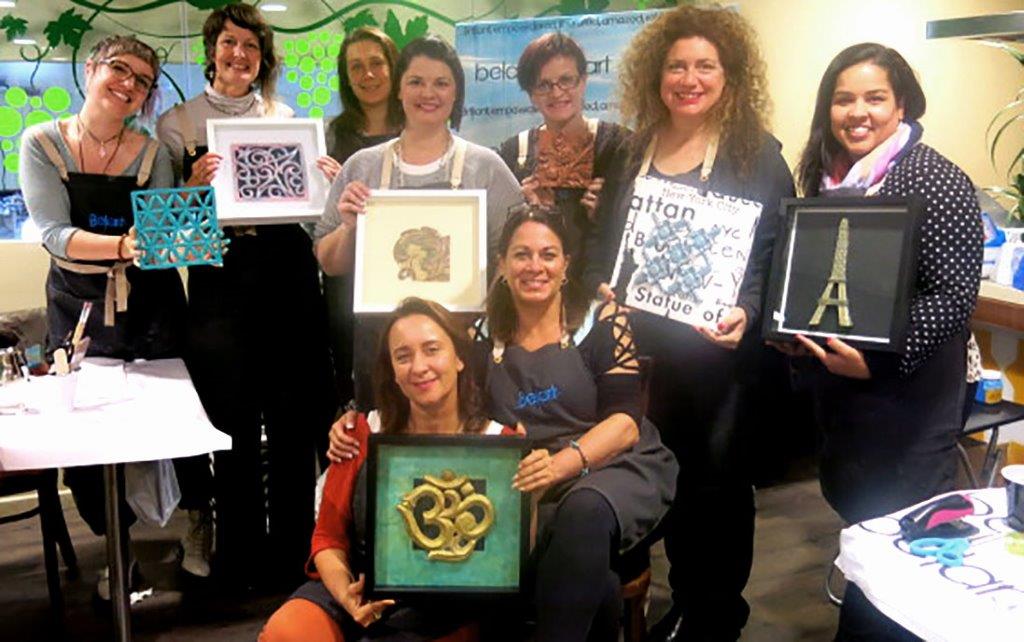 ---
About Angela
Angela Sorpreso- Founding director and principal designer // Bellaartista Designs Melbourne
& belart master workshops Melbourne
Angela blends modern art and technology to create and deliver intriguing 3D tactile designs, in many variations. Her work incorporates geometrical and spiritual designs, using the art form of polyurethane while blending tone colours with resin pigments and powders.
As a successful business owner, artist and educator, Angela has recently combined her love of design and art with corporate and masterclass design workshops. She began her journey in the corporate sector and found that as she was getting older she became more connected with her creative side.
"I provide opportunities for people to connect to their inner creative self. I absolutely love and feel inspired when I see people getting excited and their eyes light up when they do something they thought they would never do, this gives me pure satisfaction. I am extremely lucky that my passion is artistic, full of colour and fun. I feel invigorated when people get that moment that they realise that they have a creative side and are taken out of their comfort zone"