Meet and Make with Professor Bruce Pascoe - For Webinar registration only
We invite you to join us to explore the use of Indigenous Australian grains for making bread, and its potential as a future food.
About this event
Join us for the first edition of our exciting new series: MEET AND MAKE
Australia's foremost food influencers will lead us in a journey of discovery from the comfort of our own homes.
Together we will learn about unique foods and ingredients that connect us as Australians.
Professor Bruce Pascoe is our special guest for this first MEET AND MAKE event. He will share some of his extensive knowledge about Aboriginal People: The World's First Bakers. The presentation will outline Aboriginal and Torres Strait Islander People's agriculture and food knowledge and how some of these traditional ingredients are being rediscovered in these times.
It is expected that the presentation will take one hour.
Participants will go in the running to win vouchers to Mabu Mabu an Indigenous owned events and catering cafe, bar and Kitchen in Melbourne using Indigenous ingredients.
The event is free to attend but spaces are very limited so please register to secure your place.
The event will be hosted on Zoom - registered guests will be provided with a link in the week before the event.
We can't wait to have you with us, to learn and exchange knowledge about our elders' food culture.
The event is sponsored by the Diversity and Inclusion Committee Small Grants Program hosted by the Faculty of Arts of the University of Melbourne in collaborative partnership with the Welcome Dinner Project Victoria connecting academics, domestic and international students, change-makers and all people on the topic of Indigenous People's knowledge, particularly Aboriginal and Torres Strait Islander People's Agriculture and Food.
Inquiry:
Project Coordinator: lorena@welcomedinnerproject.org
Speaker
Published and Edited Australian Short Stories magazine1982-1999, winner Australian Literature Award (Shark) 1999, Radio National Short Story 1998, FAW Short Story 2010, Prime Minister's Award for Literature (Yong Adult) 2013, NSW Premier's Book of the Year, Dark Emu, 2016. Books include : Night Animals, Fox, Ruby Eyed Coucal, Shark, Ocean, Earth, Bloke, Cape Otway, Convincing Ground, Little Red Yellow and Black Book, Fog a dox and Dark Emu.
Yuin, Bunurong and Tasmanian man. Board member of First Languages Australia. Past Secretary Bidwell-Maap Aboriginal Nation. Board member Twofold Aboriginal Corporation. His most recent books are: Loving Country and Young Dark Emu.
Other books: Bloke, published by Penguin in 2009, Chainsaw File, Oxford, 2010, Fog; a dox, Magabala, 2012. ( 2013 PM's Award, and shortlisted for the WA Premier's Award and the Deadlies Award). Dark Emu the history of Aboriginal agriculture was published in 2014 and was shortlisted in the Victorian and Queensland Literature awards and won the NSW Premier's book of the Year, 2016. Sea Horse, young adult novel, Magabala 2015, Mrs Whitlam, YA, 2016. Australia Council Award for Lifetime achievement in Literature 2018, Australian Humanist Award 2021.
Lives in Mallacoota, Far East Gippsland. Two children, four grandchildren.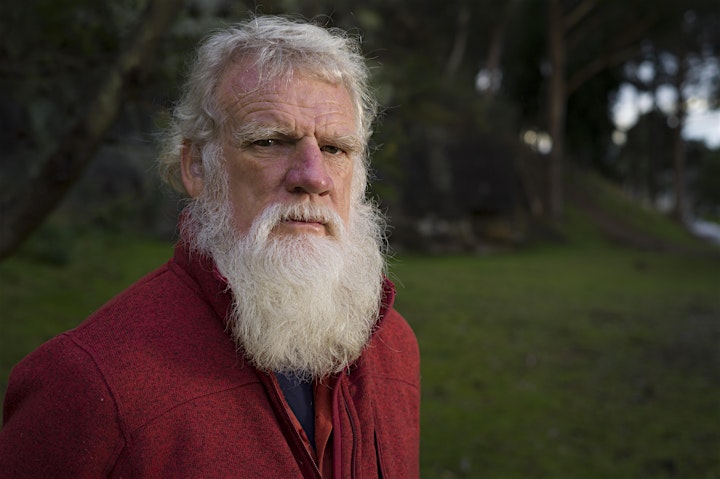 Moderator
He is a researcher who studies international relations from the ground up. His recent work focuses on community food systems in and around global megacities, and his 360 film "Who is Nature?" explores First Nation environmental philosophies in Latin America and Australia. Adrian's books include Diaspora and Trust: Cuba, Mexico and the Rise of China (Duke University Press 2016) and Cuba: Religion Social Capital, and Development (Duke University Press 2008). Having lived in the United States for eleven years, Latin America for four years, and China for one year, he welcomes international collaboration.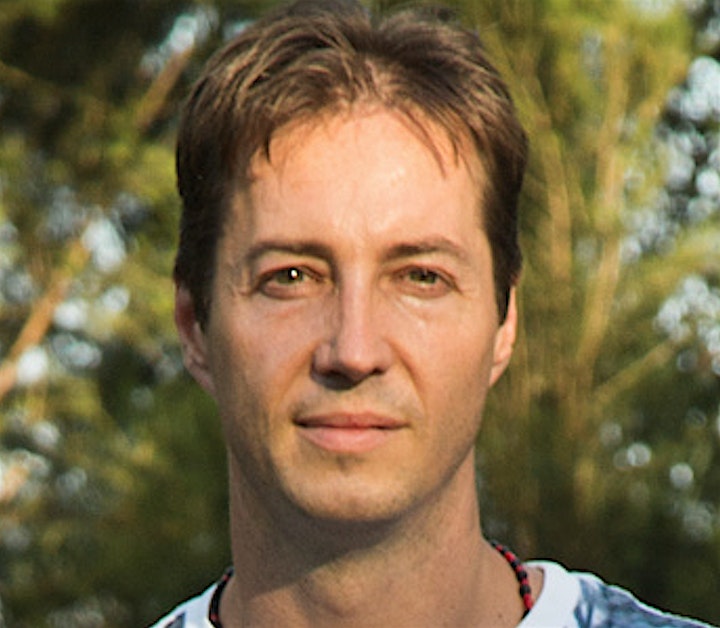 The Welcome Dinner Project Facilitators
This event is led by the Welcome Dinner Project team of facilitators who will hold a safe and welcoming space to ensure everyone has a chance to participate and feel comfortable with this new experience of interacting and sharing a meal online with strangers, who soon become friends!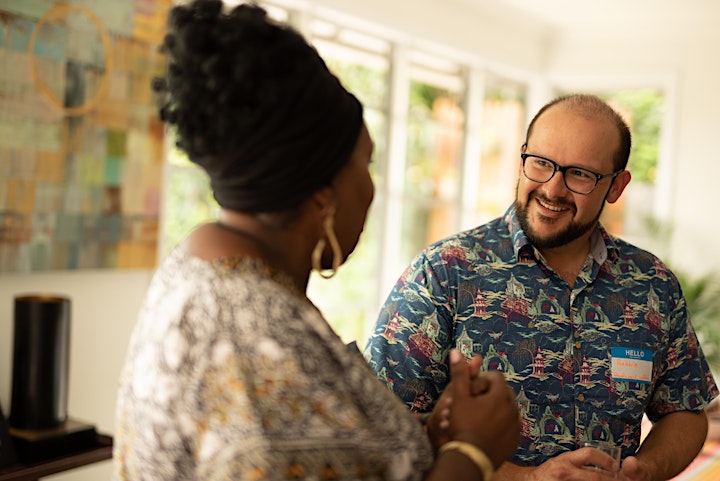 Organiser of Meet and Make with Professor Bruce Pascoe - For Webinar registration only
The Welcome Dinner Project Victoria brings together newly arrived people and established Australians over a shared meal in someone's home or a trusted community space.  The aim of these pot-luck-style dinners is to create a platform for meaningful connection, sparking friendships between people of diverse cultures who are living in close proximity to one another but have not had an opportunity to connect in a supported environment.