Description
Come along for a 1 hour Free Introductory Session on Meditations to Change Your Brain
This session at the beautiful Elwood Sailing Club will give you key information on Mindfulness Meditation, the "brain science" and how it can help with calming the nervous system and activating positive neural pathways.
Also we will be practising two great brain based meditations and a chance to meet like minded people.
The actual 4 hour workshop "Meditations to Change Your Brain Workshop " will be held on

Sunday April 8 1-5 pm at Elwood Sailing Club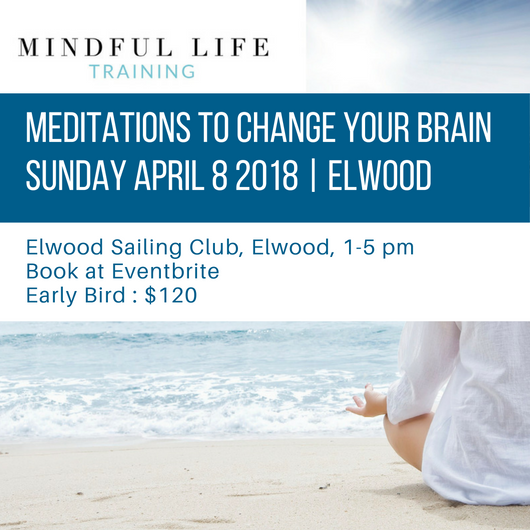 IF you wish to Register at the Super Early Bird Price BOOK HERE until March 12
The FREE session will outline how all over the world adults and kids are learning basic brain science to help them understand the body's most important organ and how focussed attention and awareness are giving them greater self understanding, self management clarity and joy. Meditation is one of the key practises to learn to achieve these outcomes.
---
Learn about Goldie Hawn's organisation MIndUp and how millions of children across the world are now being taught basic brain science and meditation as part of their school curriculum.
Learn How a science backed meditation practise will give you an action plan to change your brain's old habits into one's generating greater joy and happiness. It will cover:

1. Understanding your mind/body connection in relation to improving sleep, reducing potentially stressful events and identifying the mental triggers that cause your stress.
2. Understanding the neuroscience and identify areas of the brain that can be targetted to reduce the stress response.
3. Working with strong emotions, negative self talk and misinterpreting events to calm your nervous system before stress takes hold.
4. Creating a more balanced mental state by identifying your own negativity biases and learn meditations to turn on the joy, happiness and gratitude areas of the brain.
5. Introducing 2 specific 10 minute meditations to alter your brain's habitual response.
This workshop was developed based on the work by Dr. Rick Hanson (neuroscientist) on Meditations specifically created to reduce stress. The scientific principles come from his book:
Meditations to Change Your Brain, Rewire Your Neural Pathways to Transform Your Life, Dr. Rick Hanson, Dr, Richard Mendez.
And the work of Dr. Shawn Achor , Shawn is a Harvard trained expert in positive psychology and the study of happiness. His TED talk has been viewed more than 7 million times.
This is how we can REWIRE THE BRAIN and change thinking and habits: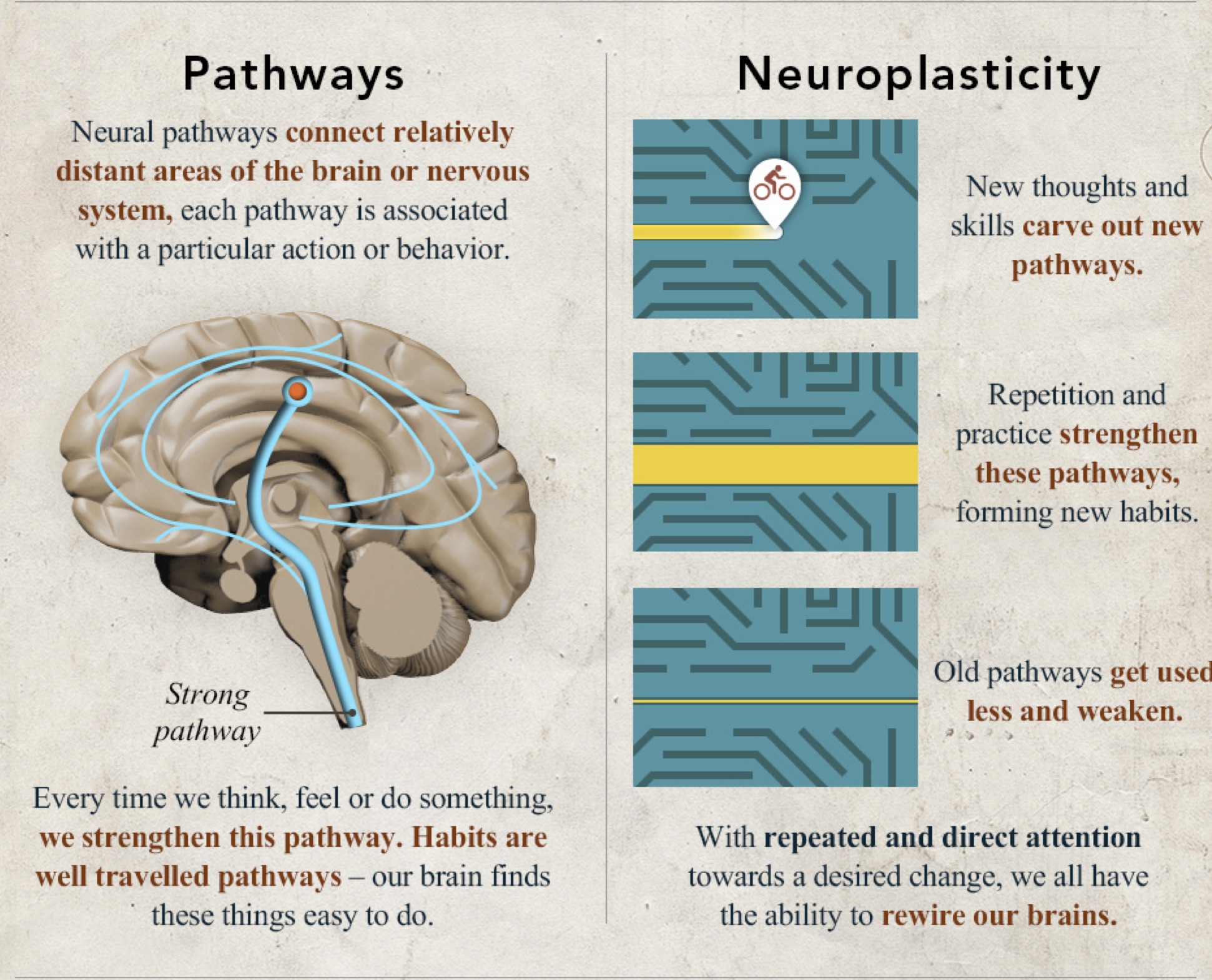 If you have any problem registering for this event or obtaiing the discount please do not hesitate to email me at info@mindfullife.com.au with your details

You can find more detail on the FB Page
Mindful Life Training @mindfullifetrainingau
---
Meditations To Change Your Brain


Workshop Participants Say:
"Having heard of mindfulness and its benefits through the media and anecdotally, I thought it would attend one of the mindfulness courses by Mindful Life Training. It would be an understatement that this was one of the best decisions in my adult life.
Learning about the various roles specific parts of the brain play in our overall well-being and learning ways to meditate to improve how I feel has been a real blessing. Within a short amount of time and effort I have found that I have more clarity, enthusiasm, creativity and overall joy in my daily life which I attribute to mindfulness."
I recommend this totally!" Peter O'Shea 2018
"I just wanted to thank you for today's workshop which I thought was amazing! I think it is a real-life changer on many levels, and it resonated with me on many levels too. I have felt surprisingly happy since and It was the best ray of hope I'd had in a long time." Sarah, 2018
"The facilitator was highly effective, As a facilitator myself I enjoyed her style. She allowed others to talk, tried to include everyone but did not force people to speak up (which is an introverts nightmare). I enjoyed her use of scientific research to back up the claims."
— Anne, 2018
---
HERE is an ABC RADIO Interview on Mindfuless on February 17, 2018 with Mindful Life Training's founder , Jennifer: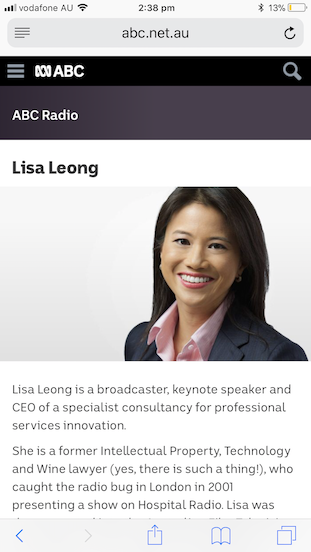 https://soundcloud.com/mindfullifetraining/lisa-leong-jennifer-bishop-170218mp3
---
f you have any problem registering for this event or obtaining the discount please do not hesitate to email me at info@mindfullife.com.au with your details