Meditation Workshop: "Waiting to Exhale"

Sunday, 21 January 2018 from 12:30 pm to 4:30 pm (AEDT)
Event Details
---
This science backed meditation workshop will give you an action plan to change your brain's old habits into one's generating greater joy and happiness. UNDERSTAND AND REVERSE STRESS WITH MEDITATIONS TO CHANGE YOUR BRAIN. 
This workshop will give you the tools to:

1. Understand your mind/body connection in relation to improving sleep, reducing potentially stressful events and identifying the mental triggers that cause your stress.
2. Understand the neuroscience and identify areas of the brain that can be targetted to reduce the stress response.
3. Work with strong emotions, negative self talk and misinterpreting events to calm your nervous system before stress takes hold.
4. Create a more balanced mental state by identifying your own negativity biases and learn meditations to turn on the joy, happiness and gratitude areas of the brain.
5. Learn and practise 5 specific 20-30 minute meditations to change your brain's habitual response.
This workshop was developed based on the work by Dr. Rick Hanson (neuroscientist) on Meditations specifically created to reduce stress. The scientific principles come from his book:
Meditations to Change Your Brain, Rewire Your Neural Pathways to Transform Your Life, Dr. Rick Hanson, Dr, Richard Mendez

This workshop will give you the tools to increase happiness/joy dampen stress and rewire your brain through listening, discussing and practicing :
Learning about the Stress Response and the physical and psychological effects of meditation in activating the Parasympathetic Nervous System (PNS) to manage this response.
Learn how to reduce the brain's negativity bias and master meditations for "Taking in the good"
Learn meditative techniques to calm the brain and the reduce the fear response of the Amygdala.
Learn proven ways to shift from being reactive to being present (responsive)

Reduce anxiety by practising ,"Sitting with the difficult".

Practise shifting from entitlement to appreciation with Gratitude Meditation
-----------------------------------------------------------------------------------------------------------------
YOU WILL RECEIVE:
A Four Hour workshop including meditations, journalling and information on the Neuroscience.
Handouts containing practise meditations, resources and references.
Access to a private Facebook Group with weekly meditations
Access to downloadable audio meditations practised in the workshop
 --------------------------------------------------------------------------------------------------------------
Thankyou so much for your engagement and participation in mindfulness and your part in creating a more positive and aware space for us all to live in.
-----------------------------------------------------------------------------------------------------------------
If you have any problem registering for this event or obtaiing the discount please do not hesitate to email me at info@mindfullife.com.au with your details

If you have a group of 5 people or more please email me and I can organise a further discount for you.
You can find more detail on the FB Page
Mindful Life Training @mindfullifetrainingau
Share this event on Facebook and Twitter
When & Where

Sanctuary Yoga
42 East Concourse
Beaumaris, VIC 3193
Australia

Sunday, 21 January 2018 from 12:30 pm to 4:30 pm (AEDT)
Add to my calendar
Organiser

Mindful Life Training uses Mindfulness Meditation and Neuroscience to "Train your Mind to Change Your Brain". We focus on creating neural pathways that reduce unhelpful, negative pathways in the brain that lead to reactive and potentially damaging, thinking, habits and behaviour.  By building strong mental pathways we can help create resilience, maximise performance and optimise your relationship to yourself and others.
Instead of using meditation as a "bliss out" tool, our courses aim to help people and organisations use brain science to train focus and attention, to enhance physical and mental health wellness, reduce negativity and ignite creativity and interconnectedness in individuals and organisations.
---
Our vision is to: positively change minds, brains and health using mindfulness practises, from an evidence based perspective to reduce stress, improve performance, enhance happiness, and catalyse meaning in people's lives.
---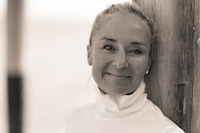 The course facilitator Jen Bishop has over twenty years experience in both corporate and individual training program development and delivery. She is certified by The Gawler Foundation as a Mindfulness Meditation Teacher, has an undergraduate in Business/ Marketing, has done post Grad study in Stress in the Workplace and has Cert1V Workplace Training Qualifications. She has also completed the Google Search Inside Yourself Leadership Program that focusses on meditation, neuroscience and emotional intelligence.