Description
Ready to begin your meditation practice or learn how to meditate without the assistance of a guided meditation?
Come and join us for a practical one day meditation workshop, where we will show you step by step, easy to implement techniques to begin or improve your meditation practice.
This meditation workshop is being held in a beautiful tranquil setting with stunning mountain views.
In partnership with The International College of Meditation & Healing, Fiona Redding (The Happiness Hunter, #BusinessAddicts - The Podcast) will lead you through a one day meditation workshop which includes:
introduction to meditation
how to incorporate breathing techniques to make meditation easy
practice of several different meditation techniques so that you can find the one that works best for you
facilitated group discussion
a beautiful home cooked lunch
course materials
Meditation is one of the most simple and transformative tools that you can learn to change your life.
Everyone can meditate.
And meditation is a practice that once learnt properly becomes a lot less overwhelming.
The benefits of meditation are increasingly well documented and includes:
decrease in stress
increase in creativity
improvement in productivity
stronger self control and focus
better quality of sleep
reduces symptoms of anxiety
lowers blood pressure
higher self awareness and understanding of yourself on a deeper level
If you have tried meditation before and have not been successful, or you ready to move forward beyone the guided medtiation apps then this workshop will teach you everything you need to improve your practice.
Please contact us here or call 1300 921 478 if you have any questions.
The farm is located on Arthurs Creek Road, with the entrance from a no through road opposite Brennan's Road West.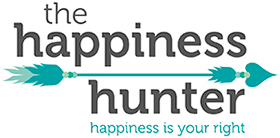 Please note that tickets are non-refundable from two weeks prior to the event, but are transferrable to another person (please give us at least 48 hours notice of the change of name).