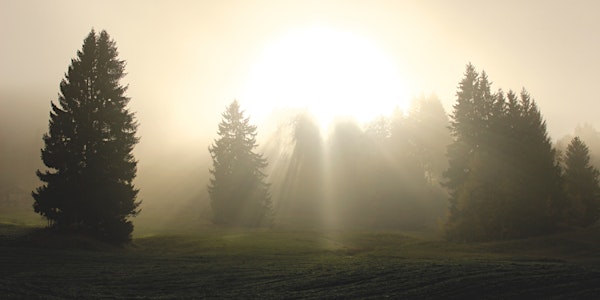 Meditation Morning for Men
Event Information
Refund policy
Refunds up to 7 days before event
Meditation morning for men
About this event
'Breathe'
This is a call to my brothers - An invitation to connection.
Hello, Lucy here!
For quite some time now, I have felt drawn to creating a space for men to retreat, reconnect and relax.To provide a safe and supportive space where each individual can go that little bit deeper within and feel more relaxed on their return to daily life.
With this in mind, I invite you to join me online via zoom on the morning of the 22nd in a guided meditation.
-----------------------------------------------------------------------------------
Why Meditation?
1.Meditation helps to wake us up. It provides space, that trains our mind to be more centered and calm, within this stillness the light of wisdom from within can arise.
2.Meditation slows down our mental processes, now that doesn't mean it stops our brain doing it's natural function, it means that it allows us to transcend the chatter and noise and gain perspective from a higher birds eye view.
3. Meditation is a natural healing force. Extensive research into mind-body medicine shows the connection between physical wellness and mental calm.
4. Dr Herbert Benson explains how meditation elicits the 'Relaxation Response' which is a 'Deep state of relaxation that changes the physical and emotional responses to stress'. The 'Relaxation Response' is the opposite of the 'fight or flight response' also referred to as the 'Stress Response'. Meditation in this way , helps us to achieve balance mentally, emotionally and physically.
5.Meditation helps us to connect with the deepest aspects of our inner being and our true nature. It enhances our self-awareness and helps us to navigate through life in a more conscious way.
-------------------------------------------------------------------------------------
Utilising my training in Meditation therapy and Holistic counselling & coaching, my intention is to bring to you a morning of meditation that will allow you to enter into the spaciousness of the present moment.
We will begin the morning with a little chat and then I will guide you in a meditation that will last approximately 20-30 minutes long.
All you need is :
1. A private and safe room
2.A comfy surface to sit on /somewhere to lie down.
3.Water
4.A blanket (optional)
5. An open mind and heart
I hope to see you there :)
Lucy
Date and time
Location
Refund policy
Refunds up to 7 days before event