Learn techniques for being more aware of your thoughts & feelings. Practice activities for applying mindfulness including guided meditation.
About this event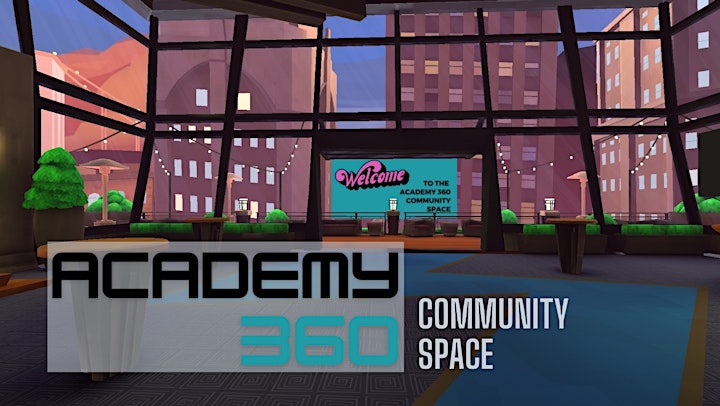 Academy 360 provides online learning programs for women with disabilities which are personalised to the needs and the goals of each participant. The Virtual Academy Community space has been created to allow participants to have a private, safe and inclusive space to learn about and become familiar with virtual worlds.
We use applications and platforms that allow participants to enter the virtual world with or without a VR headset.
Participants learn about Extended Reality technologies and how to use them to support their goals. These may include increasing participation in the community through engaging in collaborative learning opportunities; building confidence, communication skills and relationship building skills through these activities; developing new skills with communication and content creation tools to express themselves and increase future employment opportunities; using these new skills to produce a portfolio piece that represents their achievements which they can share with family, friends, caregivers and therapists.
https://www.submergexr.com.au/academy360
For a limited time all of our Extension Sessions are available for you to join at no cost so that you can see how the program works and decide if it's the right fit for you, or someone you care for.
This session will be held in our Virtual Academy in AltspaceVR which can be accessed using:
Meta Quest VR Headset with World Code - ZUA997
PC or Mac with link - https://account.altvr.com/events/2002401571677143718
*** Download Altspace on your device and create your avatar prior to the event ***