Medicine Buddha Inner Healing Retreat in Ubud Bali with Lama Tendar
The Narasoma Retreat Centre is entirely booked for this retreat as our sacred space, surrounded by nature with a lovely calm atmosphere.
About this event
Medicine Buddha is the Enlightened Supreme Healer, King of Aquamarine Light. By reciting his mantra, one is protected from all sorts of mental and physical conditions. Ultimately, Medicine Buddha leads the path towards the full enlightenment.
This retreat offers an opportunity for inner healing so that one can benefit one's family and the world. The retreat is not an escape from the challenges of daily life and responsibilities towards one's family. But it's for clearing of past karmas and thus the healing of relationships in this and future lives.
The Medicine Buddha mantra are powerful purification of negative karma for both living and those past away. Lama Tendar will teach how to practice Medicine Buddha's teaching and the recitation of Mantras. Due to requests, Lama Tendar will give the Medicine Buddha empowerment during this retreat, so that one receives blessings from and connects well with Medicine Buddha.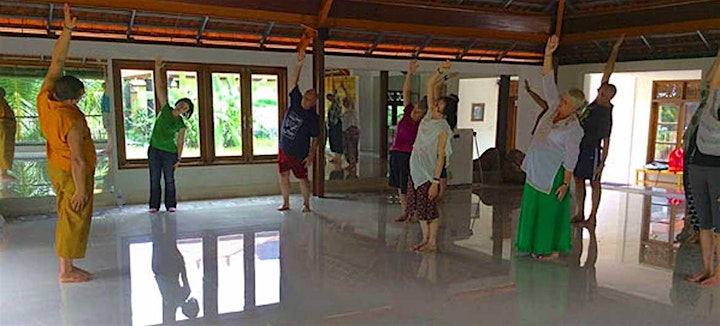 The retreat completes with a Fire Puja, making offers to Buddha and all living beings. This is an opportunity to develop virtuous mind for the benefit of all sentient beings in the six realms.
The retreat is located at the Narasoma Retreat Centre. It is entirely booked for this retreat as our sacred space, surrounded by nature with a lovely calm atmosphere. The Balinese staff are extremely helpful, kind and caring.
The retreat has daily meditation, chanting, deep relaxation sound healing, and yoga. There will also be time for massages, swimming, sightseeing, exploring the colourful local markets and other local day excursions.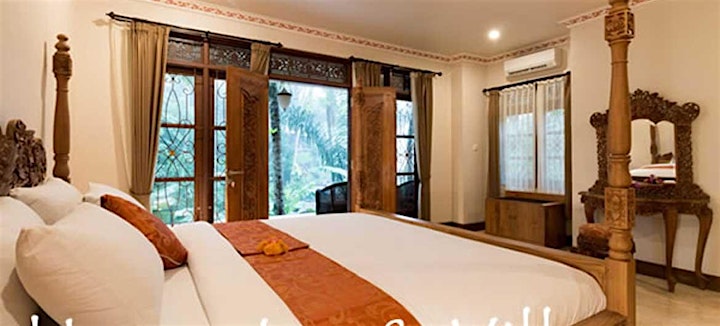 There is limited accomodation, we recommend early booking to secure a place. Pricing $1350, Deposit: $650 payable on booking (non-refundable after 8 July 2020) Balance: $700 due on 8 July 2020.
The contribution covers the costs of: Single air conditioned room (twin share is available if preferred), Airport pick up if arrival on 8 August and airport drop off if departure on 13 august. Breakfast and lunch from the resorts organic vegetarian kitchen. Late check out on 13 August, note retreat starts 2pm on 8 August.
Booking is essential: call the centre on (03) 9766 0768 or email info@tendar.net Banking details for direct transfer: Westpac Bank Medicine Buddha Centre BSB 033033 Account Number: 228264