Location
Liberty Executive Offices
Ground Floor
197 St Georges Tce
Perth, WA 6000
Australia
Description

Join us for another meeting
of the

Medical Innovation Network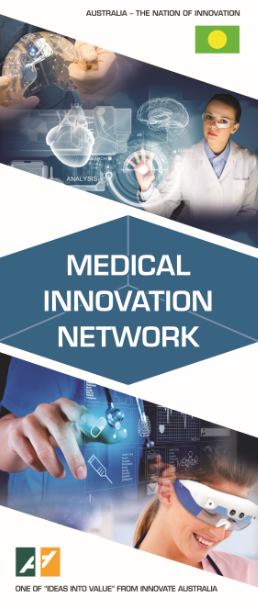 Presentations by:
Dr Carolyn Williams
Chief Executive Officer
Centre for Entrepreneurial Research and Innovation (CERI)
Medical Enterpreneurship
Professor Ralph Martins
Professor of Neurobiology at Macquarie University
Foundation Chair of Aging and Alzheimer's disease at Edith Cowan University
Early Diagnosis and Prevention of Alzheimer's
_____________________________________


About Presenters:
Carolyn is an alumnus of UWA, where she completed a double degree with Honours from the Department of Biochemistry.
She later obtained a PhD in molecular genetics from St Mary's Hospital Medical School at the University of London, whilst setting up and running the first genetic screening lab for cystic fibrosis in the country, and hosting WHO and EU education programs to teach others in the region the techniques she had developed.
From there, Carolyn went to live in Melbourne, where she worked at The Alfred Hospital, running her own clinical research project and through her "Gene Bank" platform at the Baker Heart Research Institute became a Founding Member of the Australasian Biospecimen Network.
During her "sabbatical" Carolyn lived and worked in the Maldives, where she established a state-of-the-art genetic screening service bringing new technologies to the island country improving the detection of a prominent genetic disorder, thalassaemia.
More recently, at the Harry Perkins Institute for Medical Research, she worked closely with Director, Professor Peter Leedman as Special Projects Manager, where she was responsible for founding and expanding numerous new initiatives.
Carolyn's role as CERI's CEO began at the inception of the educational organization. With CERI Founder Charlie Bass, Carolyn has developed a program for research academics to inspire and support them in the translation of their research into having a real impact in the real world. Carolyn has undertaken immersion training and facilitator training in a number of internationally acclaimed programs from Stanford University and MIT and brought them back to Australia and added an element of local culture to create a unique blended program. The focus is on 'how to think', then 'what to think'. Now in its third year of operation, CERI has over 300 alumni and a growing national and international reputation.
Professor Ralph Martins

Professor Ralph Martins is well known, and highly respected internationally as a prominent researcher in Ageing and Alzheimer's Disease (AD). His insight into this devastating disease has led to a number of ground breaking discoveries. In 2004 he was appointed by Edith Cowan University (ECU) to the Inaugural Chair in Ageing and Alzheimer's.
Through his leadership and dedication, Martins has built a substantial, world-class research and clinical capacity in Western Australia with active links to international peers at the forefront of the battle against Alzheimer's disease. Recognising collaboration and teamwork on a global scale as key to solving this enormous scientific and medical challenge in Alzheimer's disease, he has led innumerable global collaborations facilitating international knowledge transfer. To foster research collaborations, he has been holding a joint academic appointment between Edith Cowan University and Macquarie University since April 2016.
Recognising his outstanding research achievements, he was awarded a number of very prestigious accolades, including: the Melvin Jones Award from Lions Club International Foundation USA in 2010 (the highest Award that Lions can bestow recognising outstanding service to the community and one of only two recipients of this award by the Club in the last 25 years), Western Australian of the Year 2010, Western Australian Citizen of the Year 2011, Paul Harris Fellow by the Rotary Club 2011, Member of the Order of the Knights of St John of Jerusalem (KSJ) 2013 and Officer of the Order of Australia (AO) in the General Division in 2013.
He is a Director on the Canadian based, International Federation on Ageing (IFA), an influential and prominent NGO working closely with the United Nations and the World Health Organization; Martins is the only researcher representing the Australian research community and he is in the process of organizing an IFA led international conference exploring multimodal intervention programs for the prevention of Dementia.

_____________________________________

Our Host

_____________________________________
Our Platinum Sponsors

_____________________________________
Our Sponsors and Supporters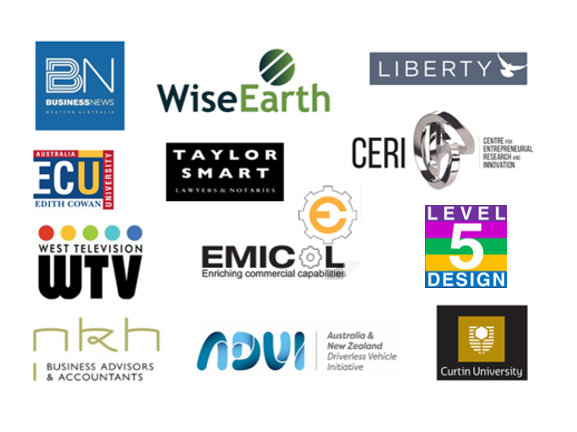 _____________________________________


Come and join us. Tell you friends and colleagues.
Like us on Facebook
https://www.facebook.com/innovateaustralia.org


Let's make WA a true STATE OF INNOVATION !