Location
Innovation Centre of WA
Entreprise Room
EU 3, 9 De Laeter Way
Bentley, WA 6102
Australia
Description



Join us for another meeting
of the

Medical Innovation Network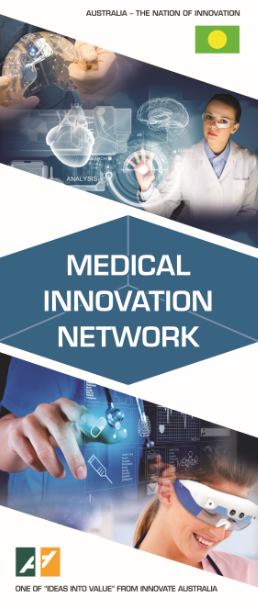 Presentations by:
Maud Eijkenboom, Director, WA Pharmaceuticals Pty Ltd

Biomedical innovation opportunities for Western Australia



David Paré, Chair of the WA Health Informatics Society of Australia

The Value of heath technology innovation in WA - Are start-ups focusing on the right stuff?

Bios and Summaries
Maud Eijkenboom

Maud is a Life Sciences R&D and early-stage commercialisation manager. She has 20 years multinational, ASX-listed, private, incubator, start-up, spin-out and consulting experience working in The Netherlands, Germany, Russia and Australia. Her first introduction to the Life Sciences industry was in 1992 as a graduate student conducting experiments on behalf of Organon. Her PhD was funded by Troponwerke and when Bayer Healthcare acquired Troponwerke, Maud was promoted to youngest Laboratory Head employed by Bayer at that time. She was responsible for chronic pain drug development, supported stroke and alzheimer drug development groups, project lead on a collaboration with KOLs at General Massachusetts hospital, team member at the $200M Bayer-Millenium deal and finished her PhD in her spare time. After 8 years she moved to Perth with her family and took on Chief Scientific Officer roles for various ASX listed biotechs. Since 2008 she has been providing early stage commercialisation consulting services to local biotechs, inventors, universities and investors, developing drugs, medical devices, drug delivery technologies, biologics, pesticides, digital health, animal health, nutraceuticals and cosmetics. She supports the Innovation centre of WA with commercialisation advice and is an Expert for the Entrepreneur's Infrastructure Program.

Maud is very passionate about developing intelligent medical solutions to improve lives, growing the Life Sciences industry in WA, and assisting scientist entrepreneurs to translate their discoveries into products and build companies that create jobs for our biomedically trained professionals. Maud holds scientific qualifications in Neuropsychology and Neurobiology, has >20 scientific publications, is inventor on 5 successful patents applications and founder of a digital health company.

Maud will present us with a short overview of the era of transformation currently happening in the global healthcare industry, including changes in the market and industry, hot topics, disruptive technologies and expected blockbusters. She will further touch on what early-stage commercialisation entails and provide case studies on common pitfalls.


David Paré

David is an innovative thinker with 20 years of experience in technology management consulting, helping organisations through their digital transformation. Using a structured approach to innovation, David uses a mix of design, integrative thinking and strategy to help organisations be more creative in defining their strategy. He is currently leading the national technology strategy & architecture service line as well as the WA digital health practice at KPMG.

He has a solid track record in delivering complex, small and large transformation programs around the world across different industries such a banking, insurance and government but has extensive experience in the digital health (eHealth) sector. David understands what it takes to deliver great outcomes through delivery of a project portfolio. As an experienced agile practitioner and trainer, he helped many organisations on their journey toward increased enterprise agility.

As a recognized international technology expert, David has a real passion for digital healthcare which is why he chairs the WA Health Informatics Society of Australia (HISA - www.hisa.org.au) and also has a seat on the Health Informatics advisory board at Curtin University. He spent half his career delivering large provincial EHR transformation programs across Canada and working closely with local hospitals in delivering their EMR solutions. David specialises in integrating healthcare solutions and strategies to drive better clinical outcomes.

As a university lecturer and highly regarded communicator, David is an accomplished speaker with experience educating and engaging with small and large audiences on a variety of topics related to technology, healthcare and innovation. He founded and manages the Internet-of-Everything global community (over 3500 members) which aims at educating people on Internet-of-Everything (http://www.meetup.com/Internet-of-Everything-perth) as well as producing real tangible outcomes for the community.

In this presentation David will walk you through an attempt to define the value of health technology innovation in Western Australia through the creation of a "Health Innovation Value Index". A viable measure of the value provided by innovation in WA will help start-ups focus on the right stuff as it will guide future investments from government and private investors. Additionally, a glance at global trends on digital healthcare innovation will be presented to provide a perspective on what the rest of the world is doing.

In Western Australia, the Department of Health has the difficult task of managing $8.5 billion of public funds to address healthcare needs across the State. In this complex and political landscape, it is challenging to articulate a long term digital strategy with the accelerated pace of technology changes.

Nevertheless, even without clear direction from the State on how it will use digital technology to solve current challenges in the health system, the healthcare community needs to take ownership and be accountable for its future. We cannot wait for a complete redesign of the whole health system to act, change will need to happen from the bottom-up. Lucky for us there are currently 27 start-ups focused on healthcare technology, according to the "WA start-up report 2015"*, dedicated to solving issues in healthcare in WA. But what is the value of this innovation? Are these start-ups focusing on solving the right challenges and to what extent? How can we help the community of innovators to focus on the right stuff? How do we measure the value of innovation in health?
* http://www.startupwa.org/docs/Western_Australia_Startup_Report_Dec_2015.pdf
_______________________________________________________________________________
Our Host


Our Sponsors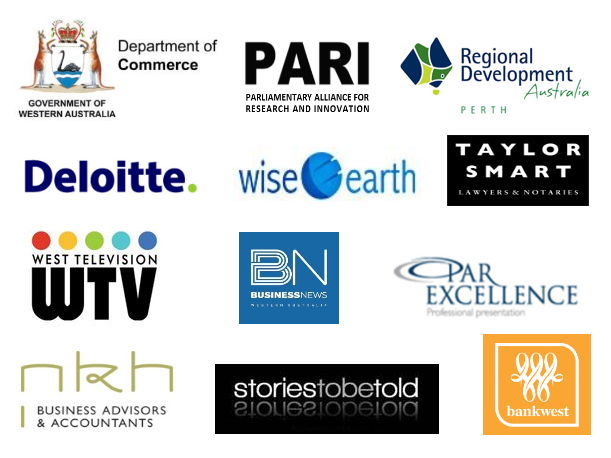 _______________________________________________________________________________


Come and join us. Tell you friends and colleagues.
Like us on Facebook
https://www.facebook.com/innovateaustralia.org


Let's make WA a true STATE OF INNOVATION !