Description
Live Webcast Only $198 9.30am - 11.00am (Online delivery)
Full day Workshop (including in-house attendance at Live Webcast)
Early Bird from $880, book before 11 July 2017
Yu Mediating high-conflict disputes requires more structure, but also more active involvement by the mediator and simple skills for the parties.
High conflict disputes are increasing in every legal setting. They often involve one or more individuals with high-conflict behavior, characterized by:
All-or-nothing thinking

Unmanaged emotions

Extreme behavior

Preoccupation with blaming others

Prolonged, unresolved conflict

Drawing in many other people

Draining energy, time and resources
WEBCAST
During the webcast, Bill Eddy will present an overview of his method known as 'New Ways for Mediation®' - meaning new skills for clients to use during high-conflict mediation in a combined delivery of workshop class and web broadcast. These include some paradigm shifts from ordinary mediation and are not designed to replace what already works but rather to use when other methods like emotional exchanges and insight just don't work.
CPD 1.5 Units*
WORKSHOP
The webcast is then followed by a practical workshop held at Monash Postgraduate Centre for a limited number of participants. Using role play simulations to develop and practice the skills outlined in the webcast component, it will provide attendees with indepth personal feedback and discourse in a group environment.
CPD 6 Units*
*Please enquire with your CPD scheme to confirm how many units you can accrue.
Bill Eddy will be conducting two additional units:
Who Should Attend
This event is a must for all practising mediators. (Workshop component is limited to 40 participants.)
---
Presenter Mr Bill Eddy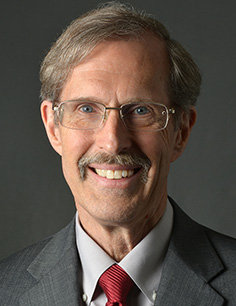 Bill Eddy is a lawyer, therapist, mediator and the President of High Conflict Institute. He developed the "High Conflict Personality" theory (HCP Theory) and has become an international expert on managing disputes involving high conflict personalities and personality disorders. He provides training on this subject to lawyers, judges, mediators, managers, human resource professionals, businesspersons, healthcare administrators, college administrators, homeowners' association managers, ombudspersons, law enforcement, therapists and others. He has been a speaker and trainer in over 25 states, several provinces in Canada, Australia, France and Sweden.
---

More Information
Nina Massara
P: +613 9903 8528